Ultimate shopping experience
Online merchants know that clear shipping calculations are one of the key factors when it comes to purchase decision making. Unexpected shipping expenses may prevent customers from completing the purchase, thus causing you lost sales.
Magento Auto Shipping module enables you to automatically display the default shipping address as well as shipping method right in the customers' shopping cart. Therefore, one can see the final price including Magento shipping cost and immediately proceed with the checkout.
Delivery based on location detection
Use GeoIP to identify locations
Enable geolocation feature to define customer's location. Set up shipping methods for places you ship to. GeoIP will automatically identify current customer's location and advice proper shipping methods.
Specify default address
With the extension you can also set the default shipping address and display it on the cart page. The default address will be applied in case of GeoIP is undefined. Customers can also enter their addresses and click 'estimate', after that a list of available shipping methods will be displayed.
Auto select cheapest or most expensive shipping method
Now you can set the cheapest or the most expensive shipping as default method. This option comes in useful if, for example the pre-set default method is unavailable for a customer.
Set the default shipping method
Magento shipping estimator enables you to set the default shipping method just in a few clicks. Simply enable the auto shipping option and choose the necessary method from the drop-down list. Once the method is set it will be automatically displayed on the shopping cart page.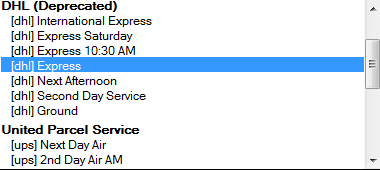 Create any shipping method and display it in shopping cart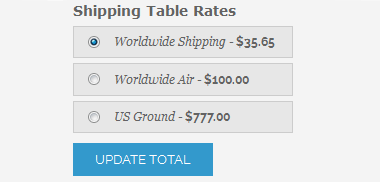 Magento shipping price extension is totally compatible with the Shipping Table Rates module by Amasty. With this tool you'll be able to create numerous shipping table rates and set them as a default shipping method.
All the shipping table rates you create will be displayed on the shopping cart page. The default rate will be set automatically. In case customers want to choose another method they can simply click on the corresponding radio button and then update the total.
Other Features
100% Open Source — Easy To Customize
Follows Magento Code Architecture
Separated HTML/CSS/JS
Simple installation via Composer
* The name "Magento" and the logo are the trademarks of Magento, Inc.
Really handy
Since shipping fees are additional payments, clients always prefer to get estimated rates before ordering products. So this mod has helped me to increase orders rate as many clients complete their purchases and don't leave product pages because they are not sure how much they will have to pay for the delivery. Good work, guys!
Great extension
Before we had this great extension, our customers needed to either calculate the shipping cost with a shipping method in the cart, or logon to see the costs. This annoyed the customers. Now it's even better, with support for the extremely popular free Matrix Rate shipping extension.
Thanks for this extension
It took many hours of work to integrate this extension into our store as we have quite complex shipping methods. Customer support was of great help, however, their managers left a few questions unanswered, but we managed to figure everything out. Now we enjoy seamless work of this extension and are grateful to the developer.

Handy tool to show shipping fees
Shipping is quite tricky that's why it is hard to set up all the settings correctly. Default Magento doesn't give many opportunities so it's hard to get without any additional modules.
My developer configured this module and now customers can see the shipping fees before placing their order. It's quite handy and the number of cancelled orders has decreased.
Thanks for that extension
The extension is a great addition to Amasty Shipping Table Rates that I've been using for a few months. Customers know what to expect from shipping and as a result more of them complete purchases. I'm so happy with that tool!

Write Your Own Review
Cart page
Try several addresses and see various shipping methods
Version 1.1.10
-
January 18, 2018
– The links to User Guide were added.
Version 1.1.9
-
March 14, 2017
– Better compatibility with One Step Checkout
Version 1.1.8
-
September 16, 2016
– Updated logic when customer uses One Step Checkout at the cart page and changes number of products.
Version 1.1.6
-
April 04, 2016
– Handles some new exceptions
Version 1.1.5
-
December 09, 2015
– Code refactoring. Fixed billing address and default country usage.
Version 1.1.4
-
November 03, 2015
– Auto Shipping is now enabled by default
– Minor improvements
Version 1.1.3
-
October 28, 2015
– Possibility to specify fields that will not be filled in automatically
– Minor improvements
Version 1.1.2
-
August 10, 2015
– Auto select shipping method if there is only one is available
– Option to auto select cheapest or most expensive shipping method
– Improved compatibility with other extensions from the Magento Connect