Our mission is to help e‑commerce businesses grow through
innovation, consistency and quality

of delivered Magento solutions and services.
Vera Kudravets
HR Business Partner
2009
Amasty is founded by Andrew Vashkevich, Alex Stelmakh & Val Hrykyan
2014
Amasty grows its catalog to 40 Magento extensions and introduces new options for the Partnership Program that grows to 180+ partners over the year
2016
Amasty releases over 50 Magento 2 extensions and expands by introducing offices in Slovakia and the UK
2017
Amasty becomes an official partner to Magento, the first Premier Extensions Builder and wins over 80,000+ customers globally
2019
Amasty grows to a 100+ team, expands its catalog to 200+ extensions and launches an in-house service department to deliver turn-key solutions & services to 100,000+ customers worldwide
2021
Amasty is an official partner to Adobe, a team of 170+ professionals working across 4 offices and delivering 300+ solutions and a wide range of services to customers and partners worldwide
2022
Amasty has established itself as a leader in the e-commerce industry with a focus on innovation and exceptional customer support. The company's wide catalog of constantly updated extensions and turn-key solutions, along with its official partnership with Adobe, make it a go-to choice for businesses looking to succeed in the digital age. Boasting a team of over 140 professionals working across 4 offices, Amasty is equipped to deliver a wide range of services to its 125,000+ global customers.
Amasty is a leader in the Magento extensions market with over a decade of expertise, accumulated insights and success stories with over 120.000 businesses globally. We understand the needs of e-Commerce businesses and transform them into high-end solutions designed with an emphasis on solutions quality, customer experience and long-term value for business owners.
Stability
With Amasty you gain 12 years worth of experience in the e-Commerce business, a deep understanding of business needs and their manifestation in the catalogue of 300+ Magento extensions and solutions that keeps growing and evolving every year.
Flexibility
We understand that each business is unique. We strive to deliver a personal approach to each customer - from general user experience to custom product and pricing options, turn-key services and customer care.
Quality
Our development process is aimed at delivering quality solutions that require minimum-to-none involvement beyond installation and configuration. MFTF tests are also included in the product packages to additionally facilitate quality assurance on the customer side.
Scalability
Amasty is a grandmaster in the world of Magento. Once we release a solution, we plan our further development 6 moves ahead, ensuring that we deliver new features and give our customers' businesses an extra edge with new technologies and innovative solutions.
Security
Amasty is committed to full compliance with data protection regulations. Data protection and Infosec are integrated into all internal processes which ensures that you and your businesses are secure with Amasty and protected at all stages of interaction with the website, team and products.
Value
Our aim is to ensure that we act in the best interests of businesses operating in the e-Commerce domain through a wide range of partnership and loyalty programs, personalized approach, customer success initiatives, and business-oriented customer care services.
Amasty is an international company, based in Nicosia, Cyprus, and delivering its solutions and services globally through a network of 3 development offices.
At Amasty, we commit to the highest ethical standards and legal compliance. We transmit our culture and values to our employees, customers and partners likewise and seek to ensure that on a daily basis we conduct our business with regard to integrity, honesty, and trust.
Our culture, values, standards and Code of Conduct govern our business activities and help our employees understand how to behave in every given situation, how to manage risks, sensitive and personal data, and facilitate making the right decisions. In the end, our goal is to ensure that we live and breathe integrity and trust within our team, with our customers, affiliates and partners which leads to delivering greater business value and results.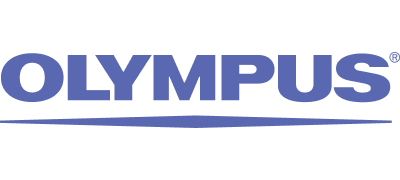 The most frequently used extensions are Improved Layered Navigation, Improved Sorting, Infinite Scroll, Out of Stock Notification, One Step Checkout, Abandoned Cart Email, SMTP Email Settings, Automatic Related Products, SMTP Email Settings, Extended Product Grid with Editor. We also appreciate Google Rich Snippets, Custom Stock Status, Extra Fee and Custom Form. We integrate an average of 8-9 Amasty extensions per project and we could not even think of developing a Magento 2 project without Amasty modules because, besides the quality of the code,they allow us to highly enrich our clients' sites and ensure better conversion rates. The new Visual Merchandiser looks promising too and we will try it soon. The support service is top class being the requests handled in a fast and accurate manner.
We recently bought and used the Amasty Speed Optimization extension for Magento. This drastically improved our site speed, we had to contact Amasty to help with some issues and settings, their developers quickly identified the problems and resolved these without any hassle. After implementing the Amasty speed optimizer extension we saw an improved speed score and loading time was improved on pages. We are confident this will help with our bounce rate going forward. Support from Amasty is fast and efficient. They will always respond to you within no more than 24 hours. If there is any delay in resolving a problem they will keep you updated which goes a long way. Support is what I would want, expect and then more. 5 stars here.
In the majority of Magento implementations, we use over 60% of Amasty's modules. Such an iron set of Amasty modules that each of our stores has is: One Step Checkout, Product Feed, Shipping Table Rates. For me personally, Amasty modules allow you to complete the project and give the client a ready-made platform for sale on the Internet. There are many companies in the world that make up Magento modules. If we take into account the number of modules published by Amasty and their use in Magento, in my opinion the company is the best partner in Magento implementations.
I have bought several Magento extensions for both Magento 1 and Magento 2. My favorit is the Custom Stock Status wich allows me to play with stock levels, backorders and expected delivery dates. Very helpfull to give good information to customers. With my favorit extension (Custom Stock Status) I saw an increase of sales for products that where out of stock. Since we can give good information for expected deliverydates we sell more products that stay in backorder. The support at Amasty is excellent. Always quick to respond (email and chat) and help out if you have any problems with your extension. Also the aftersales support is great. Since I made a mistake in buying an extension, the were so kind to make a refund for it after several months (due to circumstances I was not able to get back to that quicker). All in all one happy customer at Amasty!
GDPR for Magento 1. High-quality extension. Complies with everything you need for E-Shop. Also Customer Attributes extension. Amasty has quality extensions. It has good and fast support. I am very happy with Amasty's products and support. I'm sure we will continue to buy Amasty's extensions.
Owner, ETHOS Technology, s.r.o., E-Shop worlds.sk
We use 15+ of Amasty extensions. My personal best is whats up. ;) We noticed increased traffic with Smart Review Reminder and Out of stock notification. Support is above average. Very professional. Kind.

Thumb up for you guys! Keep up doing great job!
Improved Layered Navigation We always use and everything now works without problems I recommend Amasty for friends and partners

Over 50% of our orders are pre-orders - it has allowed us to list a huge range of products which aren't in stock yet. It helps us to gauge what final quantities to purchase in Pre Order Products is great
Company Director, GeekCore.co.uk
Great Products & Support. 5 Stars After Installing Plugins Customers like it and our Conversion rate is gone increase + its very easy to upgrade with new versions anytime. Amasty Support is Great - They are always ready to help + Not everyone is creative, but you are + Your commitment to quality reflects in everything you do
Web Developer, Kijani Living
The one step checkout is an excellent product which was easily installed and provide good customer experience in completing the order. Improve drop off rate at checkout.
We are happy with the support as our issues are resolved quickly.


Very usefull extensions for ourecommerce website!! customer service very kind and skilled
Amasty products helped us to improve our website and its sales
We constantly receive very skilled and fast support


Manager, Tintigroup S.r.l.
Mass Product Actions and Landing Pages are the two I use the most. Both tools make administering the website much easier. Once MPA for M2 has the ability to change visibility, it will be well worth the cost.
Support is pretty good. They usually get back to me pretty quickly.
We use Improved Layered Navigation, Store Credit, Ajax Scroll, Landing Pages
Bounce rate reduced, SEO improved. Conversion improved. I can't imagine the website without the Amasty extensions.
Support has been excellent whenever needed
Amasty extensions are simply the best for Magento. Never faced any challenge in implementation. The extensions are very well designed considering tonnes of scenarios. The improved layered navigation is my favorite, I still keep learning on the various features it provides.
Well, all of the Amasty products are great, but I really like "Shop by brand" extension more and it's my favorite till now. When you implement an Amasty product, of course you'll see the immediate change and long-term change in your store. Support was a bit of slow at the beginning, now the support is like lightning in terms of speed.

Additionally, The most I like about Amasty is the way they develop their extensions, it's easy for any developer to come and continue developing more, thank you for the quality of code.
Bi & Web Developer, Khusheim
The Amasty extensions are very good, easy and trouble-free installation.
We noticed an increase in conversions and an improvement in bounce rate.
Support is always the best!
I am very happy with all the modules and solutions Amasty has provided me Customer satisfaction seems to have improved and the conversion rate is increasing. I always have good support from Amasty
Hope to continue with the support of Amasty for my next projects
Great products! Great support!
Anton was a great help

Thank you for creating extensions!
We have bought most of our extensions from Amasty great quality and great support
With One Page check out sales conversions increased
Support is excellent
Director, WHERE SAINTS GO
We use Product Feed since Magento1 and now also Extra Fee and we love the ease of use
Keep up the good work.. Hope some extensions will drop in price somwhat because the difference between M1and M2 are substantial
The support is very helpfull !!

I have recently purchased the Product Feed extension to submit automated feeds to Google shopping, etc. I must say the extension is really detailed. It lets you select products through various filters, which lets you choose exactly what will go in the feed. I am really impressed with the functionality provided.
Good customer support is always satisfying.
Technical Head, Parts Big Boss
You may only use the approved brand assets that are provided on this site.
Logo, Illustration Asset Pack
Use our badges, header images, and information about Amasty Team to effectively promote your availability in all marketing communications.
The kit includes badges (.jpg, .png); Amasty logos (.svg, .jpg, .png); header images(.jpg)
Amasty is the first Premier Magento Extension Builder with 12+ years of experience in the sphere. Since 2009, our team of Magento-certified professionals has helped 120.000+ clients worldwide harness the power of Magento, extending it with 300+ extensions and additional services.