Our experts are ready to integrate the ERP and CRM systems into your Shopify store turnkey. We provide ongoing support services for system operability and synchronization.
CRM/ERP systems, like Sage, Shopify SAP ERP integration, Xero, Zoho Shopify integration, Microsoft Dynamics, Salesforce, Hubspot CRM for Shopify, etc. will help you conveniently manage your store data in one place, avoiding data loss and making the most of your store analytics.
What are the benefits of Shopify ERP integration for your store?
Shopify ERP integration allows you to:
reduce order fulfillment time

improve customer service

increase productivity 

minimize the possibility of human error
What is Shopify Plus ERP by default?
Shopify Plus can be integrated with all major ERP systems and we provide integrations with the most popular Shopify ERP apps on the market:
Shopify Navision

Zoho CRM

Hubspot CRM

SAP ERP and others
Why do you need Shopify CRM integration?
Shopify CRM integration is a must for every e-commerce company to perform quality lead and customer management. Your sales managers will have access to complete information about customers in one place. Thus, you can enhance the effectiveness of your marketing campaigns and increase your sales.
Our Shopify Integration service is highly flexible and can be tailored to your specific needs. 
 Automate data processing and enrich the functionality of your store with our Shopify Integration Service.
Dedicated Project Manager
The specialist leads your project from start to finish gathering project requirements, creating tasks, managing developers, taking responsibility for project delivery, dealing with the financial part, scheduling meetings in accessible formats, informing you about the project status, and performing after-release support.
3 payment models
Flexible payment models: fixed price, time and material, dedicated team. Based on the combination of the project factors we help our clients choose an acceptable payment model. We accept credit cards, PayPal, bank wire transfers. 
2-month free support
We provide 2 months of free support for a custom product after the release. Your personal assistant will answer all your questions even 2 months after the project implementation and help you choose the right product from the available range..
No strict input data
We have no strict rules on collecting requirements for a project. You can contact us with either a rough idea or a project WBS. The more detailed you outline a concept, the more detailed we can estimate an offer to you.
Experience
We have 12+ years of experience in e-commerce site development, so we have learned all the ins and outs of creating solutions for online commerce. In our work, we follow the best coding practices and the latest trends. 
Dedicated development team
We will assemble a team of senior developers, testers, designers, and marketers according to the needs of your project.
Reliability
Amasty was named the top developer in Slovakia in 2021.
Entrust your Shopify integration to professionals
Fill out the form below with the desired Shopify integration and our specialist will contact you within 24 working hours. The first consultation is on us.
FAQ
Shopify ERP (Enterprise Resource Planning) integration is needed when you want to automate daily tasks connected with different business processes like accounting, project management, customer relationship, supply chain management, etc. ERP will help you bring together these processes and set up constant data exchange between departments.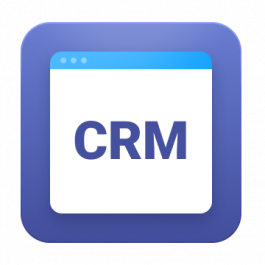 Shopify CRM (Customer Relationship Management) integration is needed when you are looking for a tool that will help you manage all the interactions with current and potential activities in one place. It allows you to organize and automate the process of customer care and configure data exchange between departments involved in the process.
Write your own review
Please rate

Shopify Integration Service

from 1 to 5 stars