Product Page
Category Page
CMS Page
Customer Account
Transactional emails
Product Page
Add PDFs and other docs to Magento 2 product pages and provide shoppers with extra details in one place. Adjust the attachments tab title and position among the other product details tabs to make files more noticeable for customers.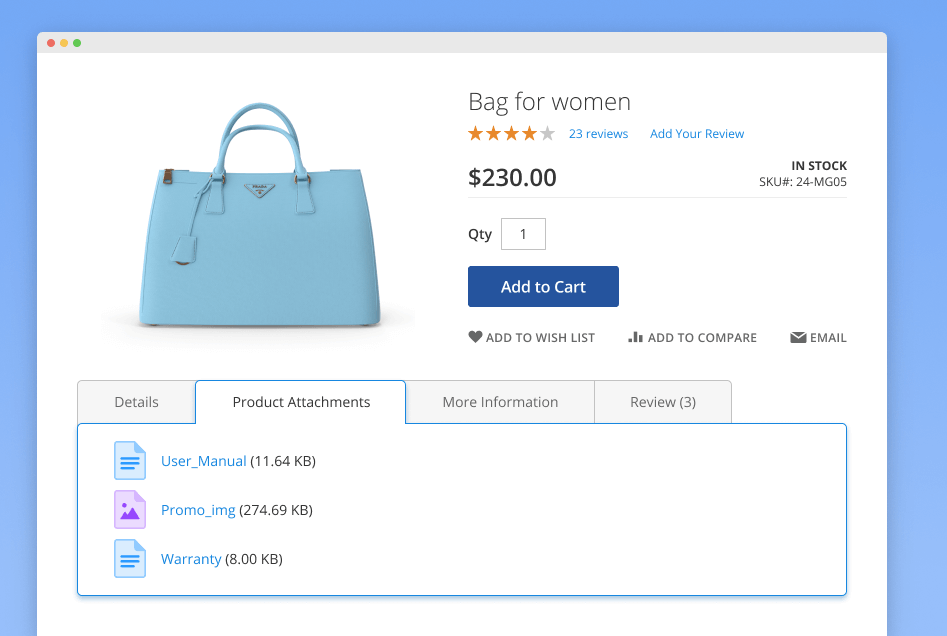 Category Page
Place attachments on category pages via widgets. You may attach not only warranties and manuals, but also use files for marketing purposes, e.g. add a presentation of best-selling products with reviews or new collection. Also, you can automatically attach all category files to products of this category.
CMS Page
Using the widget, you can display files on CMS pages. It is useful when you have special offers and programs that are not connected with particular products. Attach loyalty program details, privacy policies and other files to build the base of regular customers.
Customer Account
Show files in customer accounts to prevent shoppers from losing important documentation regarding the purchased product and its usage. Users can just open the necessary order in the 'My Orders' tab and find corresponding documentation. Moreover, you can display files only for 'Complete' orders.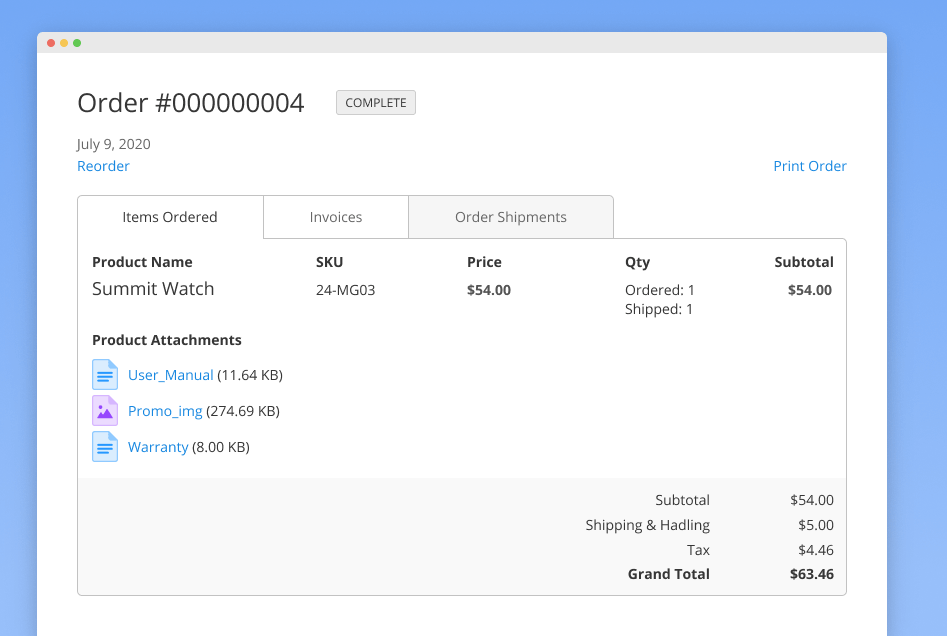 Transactional emails
Enhance user experience and retention rate by adding valuable info to transactional emails. For example, attach PDF product manuals to Magento 2 emails to let them conveniently download necessary docs.