Social networks available
Social login popup
Social buttons design
Сheckout and shopping cart
Сustomer account
Analytics dashboard
Google Invisible reCaptcha
[Use case] Smart redirects
Integrate up to 8 social networks to your store
Keep shoppers away from abandoning your store just because they forgot credentials. Let them just click a particular social network button to sign in. Reach your target market by supporting the most demanded social networks and services during the Magento login: Google, Twitter, LinkedIn, Instagram, Facebook, Amazon, Twitch and PayPal.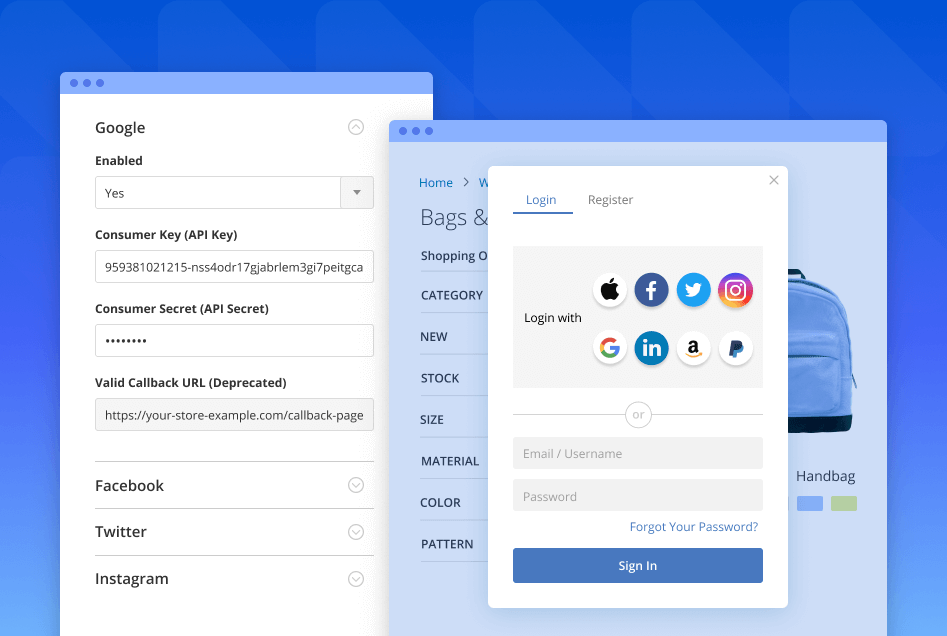 Follow the UX trends with AJAX registration popup
Offer customers an accessible AJAX login popup for one-click login and registration. Adjust the social buttons bar position and customize the style of the popup to perfectly match your webstore design. Let users recover the password without redirects.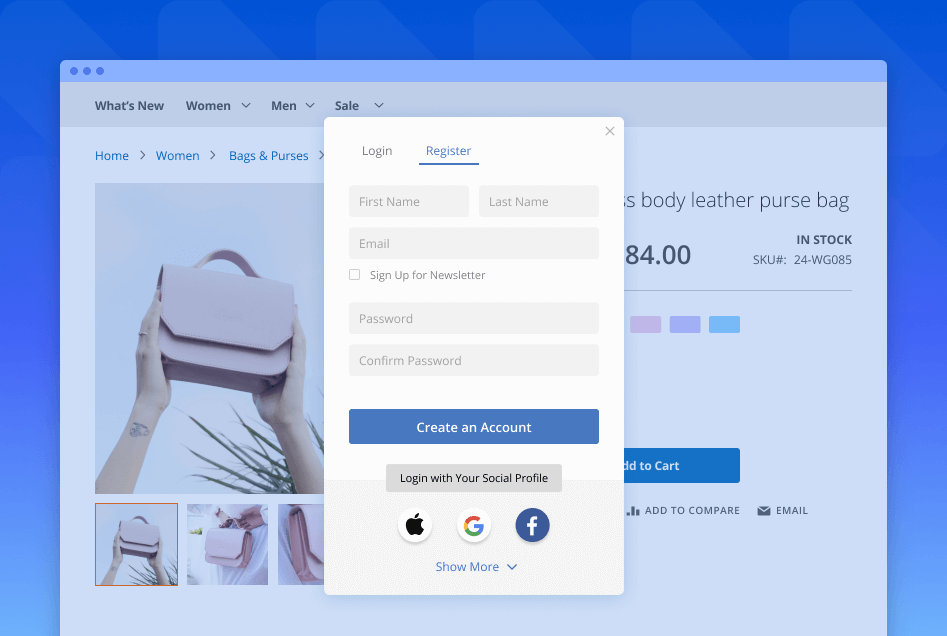 Choose the position and design for your social login buttons
To make the buttons more noticeable and appealing, set the most suitable position and customize social buttons design to fit your original style.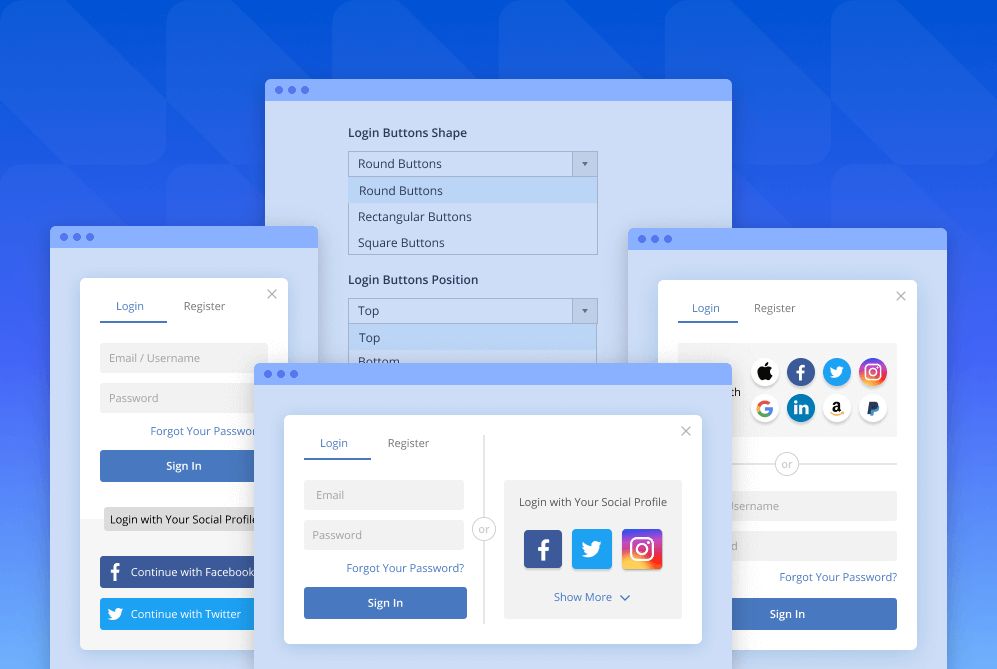 Remove the obstacles from a customer's way to purchase
Many store admins face the problem of the cart abandonment rate. But you can hack this problem by showing social login in the shopping cart to motivate site visitors to log in and proceed to checkout. The extension allows merchants to enable AJAX popup at the checkout page as well.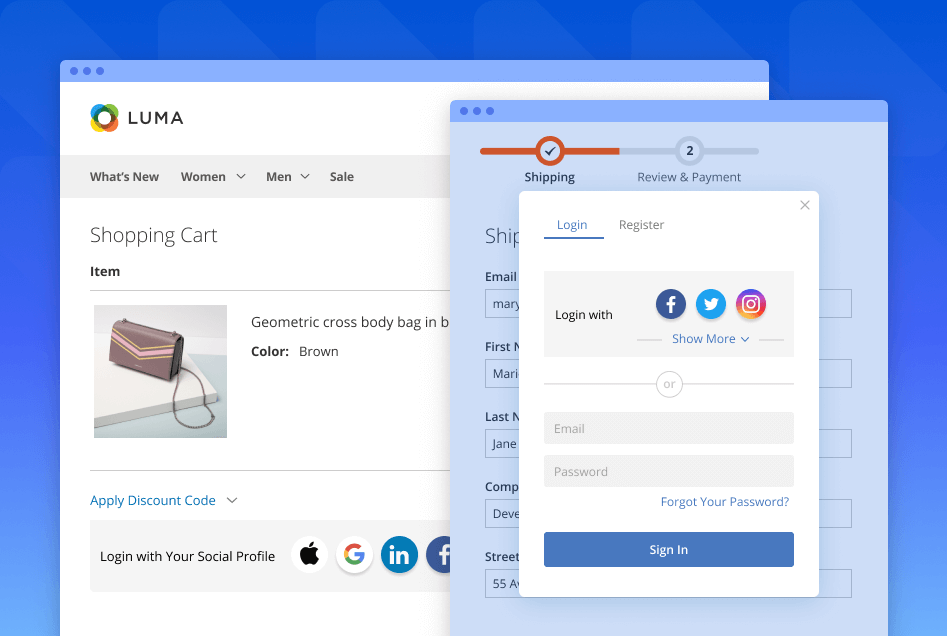 Allow shoppers to adjust the social login options from customer account
Ensure your customers are happy with the login options that your site supports. Allow them to choose and fine-tune the social networks for the one-click login.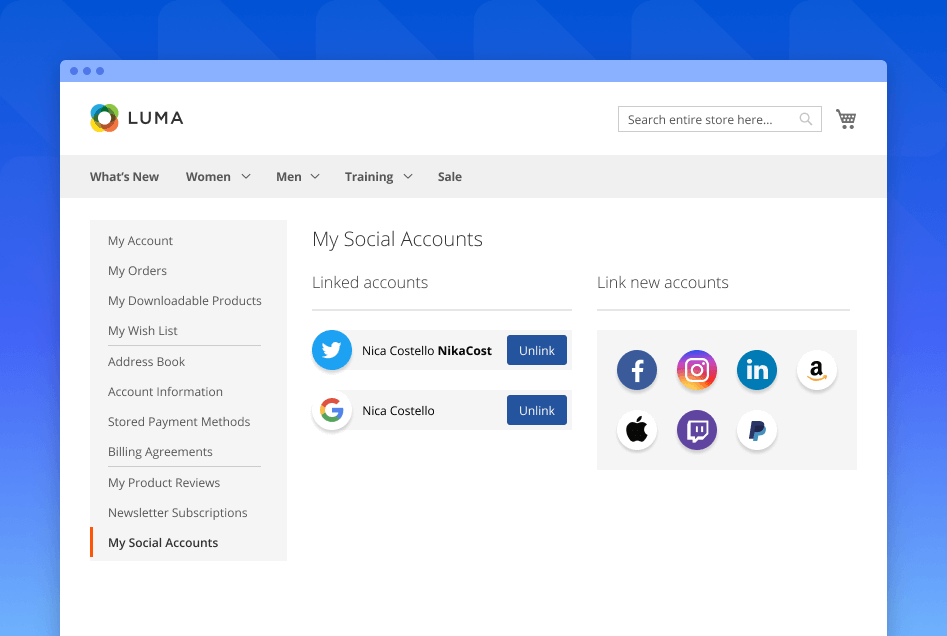 Learn what social networks are popular among your shoppers
Have a better understanding of your customer base with intuitive UI, chart and table. Analyze data, monitoring the amount of connections and purchased items. Segment customers by social media preference.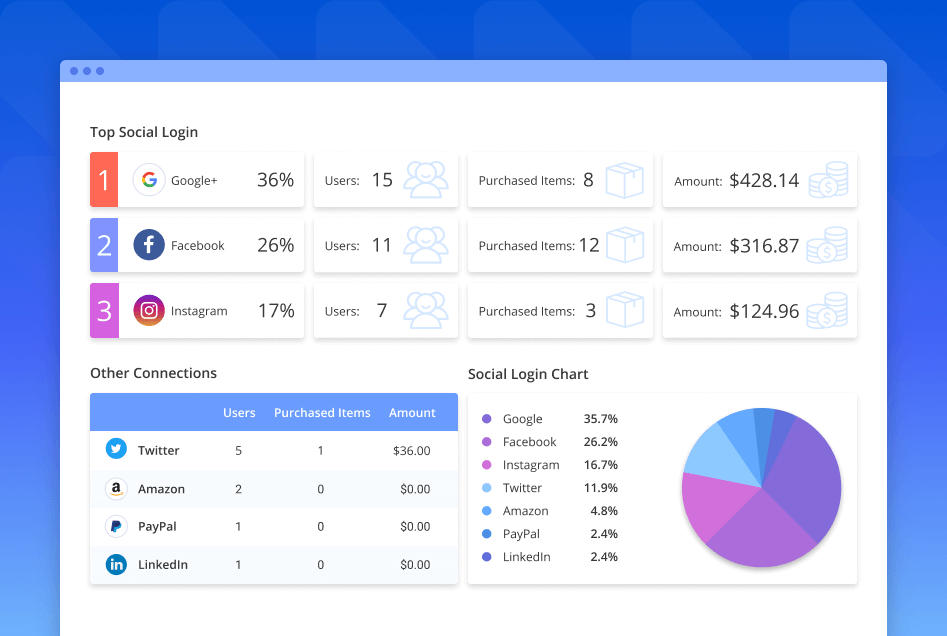 Avoid spam bots and protect users
Magento 2 Social Media Login extension allows collecting authentiс customer data safely: enable reCaptcha in the login/register process, 'Forgot password?' pages and login popups to avert spam accounts.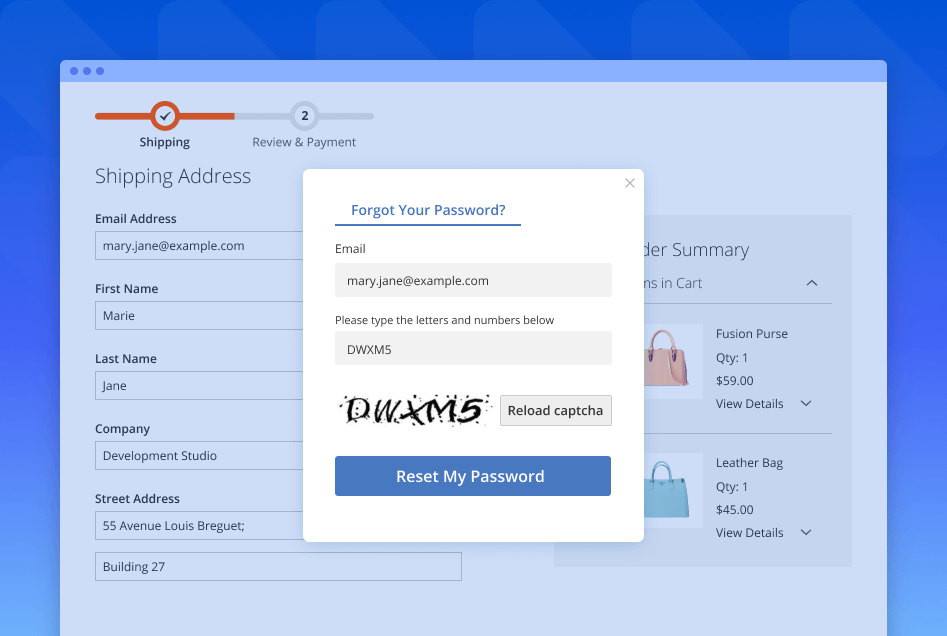 [Use case] Set smart redirects after the registration
Create your own scenario for a customer that clicks on a social login button. Retain shoppers on the current page, refresh page or redirect them to a custom URL.