Social Login
for Magento 2
Get more leads with social media. The extension aims to increase the number of registrations, improve customers' shopping experience, and collect consumers' data just in one click.
Login with Apple ID via add-on
AJAX pop-up for the login/register purpose
AJAX login pop-up on the cart and checkout pages
Supports Twitter, Facebook, Google, LinkedIn, Instagram, Amazon, PayPal, Twitch
Included reCAPTCHA
Compatible with the Jet Theme by Amasty
Improve mobile shopping with PWA add-on
STEPS TO SUCCEED WITH SOCIAL LOGIN
1. Fast login
Provide your customers with a single-click registration process.
2. Boost traffic
With easy accessible environment, significantly increase the number of visits.
3. High retention
Increase customer retention, reducing obstacles during the registration process.
4. Conversion growth
Convert your visitors into paying customers by letting them reach the desired faster.
5. Collect data
Collect comprehensive customer without any additional analytical resources.
6. Better targeting
Devise a better targeting strategy through audience segmentation.
WHY SOCIAL LOGIN IS BENEFICIAL FOR YOUR ONLINE STORE?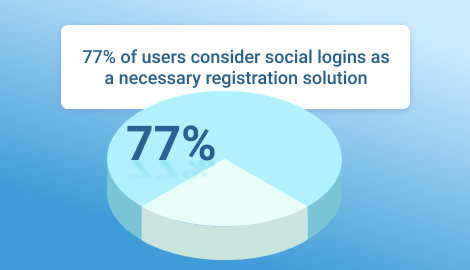 Social Login extension is proved to be a great registration solution
Customers prefer social login to complicated registration forms
The process of recovering or resetting login info correlates with high abandonment rate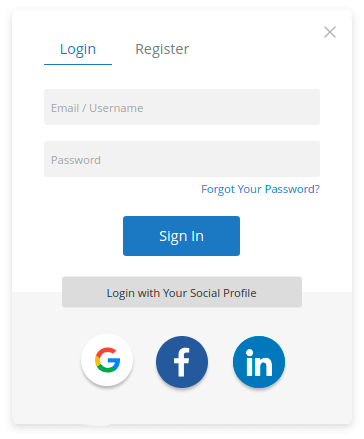 AJAX registration popup
Offer customers an accessible AJAX login pop-up for one-click login and registration. Adjust the social buttons bar position and customize the style of the popup to perfectly match your webstore design.
NEW | Let users recover the password without redirects.This is especially important if your customer was already on the checkout page.
NEW | Navigate users to fill-in the registration form to gather all necessary data.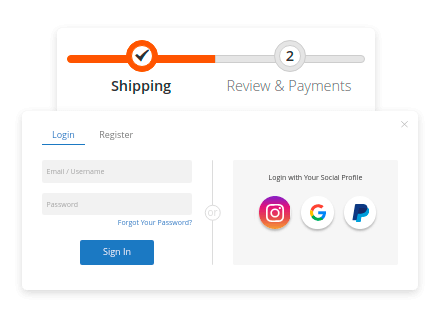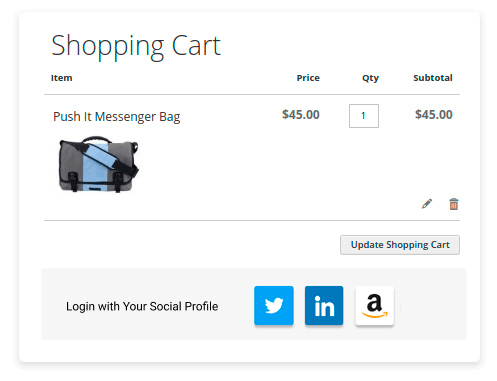 Shopping Cart
Many store admins face the problem of abandonment rate. But with the extension, it is easy to cope with that! Let your admin additionally show social login in the shopping cart.

The handy buttons can be used to motivate customers to log in and proceed to the checkout page. As a result, you will efficiently reduce Shopping Cart abandonment for your online store.
Social Media
To improve customers' shopping experience, don't make them remember the credentials. Let them just click a particular social network button to sign in.

Reach your target market by offering their favorite social networks and services: Google, Twitter, LinkedIn, Instagram and Facebook logins are available for Magento 2.

It can be extremely useful in cases you have some ads in social networks: customers can just visit your store and immediately sign in.

NEW | Amazon, PayPal, Twitch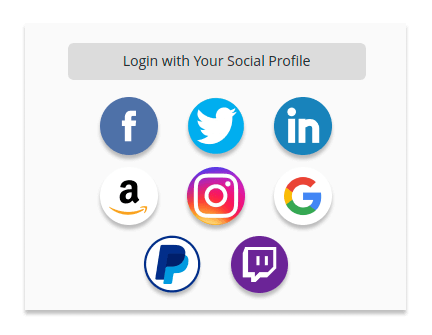 How to set up Facebook login in Magento 2?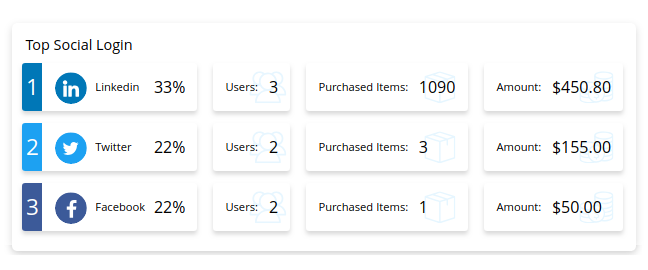 Analytics Dashboard
Have a better understanding of your customer base with intuitive UI,
chart
and table. Analyze data, monitoring the amount of connections and purchased items. Segment customers by social media preference.
Social buttons design
To make the buttons more noticeable and appealing, set the most suitable position and customize social buttons design to fit your original style.
Choose the buttons' shape according to your preferences and the numbers of buttons you want to implement:
Round for all buttons used;
Rectangular for 2 or fewer buttons used;
Square for 3 and more buttons enabled.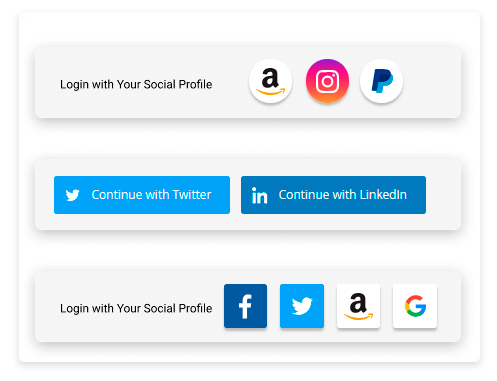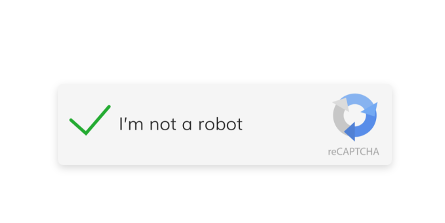 Captcha
Magento 2 Social Media Login extension allows collecting authentiс customer data safely as it is equipped with
reCAPTCHA
.
Let your admins enable reCAPTCHA in the login/register process and forgot password pages or pop-up to avert spam accounts. Easily customize the type and design of reCAPTCHA from the backend.

Set smart redirects after the registration
Extra flexible module options also allow you to create your own scenario after a customer clicks a social login button. You may choose one of the following strategies:
Retain a customer on the current page
Refresh the current page
Redirect him to a custom URL
By the way, you may use a custom URL for your marketing purposes.
Manage social login position
According to your business needs and the data on customer behavior, you may choose where to add social login buttons to make the feature maximally effective:
Above/below customer login form
Above/below customer registration form
At the shopping cart page
Don't forget that social login popup can be activated as well.
According to the statistics, the extension can cover each business need in synergy with the following solutions: magento 2 cron and magento ajax checkout.
Speed up login to your store backend and make it more safe
Quickly sign in to your store backend using
Google Account Login for Magento 2
and strengthen security with Google cross-account protection.
Product questions

How to enable Facebook login functionality and import the customers' data in your Magento 2?

Social Login has clear configurations. But Facebook login requires you to create an application. Check our video in the full answer and learn how to set up Facebook login step-by-step.

Read the FULL answer
Other Features
100% Open Source — Easy To Customize
Follows Magento Code Architecture
Separated HTML/CSS/JS
Simple installation via Composer
* The name "Magento" and the logo are the trademarks of Magento, Inc.
Great
VIVOCI, Director
Simple, functional and with several features that improve usability.
Amasty answer
Apr 23, 2020
Natalya Chekanina
/ Head of Sales Team
Hi, Péricles! Thank you so much for your kind review. We would be happy to see you in our store again!
The best customer service!
We used this app to enhance our website login process. Their customer service is awesome! They fix even my custom theme issue and you don't have to wait for an answer for too long. Thanks!
One of my best choices
Customers really love this option to login without setting up new accounts. I've been using it for 3 months already, and I've got more subscribers. On average, it's 15% growth I checked via their in-built analytics tool.
Ok - could be better
Does the extension work at the end of the day? yes it does.
BUT
1) The documentation is poorly written and outdated, if you follow their steps for Google - you'll never get there, there's a whole bunch of other steps that you need to figure out a long the way.
2) They add an icon to your admin panel, not under stores=>configuration but on the main navigation panel - that's abusive and there's no need for it.
3) I haven't tested the other implementations.
Amasty answer
Mar 12, 2019
Natalya Chekanina
/ Head of Sales Team
Dear Treestone! Thank you for choosing our extensions. I'm glad that you appreciate their quality. We would be happy to see you in our store again!
Ok
The Space Collective Ltd, Director
It's a good plugin. Support is fast and efficient.
Amasty answer
Feb 14, 2019
Natalya Chekanina
/ Head of Sales Team
Dear Richard, thank you for your review! We would be happy to see you in our store again!
All products are fantastic
Rockstar Vape Ltd, Managing Director
All products are fantastic, especially with Social Login for Magento 2. I can see increased traffic. I am very satisfying.
Amasty answer
Feb 11, 2019
Natalya Chekanina
/ Head of Sales Team
Dear Ashley, thank you for your review! We would be happy to see you in our store again!
Cool mod not so fast updates
What I like most is that team really adds valuable cool things. Now there is paypal login, and it's an almost guaranteed purchase. Still they could make it a little faster as I asked about the option right after purchased it in dec.
Good job)
I'm totally satisfied with the extension. It works as described. Looking forward for more social networks added. Thank you Amasty for one more great extension. Good job)
Are you looking to add specific functionality for this extension or want to acquire a reliable development partner altogether? With custom development services by Amasty, you will receive high quality and cost-effective solutions developed by Magento professionals according to industry's best practices.
2.4.2-p1, 2.3.7, 2.4.2, 2.4.1-p1, 2.3.6-p1
You can always download the recent version free of charge from your account
Installing an upgrade is easy — check now
My Downloads
Version 1.8.4
Last Update: Jun 08, 2021
Compatibility now you can use this module with Amasty Customer Attributes Pro - additional login attributes will appear on extension pop up
Compatibility we improved compatibility with Amasty Advanced Product Reviews extension - now the not logged in customer's process of writing a review is more optimized in case the login popup is enabled and guests are not allowed to leave reviews
Fix we corrected compatibility the Social login with Amasty GDPR
Fix we resolved issue with social login using deprecated Callback URL
New now the module is compatible with GraphQL
Improvement now the extension's popup is displayed upon attempting to checkout as a guest if this function is disabled in Magento
Improvement we reviewed extension's functioning and implemented the required modifications for stability maintainance
Fix we corrected the email approval flow of registration from the popup
Fix we corrected the display of a datepicker in a registration form popup
Version 1.7.5
Last Update: Oct 13, 2020
Compatibility now the extension is compatible with Magento 2.4.1 and 2.3.6
Improvement we enhanced the integration with Amasty GDPR extension
Fix we resolved the missing of option to choose another Google account for log in if one Google account is already linked to the customer account
Fix we corrected the popup display on custom themes without LESS compilation
Compatibility we designed integration with Amasty GDPR extension
Fix we suppressed the warning regarding non-unique id
Compatibility we corrected compatibility with 3rd party extensions
New now the extension is working on Hybridauth v3 library. Please, update it for further proper functioning of the plugin
New we rewrote the way of connecting to social networks in order to avoid unnecessary redirects (Check user guide to accordingly update developer apps)
Improvement login via Instagram is available again
Version 1.6.0
Last Update: Apr 01, 2020
Improvement we reviewed extension's LESS and decomposed it
Improvement now registration via social networks supports additional required fields - the customer is redirected to registration form to fill missing fields and finish the process
Improvement administrator is now notified about expiration of Apple ID authorization key
Fix we resolved minor styling issues on the storefront
Version 1.5.3
Last Update: Feb 27, 2020
Improvement we corrected Google login access permissions` scope
New we added a new option that allows customers to login via Apple ID. The functionality is available as Add-On
Improvement minor improvements were implemented
Improvement we implemented minor performance improvement
Fix we changed the way of how the reCaptcha is getting added to the page in order not to influence FPC
Fix minor issues were resolved
Improvement now the 'Forgot your password' link will be opened in ajax pop-up.The customer will remain on the same page during the whole password restoring process.
Compatibility the compatibility with Porto theme was improved
Fix we resolved few styling issues
Version 1.4.0
Last Update: Aug 19, 2019
New we added a new option that allows customers to login via Twitch, a live streaming video platform
New we added a new option that allows to import customers gender from Facebook, Google, PayPal. Please note that verified applications are required to receive data
New we added a new option that allows to import customers date of birth from Facebook and PayPal. It can be used for the age verification. Please note that verified applications are required to receive data
Version 1.3.5
Last Update: Aug 12, 2019
Compatibility compatibility with LinkedIn was enhanced
Fix issue with accounts' creating in accordance with Magento Share Customer Accounts setting was solved
Improvement the Login buttons design was enhanced for better user experience based on Facebook and Twitter Guidelines
Fix an issue with customer grid filtering was resolved
Fix an issue with button position was resolved
Fix an issue with Google type login was resolved. Migrate Google+ Sign-in to Google Sign-In
New now admin is able to select between rectangular or round shape for social login buttons
New ability to login via PayPal was added
Improvement the Google logo was updated
Version 1.2.0
Last Update: Nov 22, 2018
New ability to login via Amazon was added
Version 1.1.0
Last Update: Nov 12, 2018
New the Analytics Dashboard was added to provide admin with the reports about most popular social networks, connections qty, purchased items amount and social login chart
New ability to login via LinkedIn and Instagram was added
Compatibility compatibility with Amasty One Step Checkout extension