Customer Attributes for Magento 2

|

v2.0.3
Screenshots:
It's not a secret that the more you know about customers, the more effective your marketing strategy will be. Unfortunately, standard Magento registration fields will hardly enrich you with necessary data. Therefore, it's high time to equip your online store with an effective tool which allows adding an unlimited number of customer attribute fields to the registration page and get any information about newly registered and already existing clients.
With the Customer Attributes Magento 2 extension you will enable shoppers to upload documents and images, select among predefined answer options or type in their own texts and comments. Effectively manage attributes from the backend and accurately process collected customer info.
Manage customer attributes display
Display extra attributes on the registration page
To collect as much customer data as possible you can show additional fields on the account registration page as well as on the checkout page (for those customers who get registered during the checkout process).
See all created attributes on the grid
All created customer attributes are displayed on a special grid where you'll find information on attribute type, sort order as well as about the page where each particular attribute is displayed.
Apart from that all extra attributes will be displayed on a customers grid as well. Therefore, you'll allways keep detailed info about customer attributes at hand.
Show extra attributes on the order grid
Display additional customer attributes on the order grid to see important order-related customer data at once, thus making order processing much faster.
Hide attribute fields that had been filled in before
To streamline the checkout and registration process you can hide the attribute fields which have been filled in once. This way you'll make shopping in your store more convenient and improve customer experience.
Create attribute relations
Assign any attributes to a 'parent' one to make them visible only when a customer selects a specific value of the 'parent' attribute.
Collect any customer information you need
Choose among the variety of customer attributes input types:
Text field and text area;
Multiple checkbox select with images;
Single radio select with images;
Let shoppers choose customer groups
Enable customers to select a customer group during registration and automatically approve them. This way you'll save a lot of time on customer group segmentation.
Enable customers to upload additional files
With this option customers will be able to upload/attach extra files right on the registration page or during the checkout process. This way they'll be able to attach any pictures, sketches etc. to get custom products like mugs, calendars, pillows.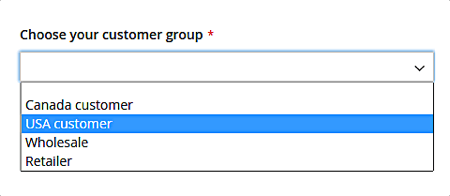 Improve store usability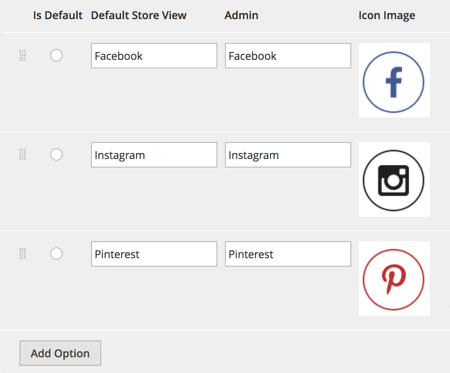 Display images for checkbox and radio button input types
The Magento 2 customer attributes tool helps customers to select the necessary answer variant by equipping text descriptions with clear images. Images will definitely make your registration form visually attractive and enhance customer shopping experience.
Show static information on the registration page
Due to the 'Static information' field type you can display any useful information which shoppers should learn during registration (e.g. privacy policy, returns and refunds etc.)
Customize attributes for different store views
With the customer attribute Magento 2 tool it's possible to specify unique field title and values for each store view. It's also possible to regulate the number of additional attribute fields for each particular store view.
Easy attributes management
Edit attribute values from the admin panel
An admin user can specify any custom attribute value while creating new customers for orders generated in the admin panel. It's also possible to edit attributes for already existing customers. Moreover, you can restrict editing of particular attribute values for customers if necessary.
Add custom attributes to email templates
Include additional attributes in any customer-related templates (welcome emails, password recovery etc.) as well as emails for guest visitors (hot deals, special offers, all types of reminders etc.)
Analyze customer behavior
Generate handy reports with visual graphs
With the 'Reports' option all admin users can keep track of customer attribute usage. The module displays a detailed stats report with handy diagrams based on such attributes as drop-downs, checkboxes, radio buttons and multiple selects.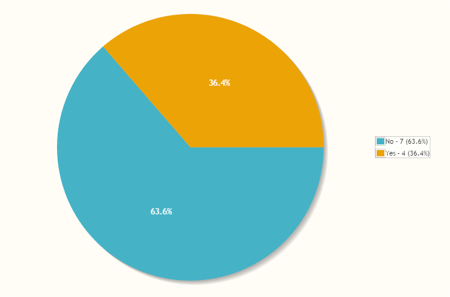 More options
RUT validation (specific field validation for Chilean market)
The extension supports Magento SOAP API
Validation rules for Brazilian CPF
Other Features
100% Open Source — Easy To Customize
Follows Magento Code Architecture
Separated HTML/CSS/JS
W3C Validated Code
Online Extension User Guide
* The name "Magento" and the logo are the trademarks of Magento, Inc.
Well done as usual
I've been using this extension for 2 months on a regular basis and I'm wholly satisfied with it. It was simple to download and integrate into our new Magento 2 store. The tool is simple, but it combines everything that we need. I like Amasty's extensions as they are well-performing and easy to navigate. Love being your customer!
Write Your Own Review
Version 2.0.3
-
March 23, 2017
– Fix for downloadable attributes in the backend
Version 2.0.2
-
March 21, 2017
– Few minor fixes
Version 2.0.1
-
March 18, 2017
– Compatibility improvement for Order Attributes extension and Extended Order Grid extension
Version 2.0.0
-
February 24, 2017
– Allows to create the dependent attributes, i.e. to display certain attributes only when a particular value of other attribute was selected
Version 1.0.8
-
February 15, 2017
– Fixed an issue with the Manage Label / Options panel did not update for all input types
Version 1.0.7
-
December 07, 2016
– Minor bug fix
Version 1.0.6
-
November 30, 2016
– Minor fix for saving attributes for guest orders
Version 1.0.5
-
October 13, 2016
– Added button to refresh Customer Group Options
Version 1.0.4
-
October 03, 2016
– Bugfix for "Customer Group" attribute type
Version 1.0.3
-
August 11, 2016
– Ability to show customer attributes on order grid
– Minor bugfixes
Version 1.0.2
-
August 08, 2016
– Fix "Allow customers to change their group" setting
Version 1.0.1
-
July 11, 2016
– Minor bugfixes