Show informative banners on top of a product page
Display free promo items
Add eye-catching labels
Display additional texts together of instead of banners
Banners on top
Display custom promo banners with your special offers to inform shoppers about your promo campaign details.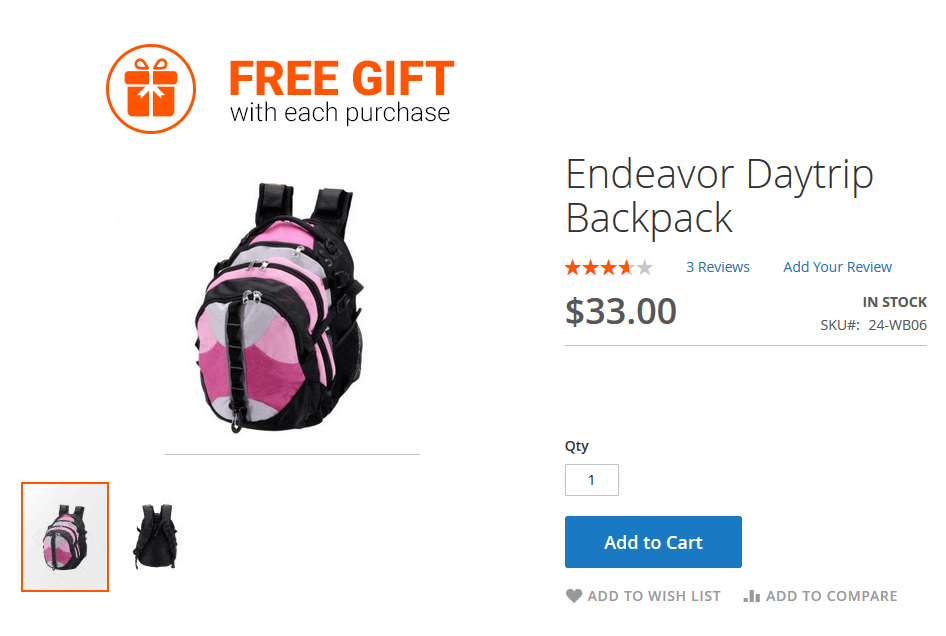 Display free gifts
Add images of promo items to product pages to let store visitors instantly see the items they can get for free.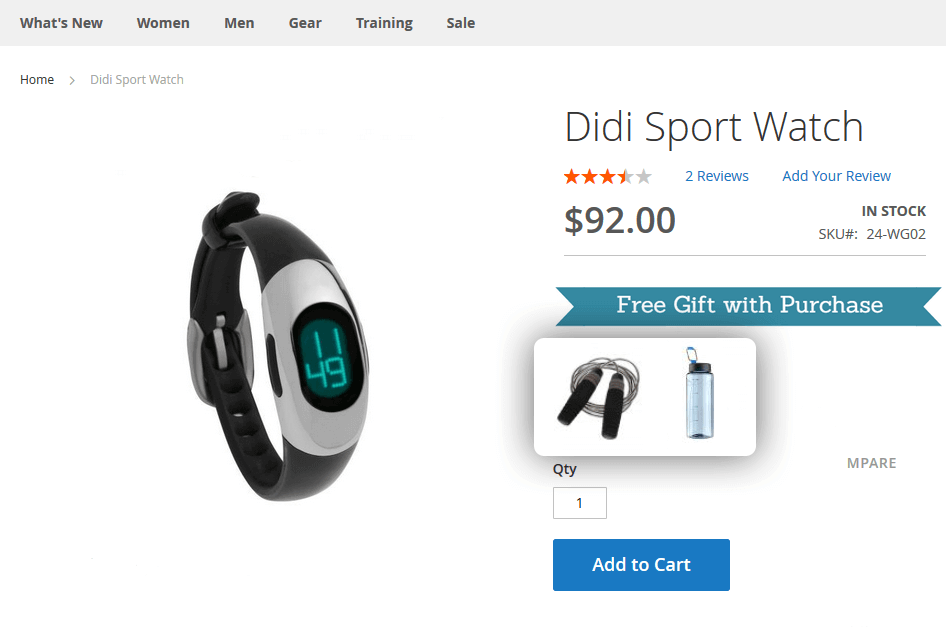 Show promo labels
Equip product pages with special labels to easily draw customers' attention to hot deals and special offers.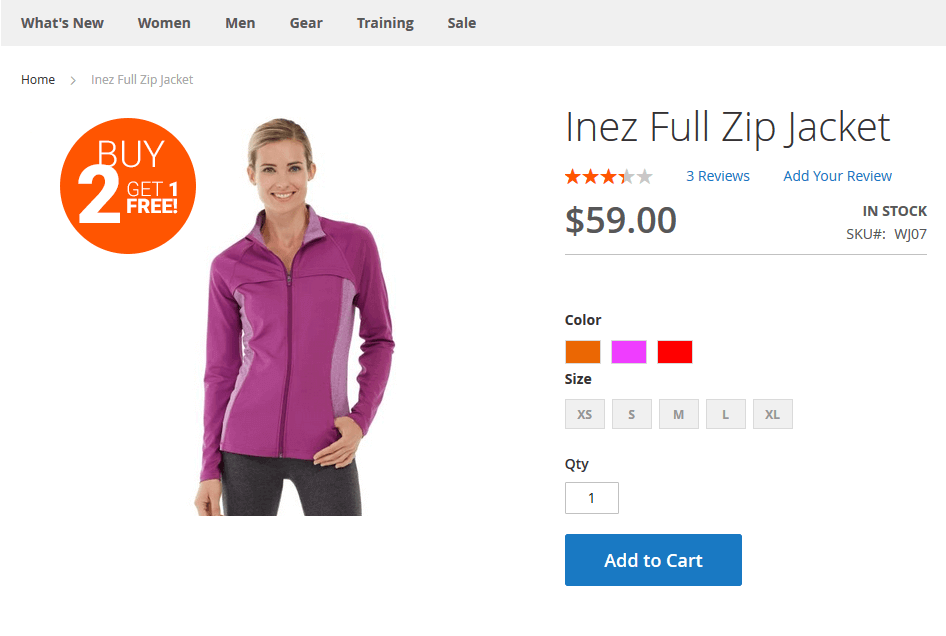 Show custom texts
Display additional texts together or instead of promo banners.