Autocomplete suggestions
Long-tail searches
Spelling corrections
Dictionary of synonyms
Search analytics
Customizable layout
Browsing history
Speed up search experience with autocomplete suggestions
Present relevant search results with advanced Elasticsearch autocomplete window for Magento 2. Employ a wildcard partial search to make the shoppers' experience even easier.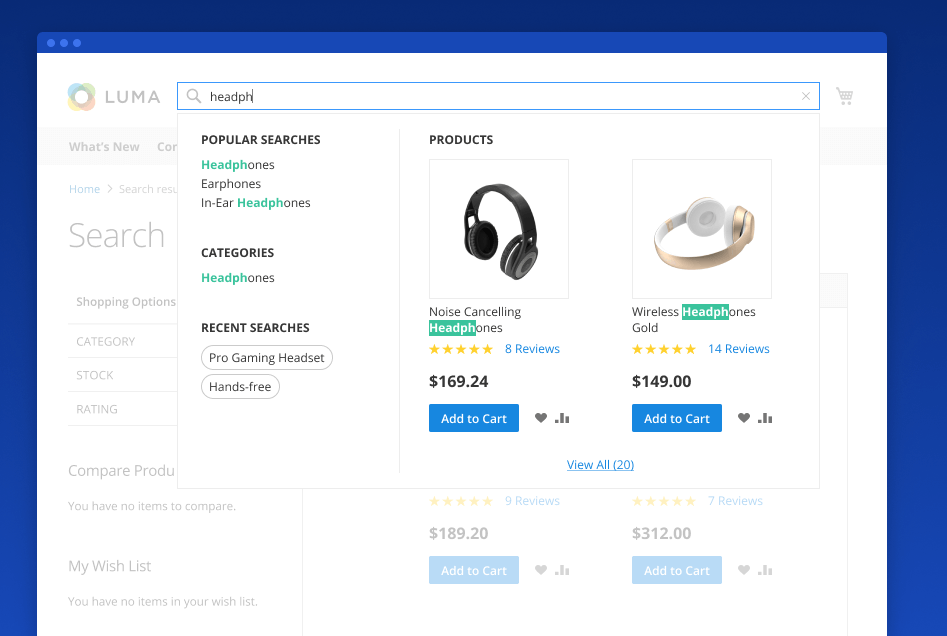 Provide precise results even for those who search by symbols
Using the long-tail search is especially convenient when customers input compound queries that contain hyphens, slashes or any other non-alphabetic symbols. The feature provides relevant results even if the customers search by SKU, MPN (manufacturer part numbers), or product names with symbols.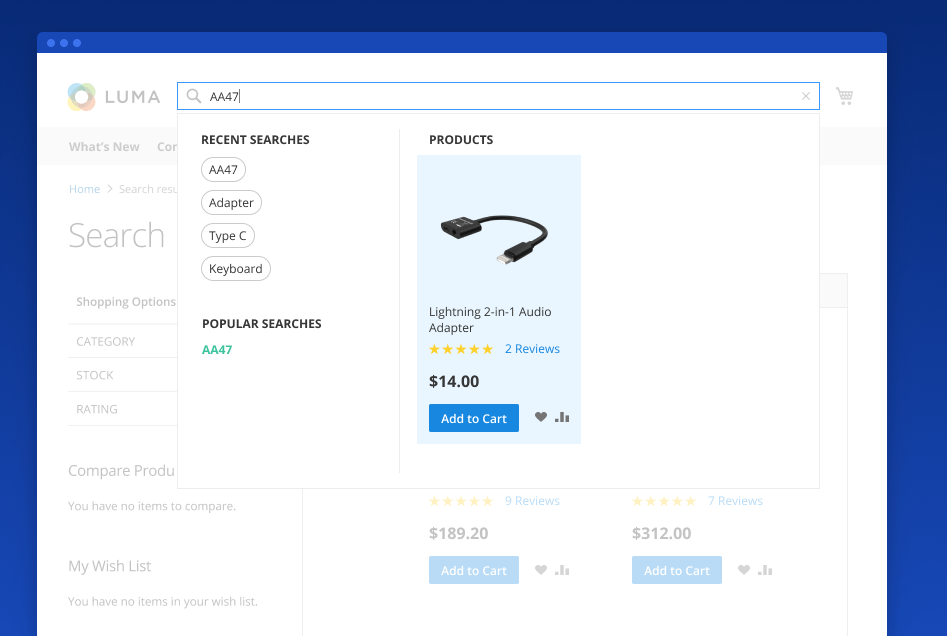 Allow spell correction to enhance search results' accuracy
Specify the error tolerance to prevent confusion when shoppers type their requests and come across an error. Avoid empty search page results caused by typos or misspellings.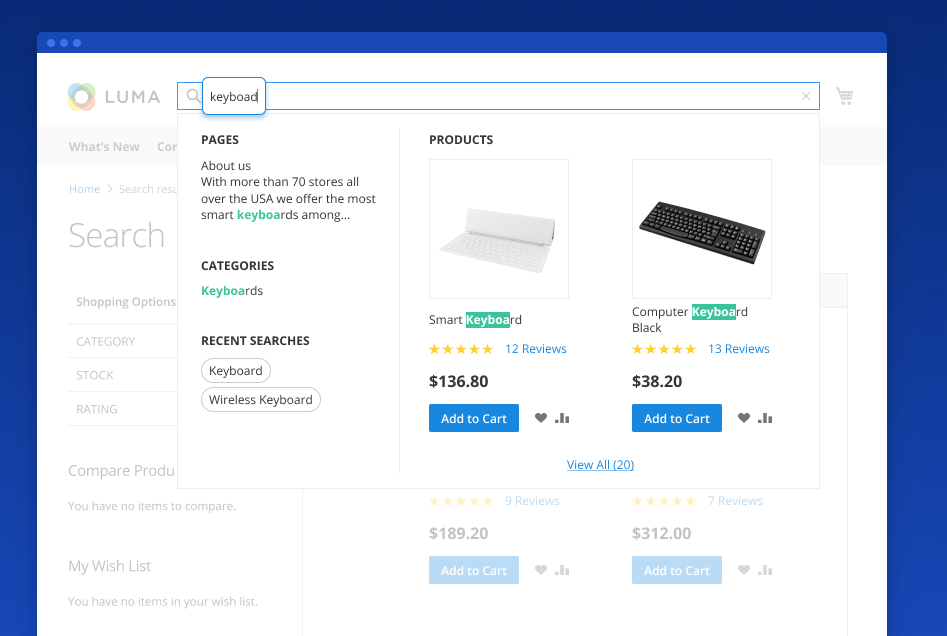 The efficiency of using synonyms
Ensure that customers will find what they are searching for, regardless of what terms they use. Add alternative item names to build your dictionary of synonyms, concerning your catalog.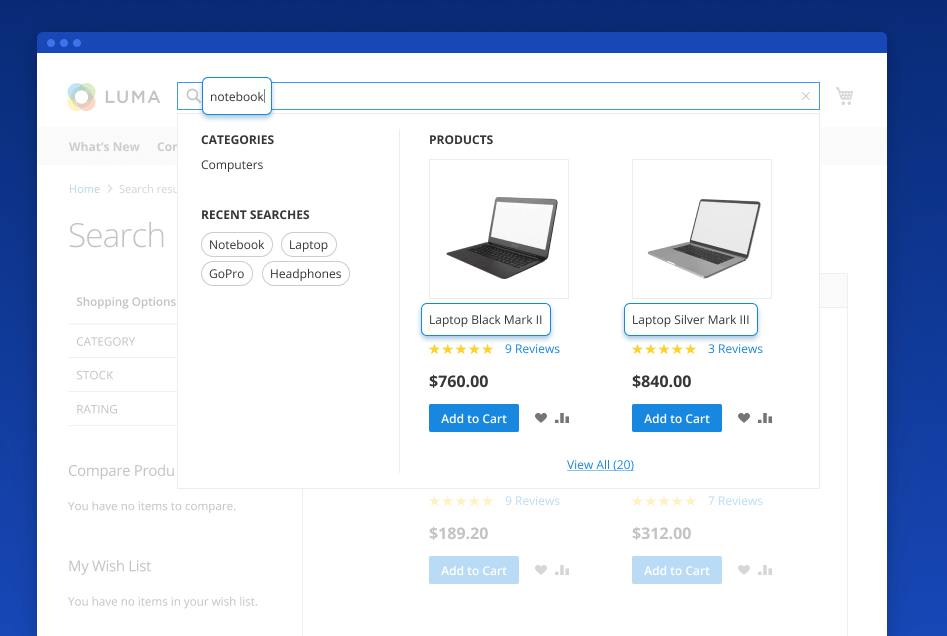 Make data-driven decisions with Search Analytics
Monitor customers' recent activity and the most popular search terms and see the number of total and unique searches to get an understanding of their engagement levels. The statistics includes page jumps to Brands, Categories, Blog, CMS and Landing pages.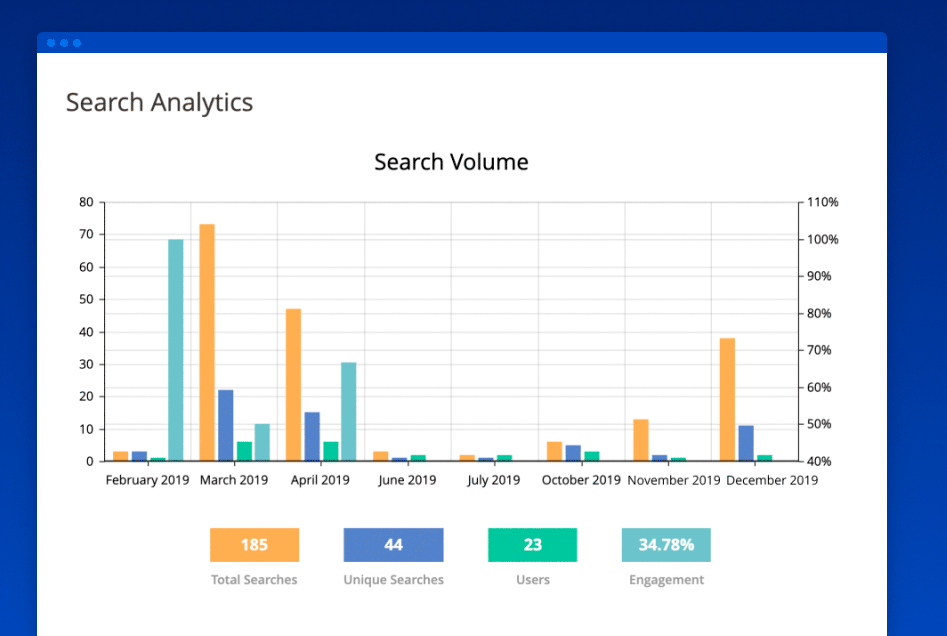 Flexibly fine-tune the design of the search results window
Adjust the layout of the autocomplete window in a few clicks to make it more suitable to your website design. Customize the colors of the window border, text on mouse-hover, how the search results are highlighted, the pop-up size, and more.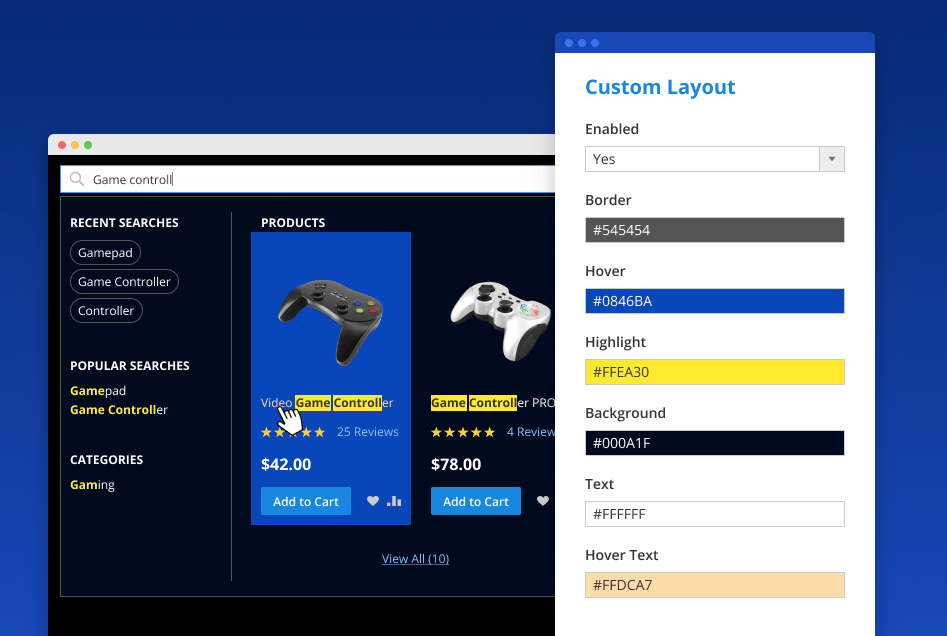 Guide shoppers to purchases using browsing history
Help customers manage their search flow by allowing them to get back to their recent search results anytime. Enable the 'Browsing History' block to make it possible for users to get back to the exact search results page they've visited earlier.