Apply advanced filter display modes
Use horizontal and vertical navigation
Configure dependent and custom filters
Allow attributes mapping for similar values
Display images swatches for filter results
Show search box and tooltips for any filter
Apply advanced filter display modes
Make online shopping as convenient as possible. Choose from 5 available display modes like labels, drop-down, images, images and labels, text swatches based on desired filter properties. This way, you can precisely adjust the way the filter will look on the frontend.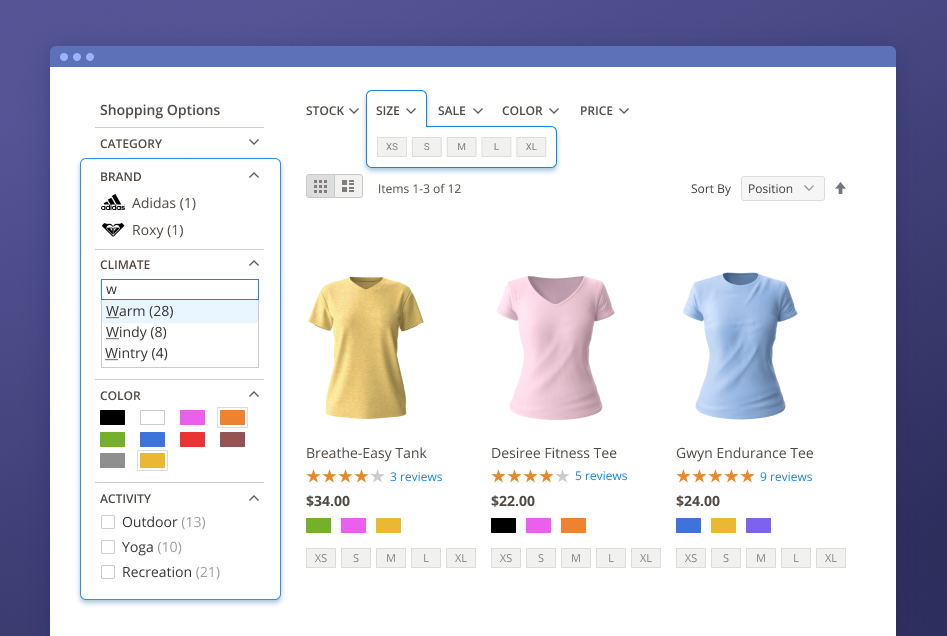 Use horizontal and vertical navigation
Show various category filters like sliders, radio buttons, checkboxes, dropdowns in a vertical navigation menu on the left side of a page. Alternatively, display filters on the top of the category page with horizontal layered navigation. Shorten long filter options list by adding vertical scrolling to filter blocks higher than a max allowed size.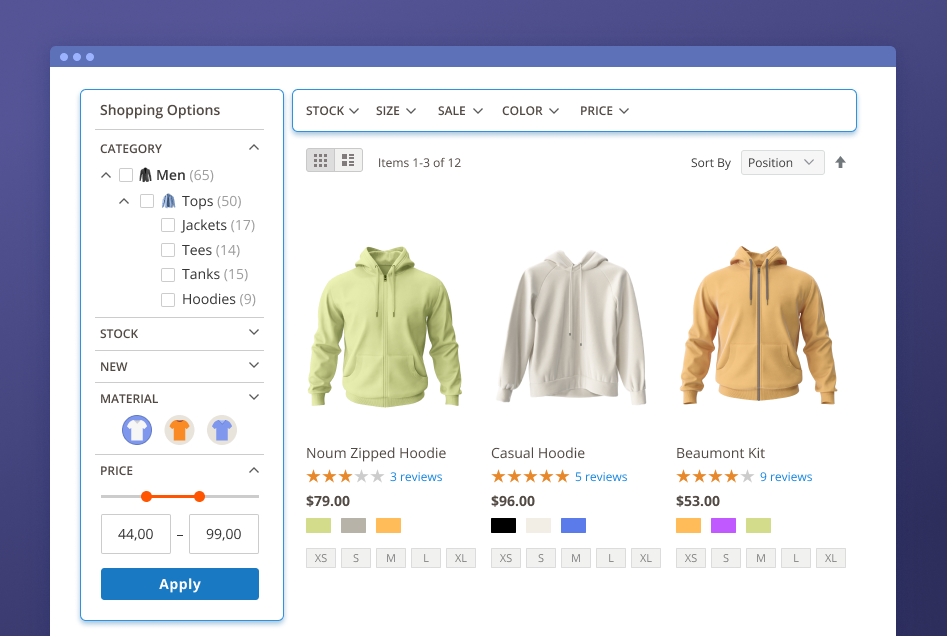 Configure dependent and custom filters
To make filtering more intuitive, you can hide dependent filters and show them only after a user selects the necessary values of the 'main' filter. Moreover, you can create as many custom filters as you need for a more complex configuration. Simply add needed attributes to the backend and adjust the way they will be used for filtering.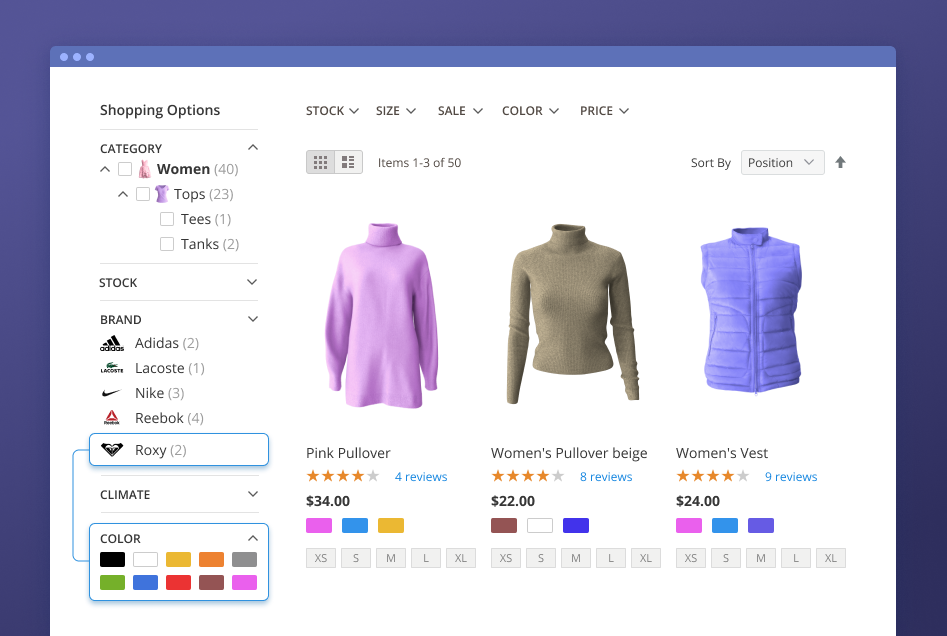 Allow attributes mapping for similar values
Streamline product filtering by grouping similar options of filter values. For example, not every visitor has a desire to look through multiple shades of red or blue, if they want to make a quick purchase. Attributes mapping is highly useful for color mapping. Also, it can be applied for any attributes with many values like length, style, patterns, etc.
Display images swatches for filter results
Upload image swatches for navigation filters to help users instantly select necessary product options. For 'Swatch Filters' you can display images on the store frontend. It is handy in cases when visitors are looking for specific textile patterns, colors, clothing styles.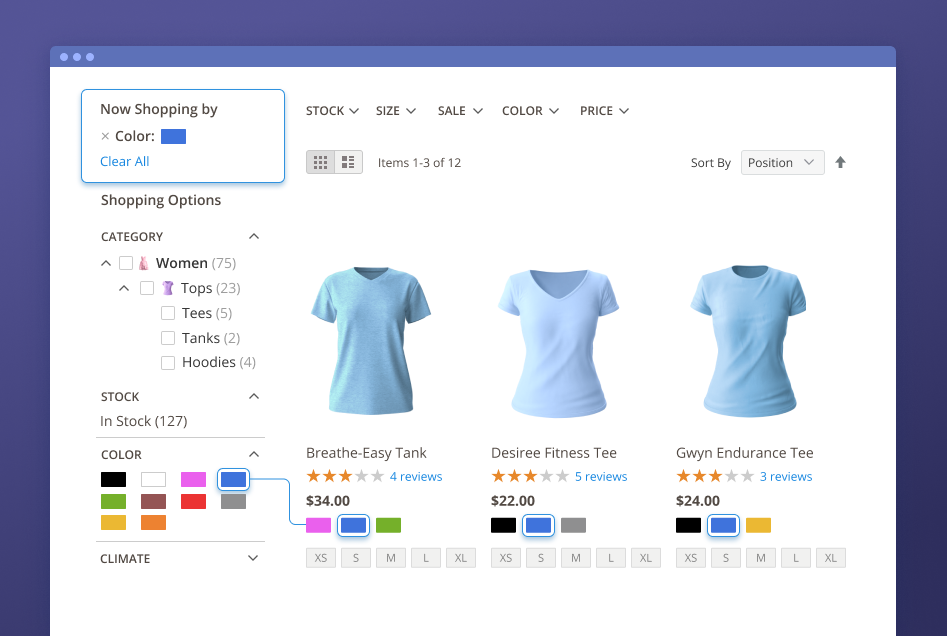 Show search box and tooltips for any filter
Let users get all the necessary information even before they start filtering. The module enables admins to add tooltips with helpful text for any filter. Moreover, a search box will help to find the required filter value much faster. This way, clients will find the desired product in a few moments.