NEW | Faster checkout
Responsive Classic theme
Adaptive Modern theme
Convenient checkout flow
All steps on one page
Streamline purchases
Noticeable Order Summary
Trendy design for your store
Up to 36% faster checkout page load
Checkout page loading time is one of the most important things for store owners, as it directly impacts conversions. To make sure the checkout process is ultra-fast, the One Step Checkout extension optimizes the page code by bundling and minimizing multiple JS and HTML files. This way, a checkout page will load up to 36% faster!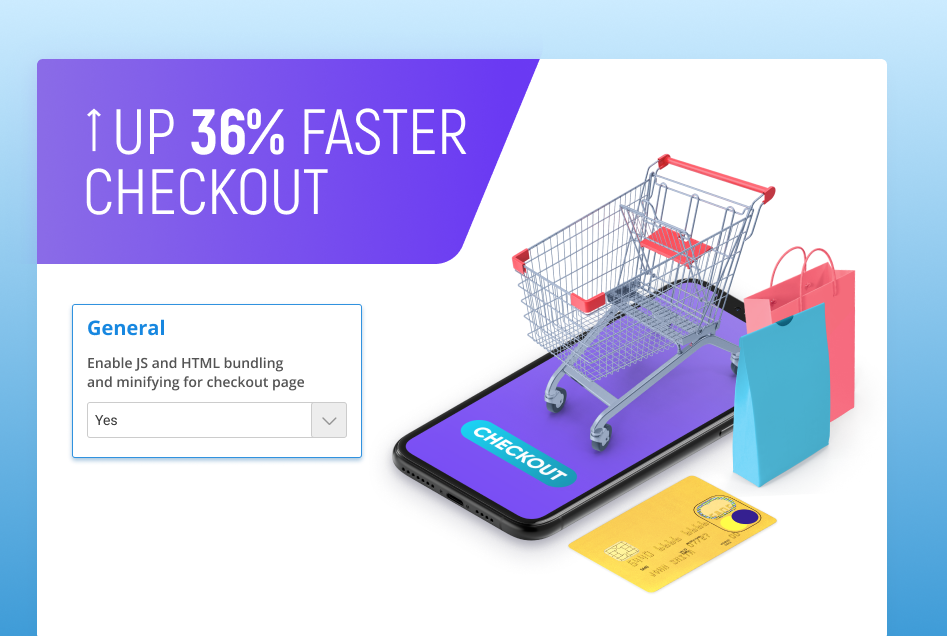 Mobile responsive Classic theme
According to a recent study by OuterBox, 79% of smartphone users have made a purchase in the last 6 months. By offering a seamless mobile-optimized checkout, you'll be one step ahead of competitors. The checkout page layouts also automatically adapt to whichever device is accessing it to provide an excellent user-friendly experience.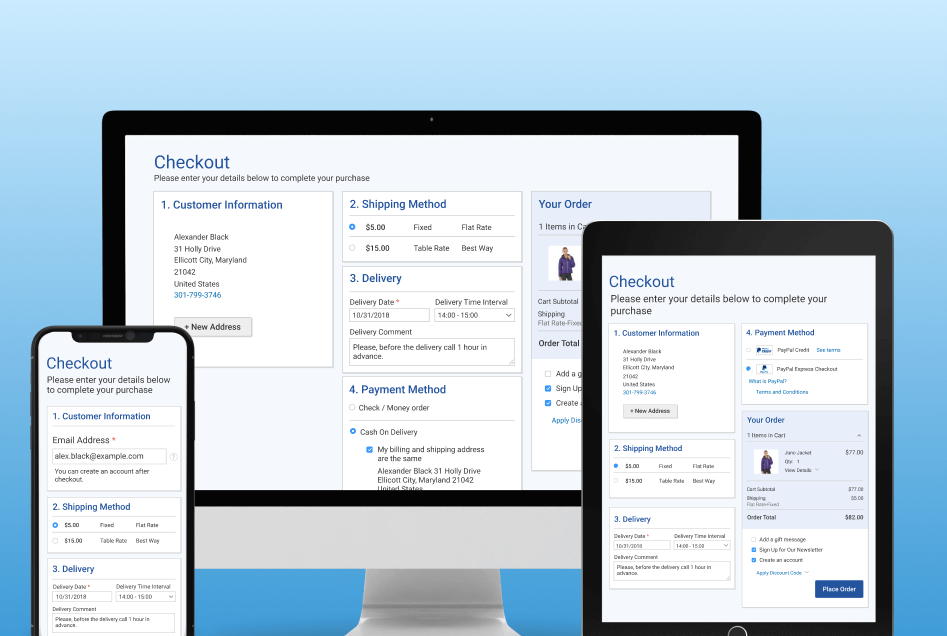 Adaptive Modern theme layouts
Modern theme for the Magento 2 сheckout page works seamlessly on any device. The theme's layouts perfectly adjust for display on phone screens or tablets. This makes the mobile shopping experience just as comfortable as if customers were using it on a desktop computer. Each element is easy to access, and users will quickly finalize the checkout.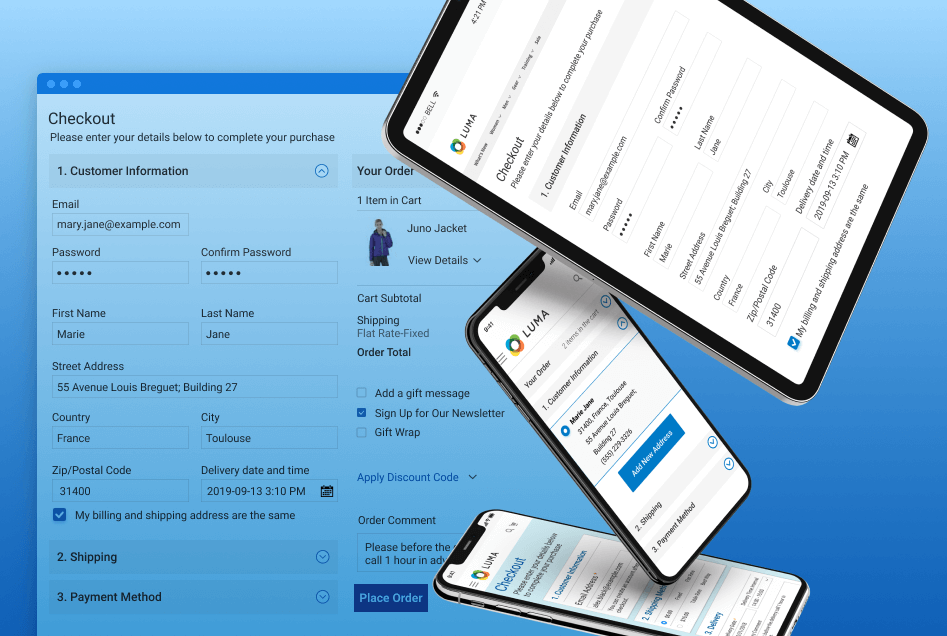 Convenient checkout flow
One of the best e-commerce practices is to make the checkout as accessible and simple as possible. The Magento 2 One Step Checkout offers the 2-column layout for the Classic theme, which displays all checkout steps without overloading the page with visual elements. Admins can also highlight certain blocks to attract customers' attention to them.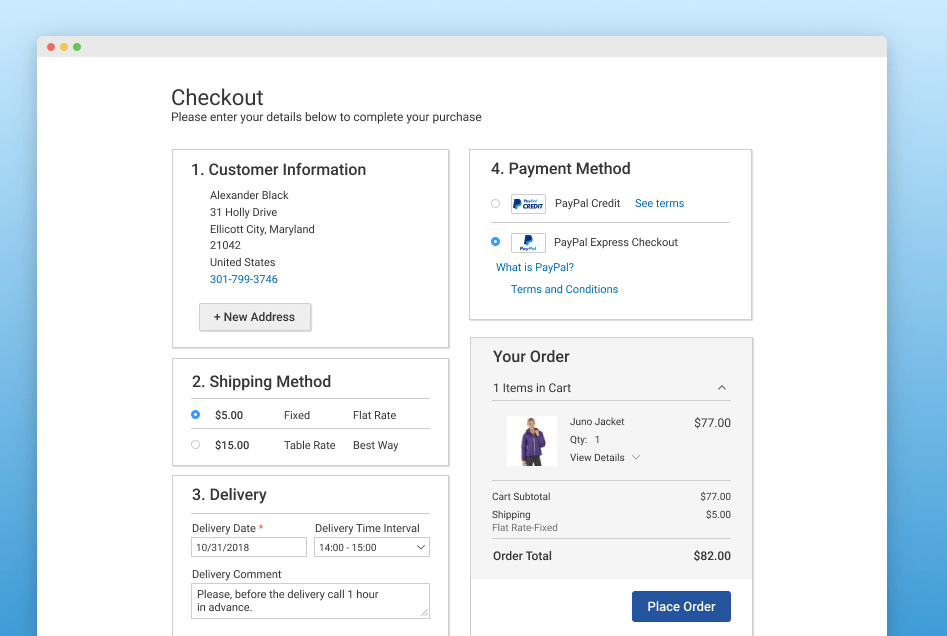 All steps on one page
The 3-column layout for the Classic Magento 2 fire checkout theme accentuates the Order Summary block by moving it to a separate column. This solution is perfect if the store owner needs customers to have easy access to the order overview. This way, shoppers can edit the order in a timely fashion if they changed their minds and want the product to be in a different color, for example.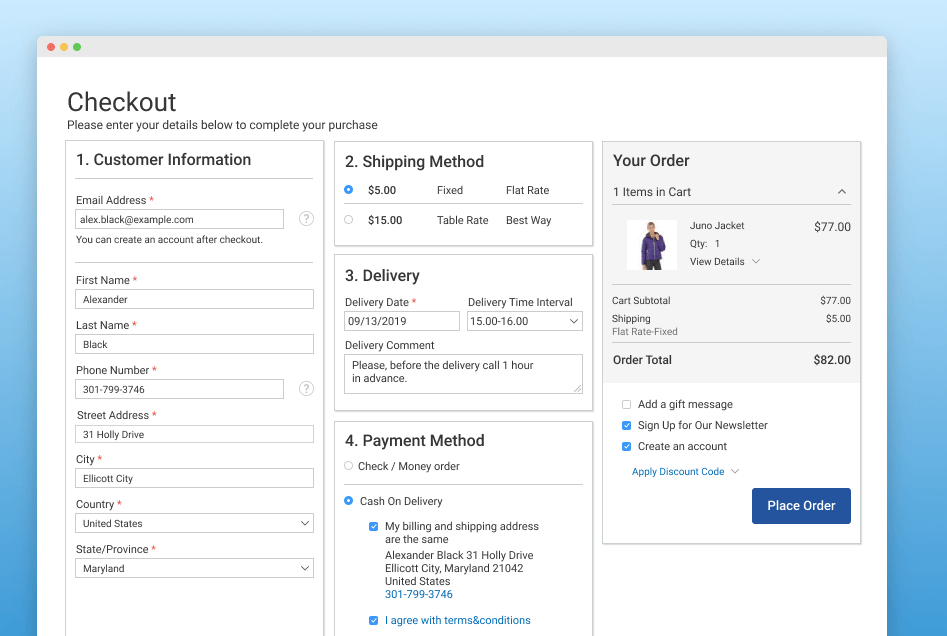 Streamline purchases
Speed up the shopping process by displaying the checkout in one column. Lower the cart abandonment rate, as there are fewer distractions when customers fill in the form step-by-step. All Modern free layouts provided by Magento 2 One Page Checkout extension allow collapsing any step of the checkout if a customer wants to see only one block at a time.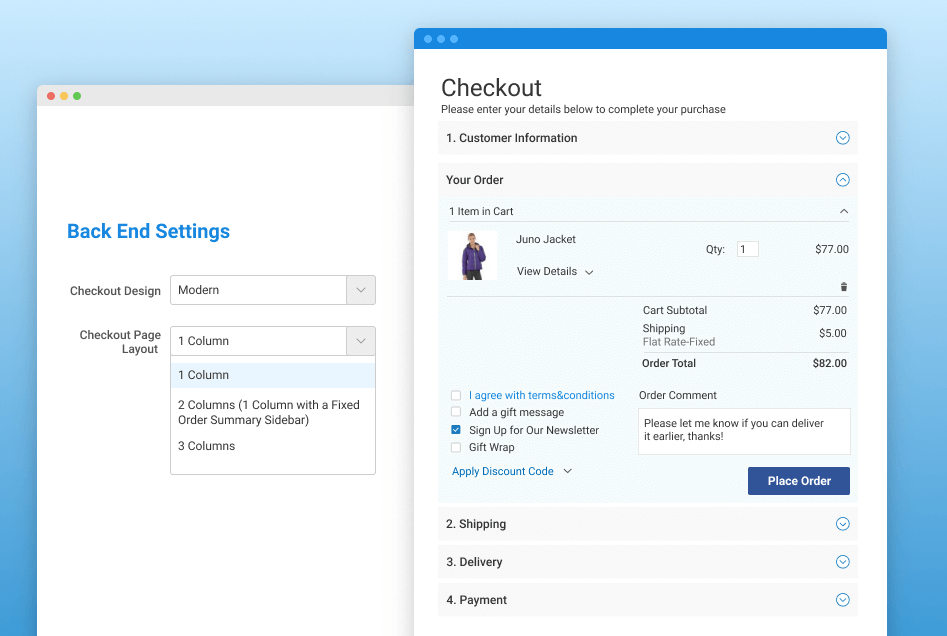 Noticeable Order Summary
The Modern theme 2-column layout displays the Order Summary with Place Order button and is always visible when scrolling through the checkout. Now, customers won't have to spend too much time looking for the Place Order button. This way, they are most likely to finalize their purchase in your store and successfully checkout.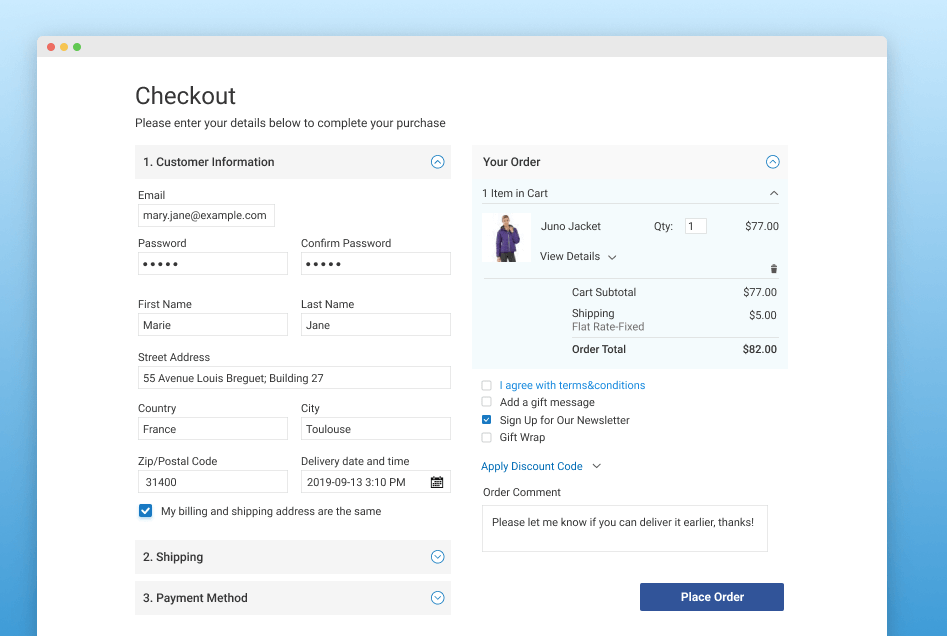 Trendy design for your store
The Modern theme brings a fresh, renovated Magento 2 design for your one-click checkout! With the 3-column layout, admins can adjust the size of checkout fields to optimize the checkout. Flexible design settings help optimize the checkout looks to match the store style in just a few clicks.