Use a variety of filter display modes
Adjust dependent filters display
Let users select multiple filter values
Configure compact display of filters
Add a search box & tooltip to any filter
Use attribute mapping option
Different filter display modes
Select any of available display modes (labels, images, images and labels, text swatches) depending on filter specifics. This way you'll make the navigation maximally convenient.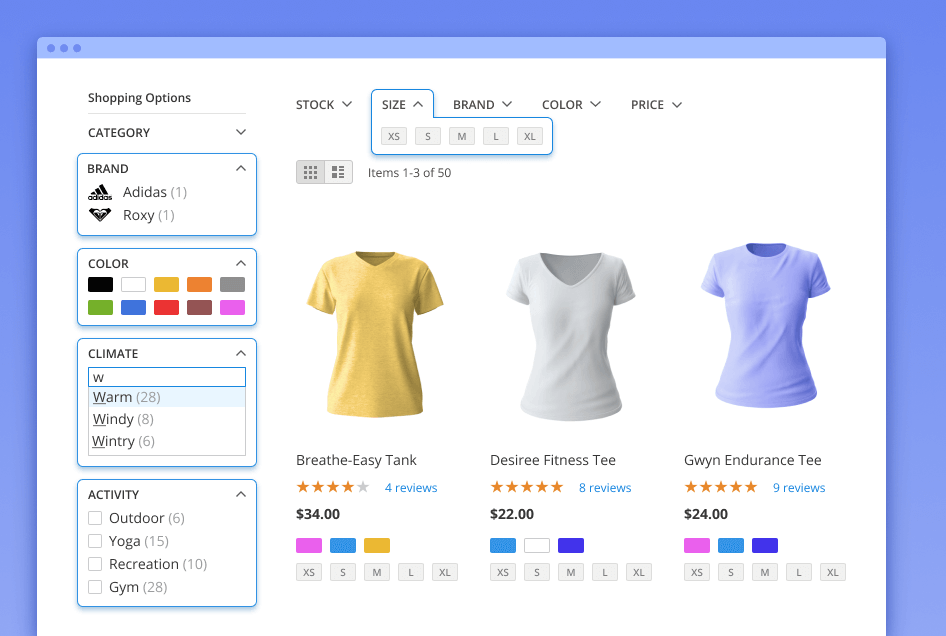 Show dependent filters
To make your Magento 2 custom layered navigation more compact you can hide dependent filters and show them only when customers select values from the 'main' filter.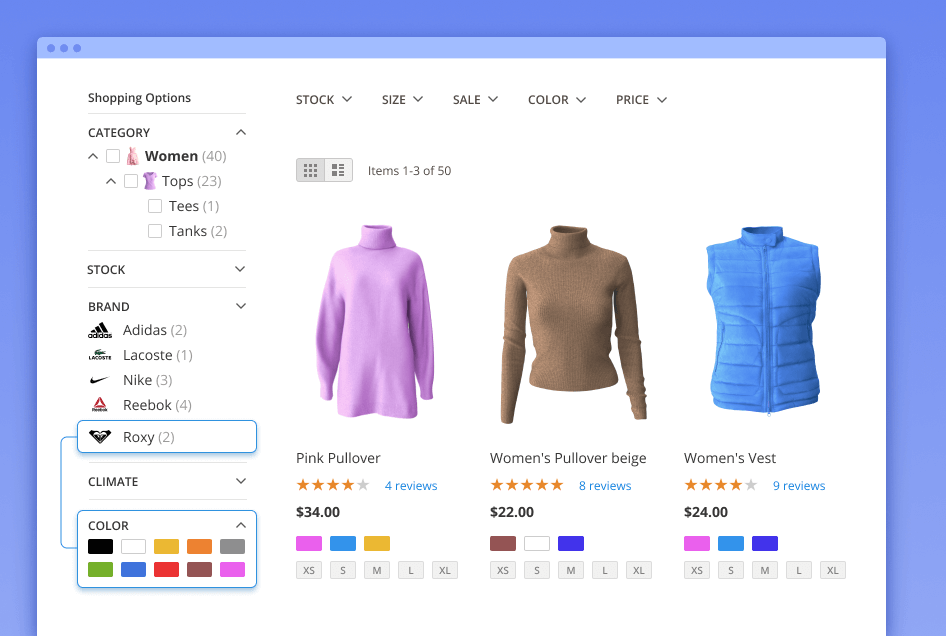 Multiple values of the same filter
With the Magento 2 layered navigation tool shoppers will be able to select several filter values at a time to get maximally precise results.
Configure a compact display of filters
Regulate the number of displayed filter values for long filter lists to make your Magento 2 custom layered navigation menu easy to perceive. You can also add vertical scrolling to filter blocks higher than a max allowed size.
Add a search box and a tooltip to any filter
Help store visitors instantly find necessary items by displaying a handy search box in a Magento 2 product filter. Show special tooltips to provide clients with more product related information.
Conveniently combine related filter attributes into groups
Make your navigation block more compact and clear by uniting filter values into groups. The option is extremely useful for adding color mapping, but you can apply it for any attribute with many values.