With the Magento 2 layered navigation extension you'll enrich your website with a user-friendly product search system and let customers find necessary items in seconds.
Fast AJAX for seamless product filtering
Flexible Vertical & Horizontal navigation
'All Products' page with the full filters list
Apply multiple filters in bulk
Filter products with AJAX
Take advantage of AJAX technology to update filter results without page reloads. Apart form that, customers can continue selecting multiple filter options while it's updating. Therefore, the shopping process becomes much faster.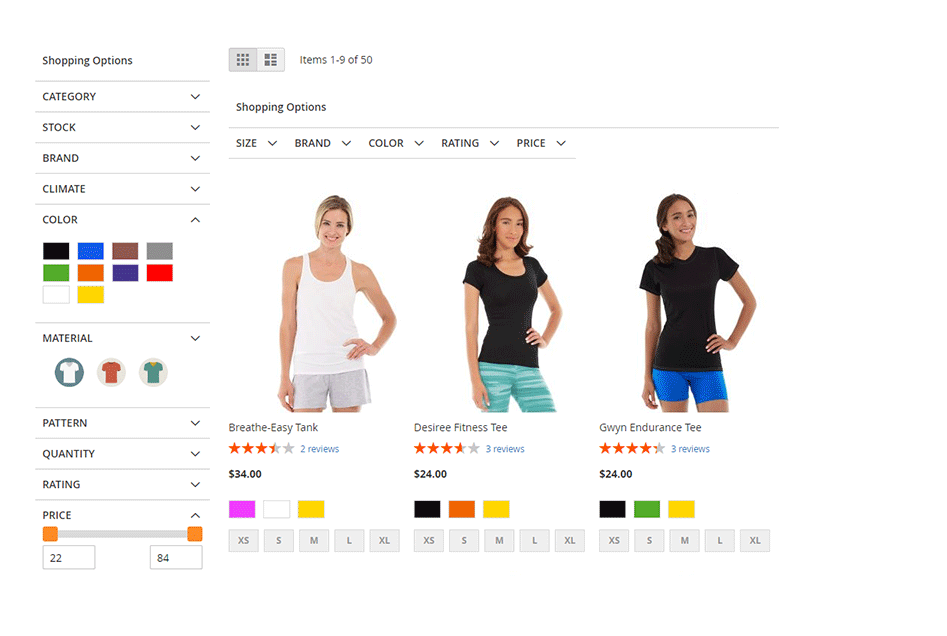 Display vertical and horizontal navigation blocks
Show different category filter types (sliders, radio buttons, checkboxes, dropdowns) in vertical or horizontal navigation menu.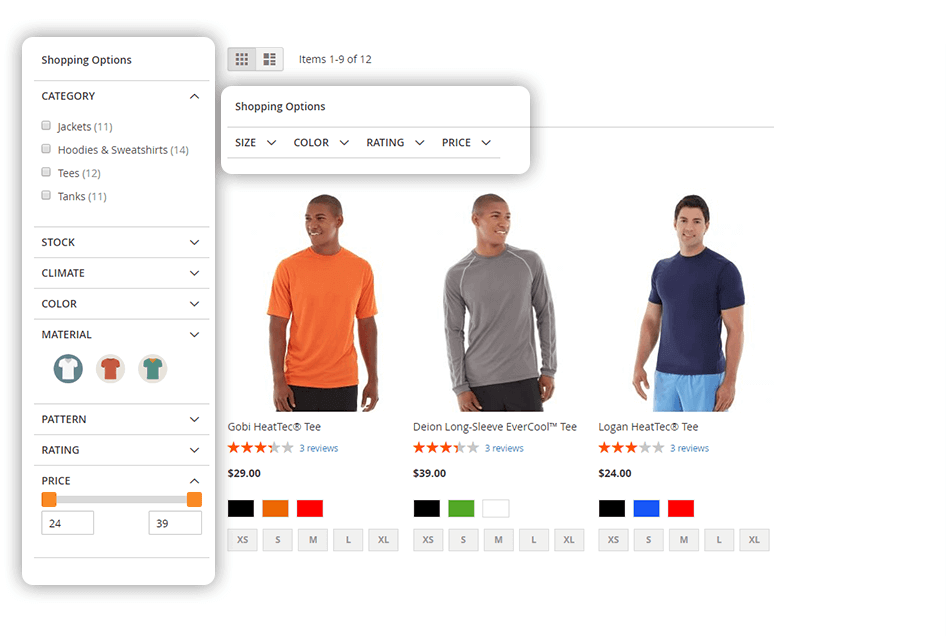 Show the complete filters list on the 'All products' page
Place all available filters on one page to help store visitors instantly find the product they need among a great variety of your store items.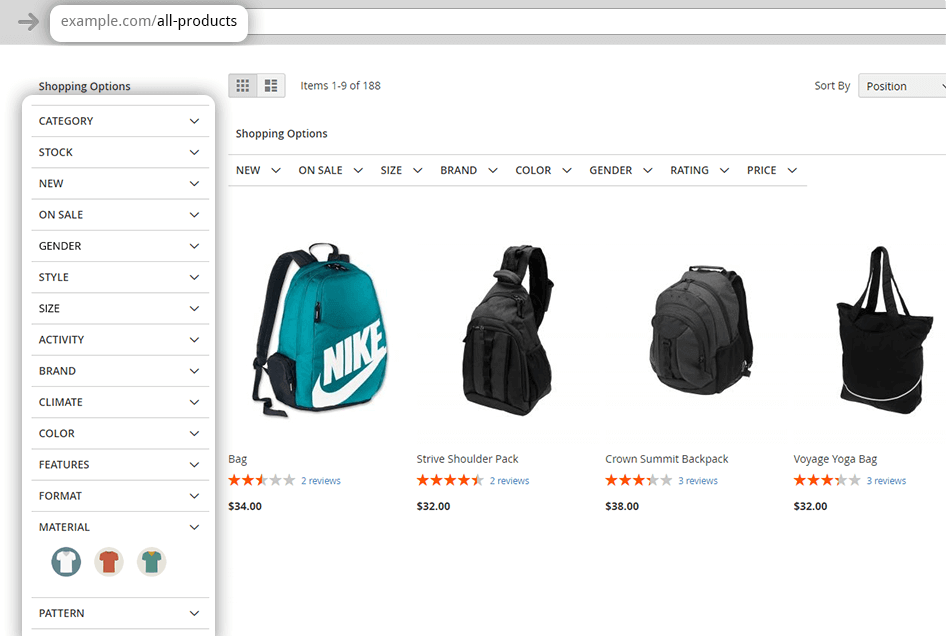 Handy multiselect option
Let customers apply multiple filters in bulk to fine-tune filter results according to their personal needs.