Custom Form
for Magento 2
Use Magento 2 Form Builder to create web questionnaires of various types and effectively collect customer info. Enjoy a handy constructor to generate multiple questionnaires in no time and customize each to meet your needs. Extend functionality of your store with form validation feature.
20 elements for custom form creation
Pre-made templates and themes
Handy drag-and-drop form constructor
Create and duplicate multipage surveys
Ability to collect and analyze customer data
Improve mobile UX with PWA add-on
Compatible with the Jet Theme by Amasty
Expand the default Magento 2 functionality with a feature-rich Custom Form builder:
Create web surveys with different field types to gather your customers' information more effectively.
Due to a drag-and-drop form constructor, you can quickly generate any forms using various types and elements.
Display multiple questionnaires on one page and redirect store visitors to any specific page after the submission.
Try different input types
Text Area
Hidden Text
Text/number input
Date
Date Range
Date and Time
File Attachment
Dropdown
H1, H2 and H3 Headers
List Box
Check Box
Radio Buttons
Star Rating
Address
Google Map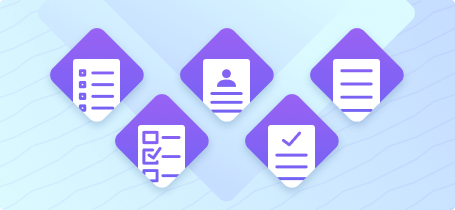 5 ready-made templates
With installation, you get a bunch of ready-to-use custom forms:
A sample request (3 pages)
Feedback
Loyalty Program
Order Request
Reservation
Ready-made design themes
Quickly set up stylish design for your questionnaires by choosing from one of the premade layout themes. Create a pleasant user experience of filling your forms consisting from several pages even on smartphones. Choose visualization which will fit the overall design of your store the most.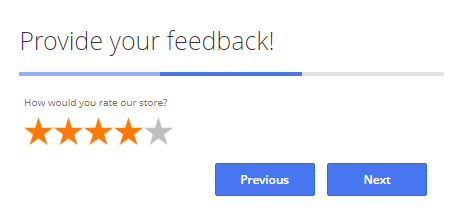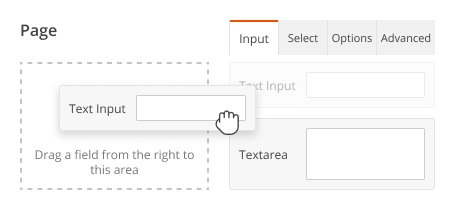 Drag-and-drop constructor
An easy-to-use constructor lets you create a web survey literally in seconds. All you need to do is to choose necessary elements and arrange them the way you like. Each element can be instantly copied or deleted by a single click. On top of that, each web questionnaire field can be customized to meet your business needs.
Multipage surveys
Easily create multipage questionnaires, employing user-friendly interface. In the backend, you can work with a web-browser alike environment, adding new tabs with a single click.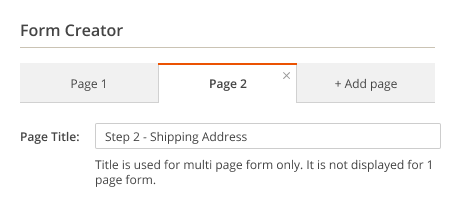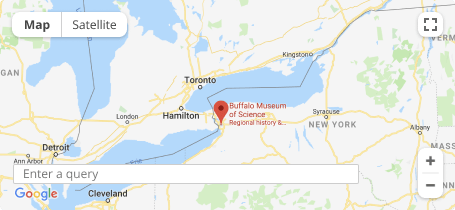 Google Maps
Significantly enhance the vividness of your forms by adjusting the Google Maps element. The feature is a must-have, if you want to collect the location data.
Fields dependency
Use fields dependency to build up flexible questionnaires, where a particular answer to one question leads to the appearance of another fields. This way you can receive a precise picture of what your customers are interested in.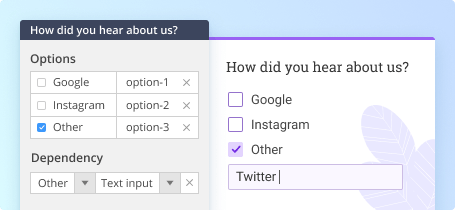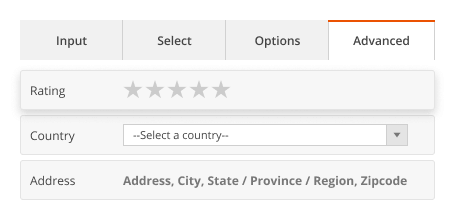 Reply from the submitted forms page
Use the feature to give a reply on particular fields information right from the submitted custom forms' page.
Autorespond when questionnaires are submitted
After any questionnaire on your web store is submitted, send an auto response message, specifying an email template, and sender.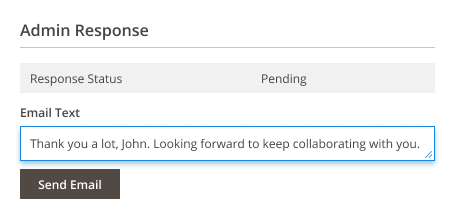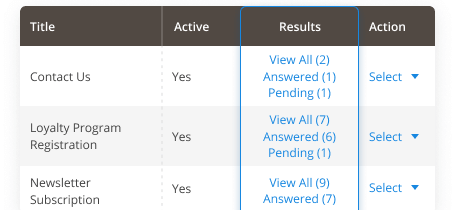 Track stats of all your forms
Use the extension to manage Magento 2 custom contact forms in one place. In the results' column of the grid, see forms' statuses (View All, Answered, Pending) and their amount.
Duplicate questionnaires in one click
If there's a need to create a huge amount of identical web questionnaires, just create any form for once and then duplicate it in one click. Change minor details if necessary.
This feature is especially helpful in case you are working with multiple stores on the same Magento instance and these stores often run the same sales campaigns.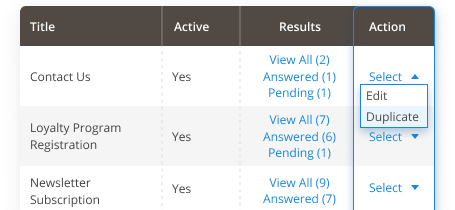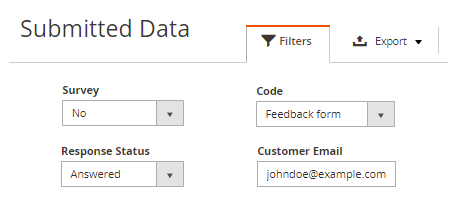 Use advanced filtering to find forms
With the flexible filtering provided by the extension, you'll quickly find only relevant forms. Filter by customer email to see all questionnaires submitted by a certain user. Besides, it's also handy to filter by response status: answered or pending, or by a form code: just specify the form type you are interested in, e.g. 'the feedback form', 'contact us', etc.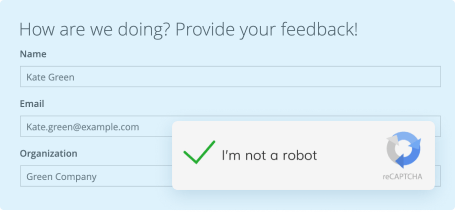 Add forms to any place at your web store
Show two or more questionnaires on one page or create a separate page for a multiple forms display
Easily embed various custom contact forms in any Magento 2 CMS page
Insert an embedding code into a layout to add a questionnaires to a particular place of your web store

Customize layout
Use custom styles to adjust the layout of your surveys to your current Magento theme. Specify a customizable layout with up to 3 columns.
Make fields required
Mark specific questionnaire fields required. It means that a customer won't be able to apply a form with these fields blank.
'Survey' mode to prevent duplicates
Allow users to submit the survey only once to avoid unnecessary duplicates. Simply choose the 'Survey' type during the configuration and save lots of time on processing the answers.
Validate provided info
With the Magento 2 webforms builder extension, store admin can apply validation with regular expressions and adjust an error message.
Display questionnaire in a popup
Provide your customers with the custom forms in a popup window. Integrate your questionnaires into the store structure and display them without affecting the main page content.
Custom button text
The Magento 2 form builder lets you specify any custom text for the 'Apply' button depending on the survey specifics.
Use default values
To speed up questionnaire submission, specify values that will be preselected by default for each particular field. The option works with all input types.
Get more completed questionnaires
The Custom Form extension helps customer complete questionnaires by auto-filling the fields with data that is already available as customer variables. E.g.: First and Last Names, E-mail, etc.
More features for your store with Magento 2 Custom Form
Collect and analyze customers' data
The Magento 2 Custom Form extension accurately collects all submitted data and displays them on a separate grid. Refer to customer info at any time to learn more about your clients.
Export or filter submitted data
To find specific customer info you can filter submitted data by IDs, IPs, or forms, using handy dropdowns in the Filters section. Also, export any submitted entry as CSV file for further use.
Tooltips + Placeholder text
With placeholders and tooltips, provide customers with additional instructions to fill in the custom forms correctly.
Notify shoppers via emails
Apply ready-made custom notification emails to keep customers informed and keep a dialog after the questionnaire submission.
Make your store CCPA Compliant
Use the magento privacy extension to make your store fully compliant with the California Consumer Privacy Act.
Redirect customers to any pages
Redirect store visitors to any page after the survey completion. This way you'll be able to draw more targeted traffic to specific products or category pages.
Different file types support
The module supports all popular file formats. Therefore, customers can attach the following files: doc, docx, xls, xlsx, ppt, pptx, gif, bmp, png, jpg, jpeg, pdf, txt.
Implement URLs into the title fields
Use your title fields as URLs. Just add the link using the href tag and get the clickable title fields.
Make notifications more informative
Add custom values to notifications to provide users with extra details right in the emails.
Easy-made and efficient UI/UX improvements
Try out our magento 2 premium theme to enhance the UI/UX of your store with the minimalistic and high-performing design theme.
How to add captcha to Magento contact form?
Usually, you'll have to find and install an add-on that will allow you to add reCaptcha to needed custom questionnaires at your storefront. We've made it easier, our extension comes with the built-in invisible reCaptcha that supports Google reCaptcha v.2/v.3. Given installed, the module will add captcha to any Magento contact form you need. See our FAQ about
how to set up reCaptcha
.
How to submit a custom form in Magento 2?
Install and enable the Custom Form extension.
Go to Content > Custom Forms > Forms and click Add New Form.
Fill in the basic information such as Title, Code, Success URL, Store View, and Customer Groups.
Set up Email Notifications and Autoresponder.
Then enter Form Content and build a custom form via Form Creator.
When ready, save the changes.
Use Custom Forms jointly with Hide Price for Magento 2
Employ
Hide Price for Magento 2
to encourage customers to specify request information. This will help you create personalized offerings and effectively adjust prices to your business needs.
Add Social Login for Magento 2 to collect additional customer data
To provide customers with a single-click login option, employ
Social Login for Magento 2
to display social media buttons in the handy AJAX pop-up, on the checkout and shopping cart pages.
Product questions

Magento 2 Contact Form

How to show CAPTCHA in Magento contact form? One of the easiest ways to protect your contact form email and website from spamming and bots is to enable a CAPTCHA

Read the FULL answer
Other Features
100% Open Source — Easy To Customize
Follows Magento Code Architecture
Separated HTML/CSS/JS
Simple installation via Composer
* The name "Magento" and the logo are the trademarks of Magento, Inc.
Awesome!
i-Synergy Hosting Ltd, Director
I needed a solution to place multiple custom forms on my website pages, to collect more customer and product data. The extension even surpassed my expectations, it is awesome! Easy to use and flexible. The support is mostly rather fast.
Amasty answer
Nov 02, 2020
Alena Hamolka
/ Product Team Lead
Hi Steve, thank you very much for your feedback! We're happy that the extension addressed your needs! We're grateful to have you as our customer!
Great app
It is a great app. To configure all the forms take time but it is worth it. The support is great too. Very reactive. I have every time an answer to all my questions. Thanks a lot!
The best custom form builder for Magento 2
This extension is the best and most compatible custom form builder for M2. The good documentation and clean code help a lot and the usual Amasty support is great. Best feature is the dependent fields functionality that really helped us a lot.
The only thing missing is a duplicate form function which would help a lot when creating many similar forms or when you are creating a multilingual site. 4.5 stars from me.
Very fast
Bond Media, MD
Very easy to install and always work very well.
Increased conversion rate.
Amasty answer
May 30, 2019
Natalya Chekanina
/ Head of Sales Team
Dear Anthony, thank you for your review! We would be happy to see you in our store again!
Good helper
all worked perfectly from the off and support fixed my problems fast. So, I've got all I wanted with module and even more, as it's constantly upgraded.
Simple to use and efficient.
Good app that does it's job ! The support team is very helpful. They helped me with installation problems and answered to my questions really fast. The app is simple to use and efficient. Thanks!
Customer service is very good
Amasty customer service is very good. It took them just 24 hours to resolve my support ticket. Also, the extension configuration is very user friendly and gives a lot of options to create variety of specific forms.
Works well with timely support!
Form building is easy and works with any cms page, its spam protection does work too. But what impressed me most is the qty displayed in results column, it saved my time a lot.
Good, yet can be better
The module works fine. Helps a lot to gather customer information an' improve your service. I tried a similar module and chose this one coz it's much more user-friendly and has more featuers. Yet no dependencies between fields is a huge minus. Hope you will add it soon.
Great support!
I had an issue with email notifications, yet support was very quick to help me fix it. In all, I'm quite satisfied with this module. Form builder is intuitive and works for almost all types of customer surveys. Also please add repcaptcha.
worthy plugin,yet requires some tweaking
I agree the installation is a challenge, though the support team has fixed everything in a moment. The forms number is comparatively impressive. But the design of the forms seemed pretty dull to me, so I had to customize it. Still, a nice module, I must say!
Useful
It's very light-weight, easy to install and use module. And although I needed support at the very start, the problem was on my part and indeed the guys helped me solve it. Recommend.
Not bad
The process of installation is pretty confusing. This made me worried a little cause I couldn't install the extension when tried to do it myself. Thanks, support team! They helped me to configure it and now everything works correctly. Anyway, the forms are well-designed, so I used some right leaving unchanged.
Well done but needs refinements
I've waited for release and bought it at once. The only thing I regret is the absence of api support, the rest is great.
Do you have any questions?
Schedule a demo and get all the answers you're looking for!
book a live demo
Are you looking to add specific functionality for this extension or want to acquire a reliable development partner altogether? With custom development services by Amasty, you will receive high quality and cost-effective solutions developed by Magento professionals according to industry's best practices.
2.4.2-p1, 2.3.7, 2.4.2, 2.4.1-p1, 2.3.6-p1
You can always download the recent version free of charge from your account
Installing an upgrade is easy — check now
My Downloads
Version 1.16.0
Last Update: Jun 15, 2021
New we added filtration to the forms grid for better convenience and faster search
New now you can export submitted data in PDF format
New now you can schedule a form display (e.g. to match the time of your marketing campaigns, etc.)
New now you can use Magento Commerce Customer and Customer Address attributes as variables for logged in customers
Improvement we added ALL GROUPS option to customer groups configuration to avoid spending admin's time on editing forms after adding a new customer group
Improvement now an admin notification with submitted data contains referrer URL
Compatibility we added compatibility with Amasty Advanced Permissions extension
Compatibility we reviewed and enhanced WCAG compliance
Fix we resolved the issue with images remaining on the server after submitted data deletion
Fix we corrected the issue with fields validation after plugin's update
Fix now a file upload field is working as expected in case it depends on some other option
Version 1.15.6
Last Update: Jan 15, 2021
Fix we corrected the form displaying in case email address field is configured to be hidden
Fix we resolved the drag-and-drop issue with a multipage form creation
Fix we resolved issue with Custom Form grid and Store View column
Fix we fixed issue with radio button element validation
New now you can send the submitted data to customers in the Autoresponder email - a new template is available for this purpose
Improvement we updated MFTF tests for compatibility with Magento 2.4
Improvement we added Reply-To header to customer email notifications
Fix we corrected the display of forms inserted via widget
Fix we fixed the filtration of Submitted Data grid
Compatibility we designed integration with Amasty GDPR extension
Improvement we updated GraphQL by adding the mutation (write query) for data insert upon submission of forms
Improvement now the date field placeholder matches the format from the extension's Date Format setting
Compatibility now the extension is compatible with Amasty Jet Theme
Compatibility compatibility with Magento 2.4 was added
New we added two new modern designs for custom forms and performed minor UI enhancements to the default design, and now you can choose the appearance of each particular form
Improvement now you can filter submitted data by Customer Email
Improvement we updated MFTF tests
Fix we resolved the issue with submit button display in IE browser
Version 1.14.0
Last Update: May 13, 2020
New we covered the main plugin's features with MFTF tests. It will help to improve quality and stability of our extension
Fix we corrected minor issue with form saving in case of using special characters in title or placeholder of form fields
Version 1.13.1
Last Update: May 06, 2020
New we added an option to use Regular Expressions to validate form field's content on frontend
New we added the ability to use customer variables as default values for logged in customers
New now forms can be used as surveys in order to gather information from the same customer only once
New we added an option to export submitted data for each particular form from Forms grid
Improvement admin notifications about submitted forms can now be configured on per-form level regardless of general setting state
Improvement now already submitted data will remain filled in case of submit attempt with invalid fields
Version 1.12.6
Last Update: Apr 03, 2020
Improvement now you can use custom variables for separate fields and insert them in notification templates
Fix fixed an issue with non-movable text fields in form builder
Fix we resolved the issue with pages creation upon Magento minification enabled
New we added an option to duplicate custom forms
Fix we resolved the issue on Magento 2.3.2 with submit of forms containing attachments
Compatibility compatibility with read GraphQL was enhanced: now it supports GDPR Consent settings of plugin
Fix we resolved minor issue with submit of forms which contain File field
Compatibility compatibility with old Magento versions was improved
Fix issue with field sorting was resolved
Fix compatibility with php 7.0 was improved
New now the File field supports multiple files upload
Improvement now you can configure autoresponder on per-form level: enable or disable the functionality and use different templates for separate forms in order to give more accurate feedback to your customers
Compatibility compatibility with Magento 2.3.3 was enhanced
Fix we resolved the malfunctioning of <a> tag if used in fields' titles
Version 1.11.0
Last Update: Aug 13, 2019
Compatibility now the module is read compatible with GraphQL
Compatibility compatibility with Porto theme was enhanced
Fix minor issues were resolved
Version 1.10.4
Last Update: Jun 26, 2019
Fix issue with installation process was resolved
Fix we improved the compatibility with IE browser
New we added the referrer URL to the submitted data
Fix we fixed the issue with API repository on the "getListFilter" method
Fix we solved the problem with displaying of multiple forms on the same page
Improvement now, the search filter method (/V1/amasty_customform/answer/list_filter) is available for the API. Admin can filter the answers by form id and created date
Improvement ability to set the Date Format (dd/mm/yyyy or mm/dd/yyyy) in the configuration was added
Fix an issue with dependency fields was resolved
Version 1.9.5
Last Update: Mar 19, 2019
Fix an issue with comma separated email addresses and space triggered as an exception was resolved
Fix an issue with email attachments was fixed
Fix an issue with required list box field at the second page was resolved
Fix an issue with sample custom form without title was resolved
Fix an issue with dropdown field hidden by dependency was resolved
Improvement now the ListBox field type supports for dependency feature
Improvement the reCaptcha work upon form submit was enhanced
Compatibility compatibility with Amasty Hide Price (Call for Price) extension was added
New a ready made template for the 'Free sample request' multi page form was added
Improvement the performance was enhanced
Improvement the work of Google Map input type was enhacned
Improvement the dependency logic was added for the submitted data available in backend
Improvement ability to change reply-to to email coming in on submitted form for admin notifications was added
Fix an issue with Listbox, Checkbox v.1, Checkbox v.2 default values was resolved
Fix an issue with Toggle was resolved
New ability to create multi page form was added
Improvement Less file and Css support was added in order to make the custom modification flawless and easy
Version 1.8.0
Last Update: Sep 14, 2018
New the 'Google Map' input type was added
New the ability to display the custom form in a popup was added
New the functionality to add the Href URL to the field title was implemented
Fix the issue with the required fields when the form had been submitted using Ajax was resolved
Version 1.7.5
Last Update: Sep 03, 2018
Improvement the functionality to display the customer email on the answers grid was corrected
Fix the issue with the answer grid filtering was fixed
Fix the issue with the Field Code value was resolved
Fix the issue when the hidden dependency field had been required was resolved
Fix the issue with GDPR consent functionality per Store View was resolved
Fix the issue in layout was resolved
New a 'Delete' button was added on the Submitted Data page in backend
New allows to see the submitted form results quantity and admin answers quantity on the submitted data grid in backend
New an option to send an auto response message after the submission of the form was added
Version 1.6.0
Last Update: Jul 20, 2018
New a 'Country' input type was added
New an 'Address' group of fields was introduced allowing to add Address, City, State, Zip Code, Country fields in one click
New a 'Rating' input type was introduced
New ready-made templates for the Feedback, Order Request, Contact and Booking / Reservation forms are available upon installation
New the fields' layout feature was introduced. It is possible to have up to three columns in the form.
Version 1.5.1
Last Update: Jul 09, 2018
Fix the issue with composer dependency was resolved
New ability to reply to the customer right from the submitted form page in admin panel was added.
New the fields' dependency feature was introduced. It is possible to have e.g. the date field displayed on the form only when user selected a specific value in the previous field.
Version 1.4.1
Last Update: Jun 18, 2018
Fix the issue with the 'Field Title' was resolved
New the functionality to comply with the latest GDPR EU changes was added
Version 1.3.1
Last Update: May 24, 2018
Fix the issue with the form not saved when trying to edit it on Magento 2.2.3 was resolved
New the export tool for getting the submitted data out was added
Version 1.2.3
Last Update: May 04, 2018
Improvement additional email validation and di interfaces were added
Fix the missing validation after form restoring and field editing was repaired
Fixed an issue with a validation error
New added a method of inserting a custom form via layout update
Fixed an issue with the file upload option in a form and a certain file extension allowed
Fixed an issue with not saving the optional field with Max file size validation
New now, the module comes equipped with the Google Invisible reCaptcha extension built-in to protect forms from spam and fraud
Version 1.1.2
Last Update: Jan 19, 2018
Fixed an issue with the input file
New API support introduced
New added possibility to send each custom form results to the separate email address
Fixed an issue with email link to view the admin page
Version 1.0.3
Last Update: Sep 25, 2017
Fixed an issue with compilation
Fixed an issue with admin page JavaScript