Use different menu layouts
Apply Amazon style menu
Place rich content
Create flexible navigation
NEW: Add multi-level content
Add eye-catching labels
NEW: Visualize the menu with icons
Include custom items
Use different menu layouts
Easily customize menu bar according to your website style and business needs. Choose out of 3 ready-to-use color scheme templates or create a unique menu bar design by adding custom background images for submenu popup. You won't need any CSS skills to design width, color and content items to make it look catchy and match your store design.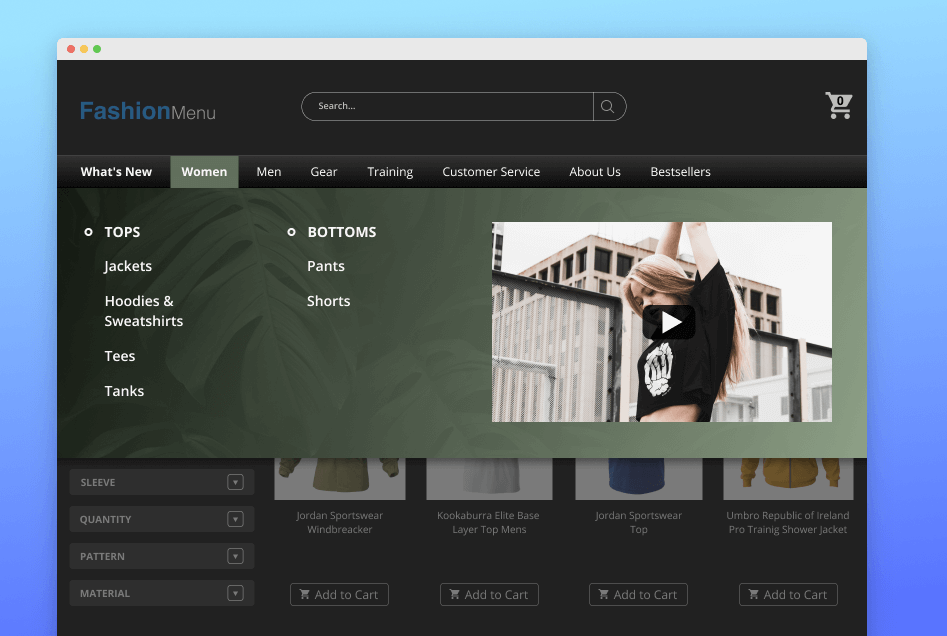 Apply Amazon-style menu
Make your store navigation even more convenient for customers using a recognizable vertical hamburger menu in Magento 2 store. Clicking on the three lines at the top left corner, all the categories drop down. Thus, in the top menu bar it is possible to add other custom tabs like Blog, Store hours, etc. This type of Magento left menu provided by the extension will become a perfect solution for stores with a large catalog.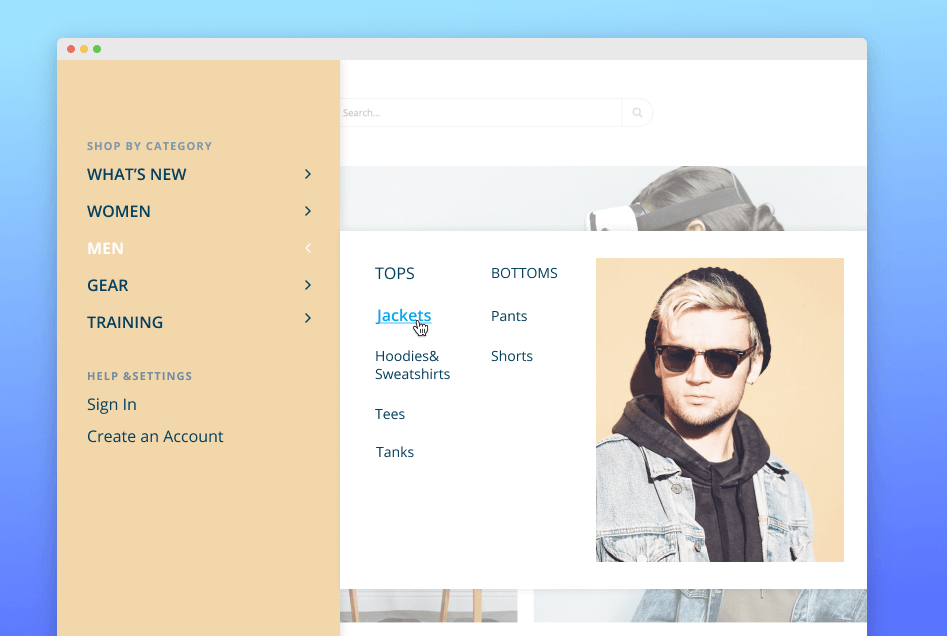 Place rich content
Add any type of content and enhance your visual storytelling just in a few clicks. Magento 2 Page Builder functionality provides you with a powerful set of content elements and handy drag-and-drop option to effectively compose your site menu bar.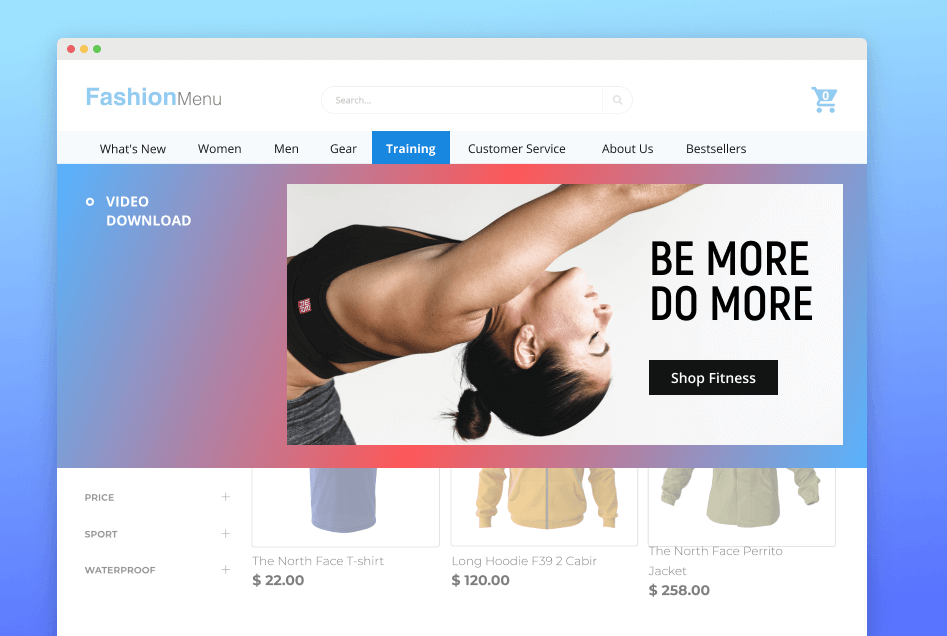 Create flexible navigation
Configure your Magento 2 Mega Menu to include all needed store categories, subcategories and CMS-pages to help customers search for goods easier and faster. With the Menu Builder feature, you can adjust each menu item position in just one click. Handy drag-and-drop functionality lets you easily change items order without any technical skills required.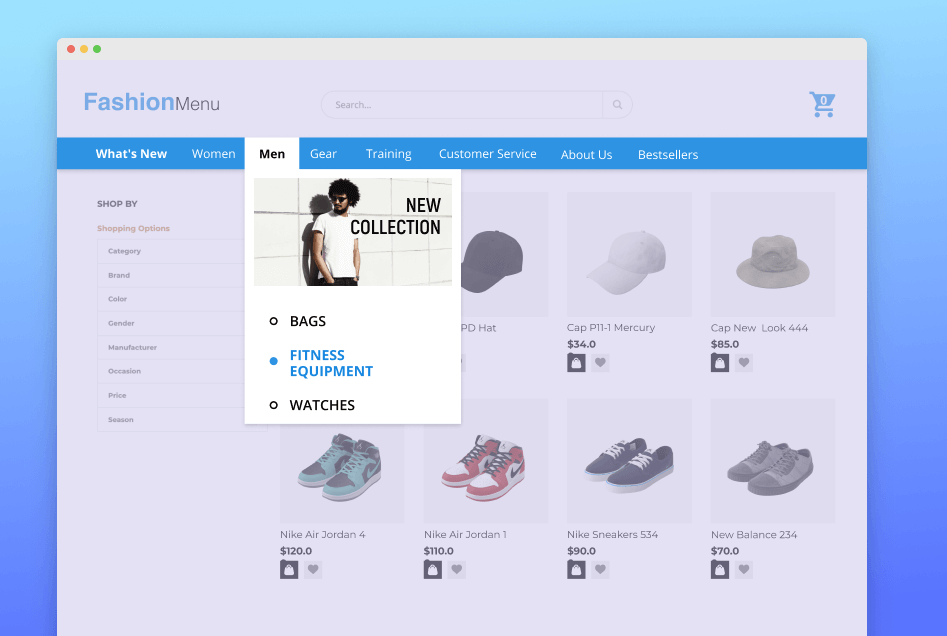 NEW: Add multi-level content
Now you can add the content not only to the main categories but also to the subcategories of any level. Draw customers' attention to any menu item you need or even promote particular products to navigate shoppers to the purchase. Choose the layout: you can display the categories of a higher level either at the top of the tab or at the left side on the vertical category menu in Magento.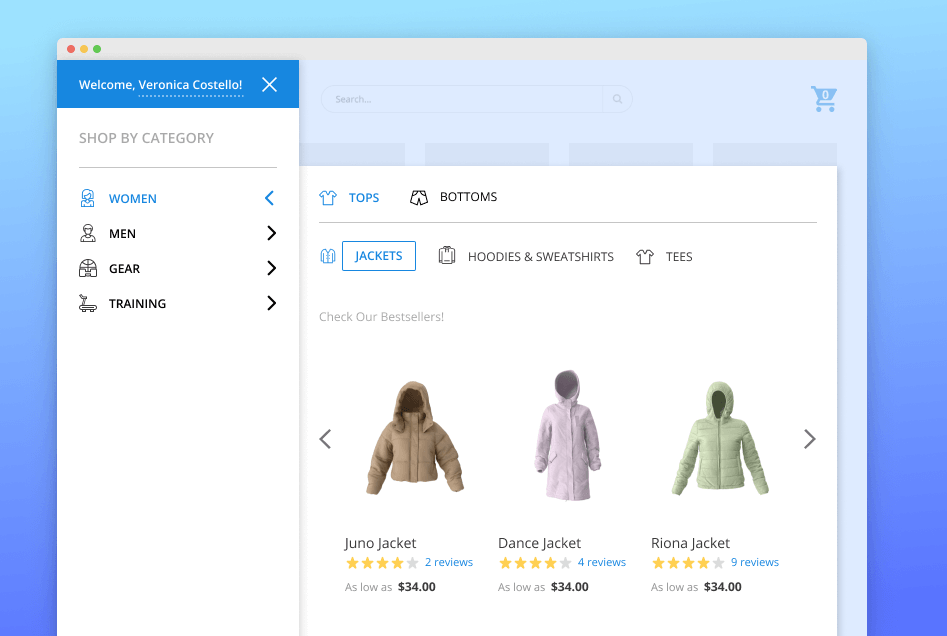 Add eye-catching labels
With Magento 2 Custom Mega Menu extension, you can promote categories and custom pages in no time. Equip menu items and subcategories with special labels to easily draw customers' attention to hot deals and special offers.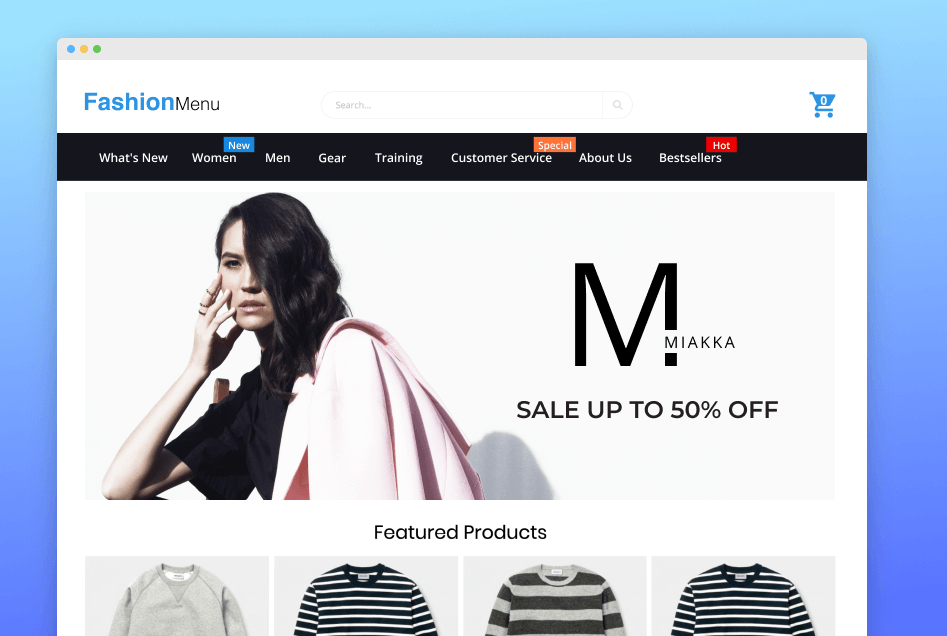 NEW: Visualize the menu with icons
To make navigation more vivid and intuitive, equip the category of any level with a custom icon. Magento 2 Mega Menu extension contains free icon packs for download: you can use ready-made images for Clothes & Accessories, Device, Food, Mechanic and Medicine business spheres.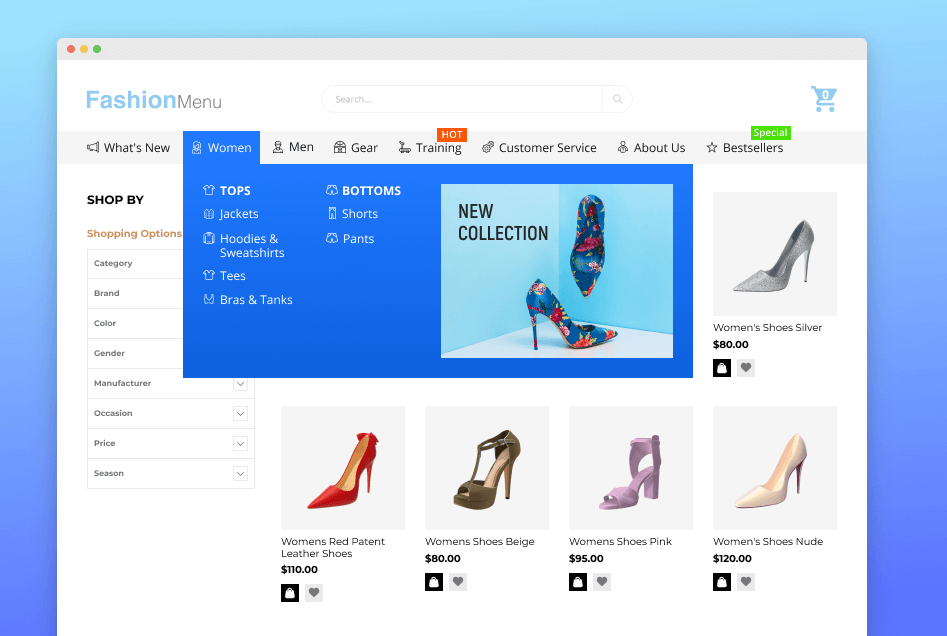 Include custom items
Configure the Magento 2 navigation menu extension to include all needed store categories, subcategories and CMS-pages to help customers search for goods easier and faster. Also, the extension allows you to effortlessly add custom menu items with internal or external links (e.g. you can add links to the blog or another webstore).