Enhance blog navigation
Create catchy posts
Adjust each post display
Provide more info about authors
Display related products
Customize blog layout
Enhance blog navigation
Provide visitors with the ability to quickly find the right topic in your blog. Add a multi-level category tree and 3D tags to make your navigation more user-friendly and visually appealing. Use Blog Pro extension for Magento 2 as a news feed and show recent posts block to inform visitors of the newest articles.
Create catchy posts
Create blog posts with a catchy look using intuitive design editor. Build engaging texts with advanced formatting, various fonts, images, tables, and many more. Show the related posts block to encourage visitors to explore your forum. For more convenience, with the Magento extension you can preview the article 'look and feel' right from the post creation page.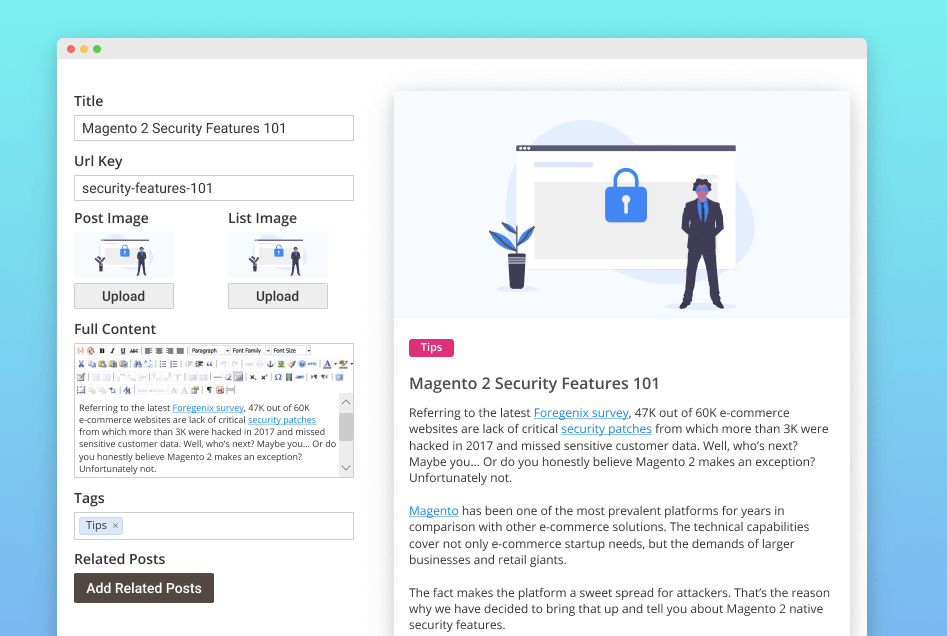 Adjust each post display
Use the Magento forum extension to adjust each post's display specifically. Set up the title, upload images, add tags, and assign categories to the article. Mark posts as featured to pin them at the top and thus draw more attention to them. Also, you can mention the author, date of publication, and enable visitors' comments.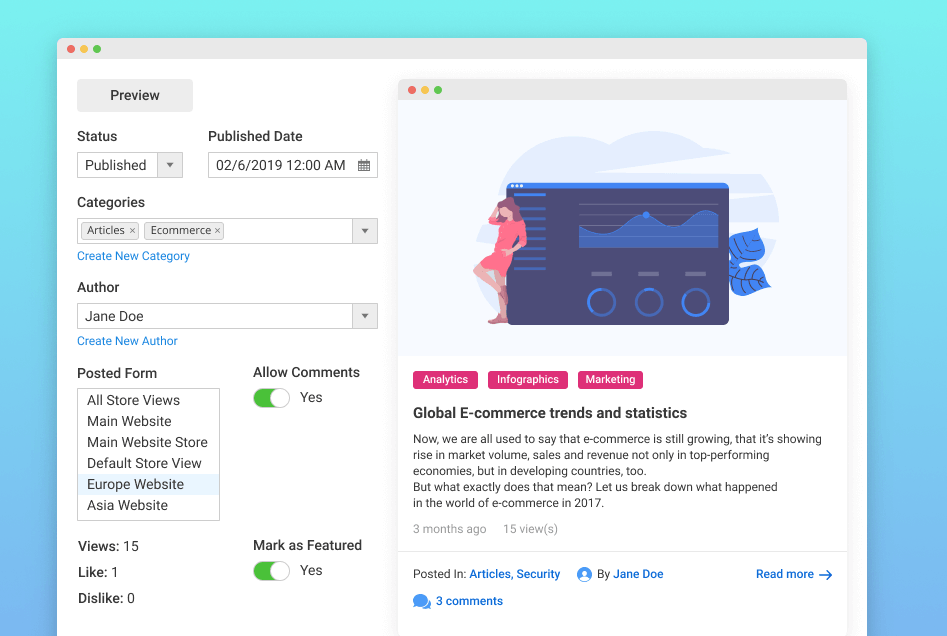 Provide more info about authors
With the Magento 2 Blog Pro extension you can share with customers a detailed information about each author: display author's photo, description and links to various social networks.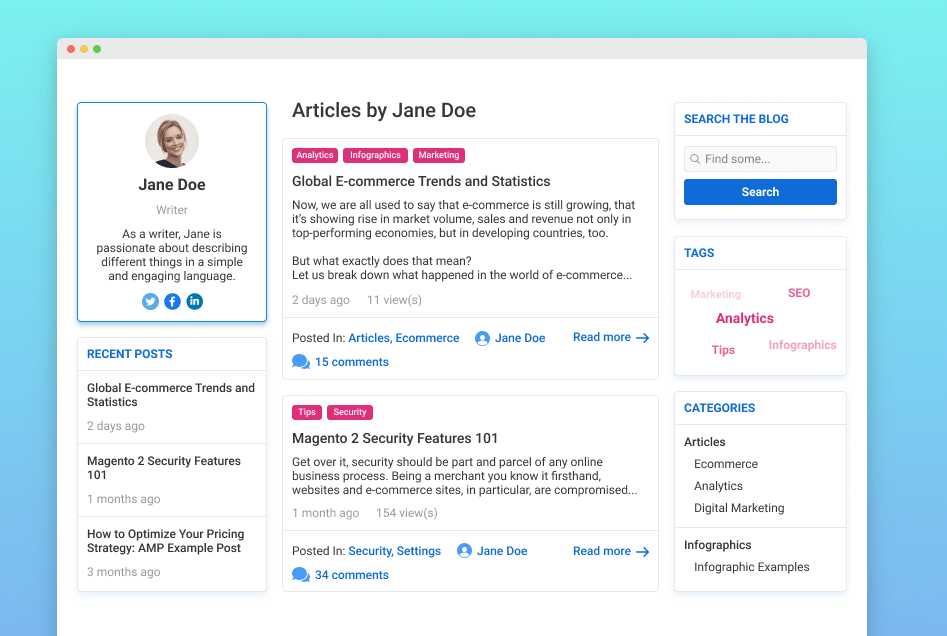 Display related products
With Magento 2 Blog Pro extension you can assign related products to your blog articles for cross-promotional purposes. Easily choose products to be displayed in a catchy widget on each post page. In such a case, the related posts will be shown on linked products' pages as well.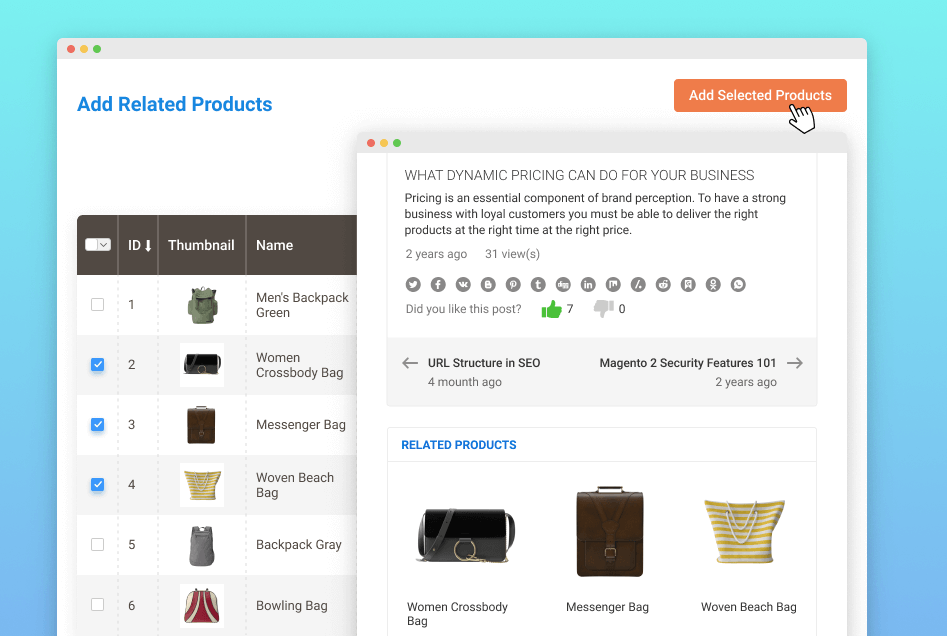 Customize blog layout
Choose one of Magento 2 Blog Pro pre-integrated layouts to organize content blocks on the blog pages. Customize your blog layout according to your business needs. Make the blog pages fit your store design by modifying blocks upon your requirements, and freely drag-and-dropping them.