Smart 'Analytics dashboard'
'Most wanted' products
Subscribers for a particular product
Recent subscriptions
See the statistics of 'back in stock' requests
Get the Magento 2 notifications about 'back in stock' requests with the next values: the quantity of stock subscriptions created, the quantity of stock alerts sent, the amount of money you get from the notifications sent.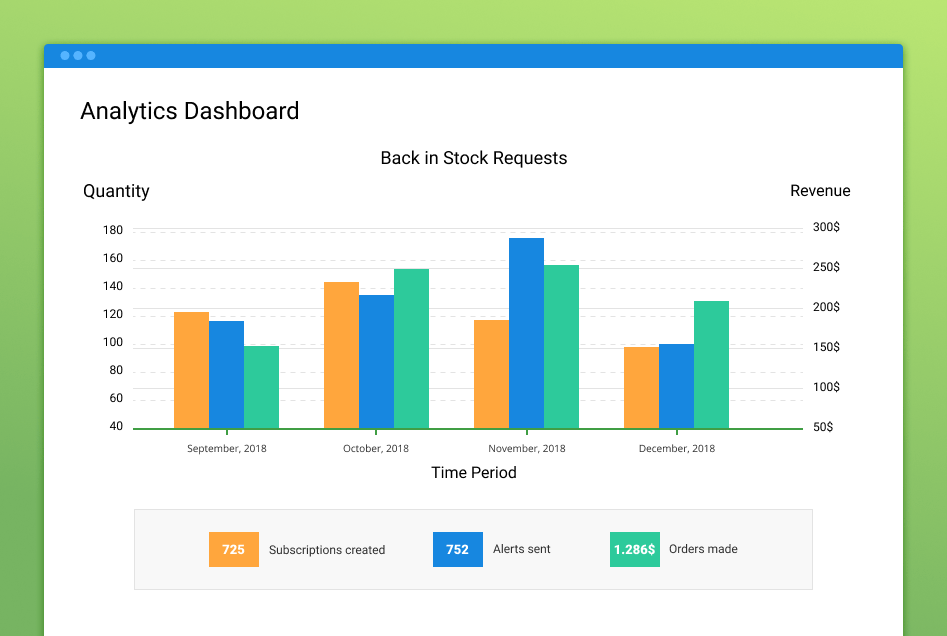 View the list of 'most wanted' products
Analyze which products are really wanted by your customers. Check the list of 'most wanted' products with the quantity of stock subscriptions.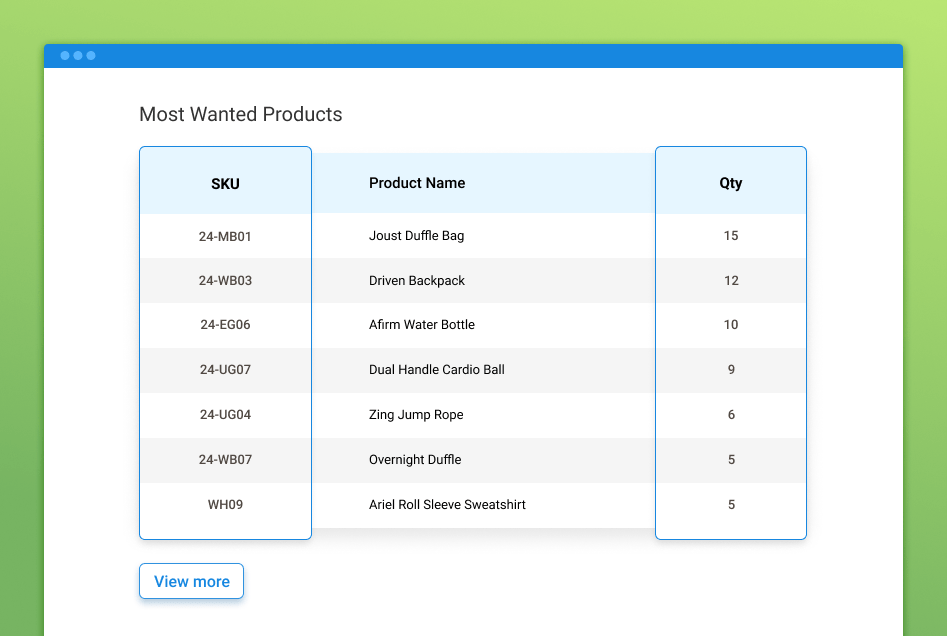 Track the list of subscribers for a particular product
See the list of subscribers for particular products with Magento 2 Out of Stock extension. You can easily track subscribers by email, subscription date, send count or remove them from the list.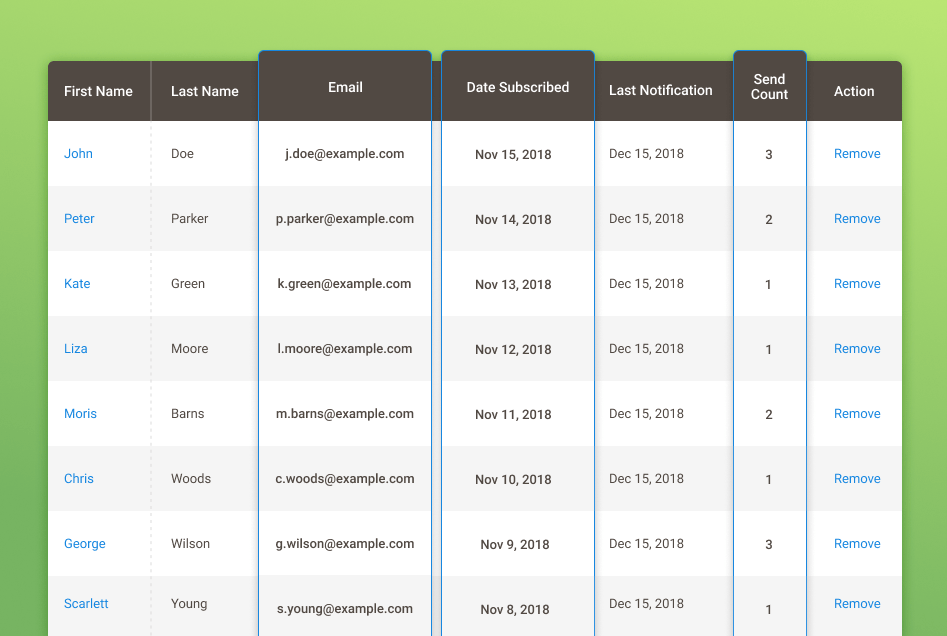 Monitor 'recent activity' subscriptions
The extension helps to track your customers' recent activities (subscriptions). See for which products your customers subscribe and how often it is.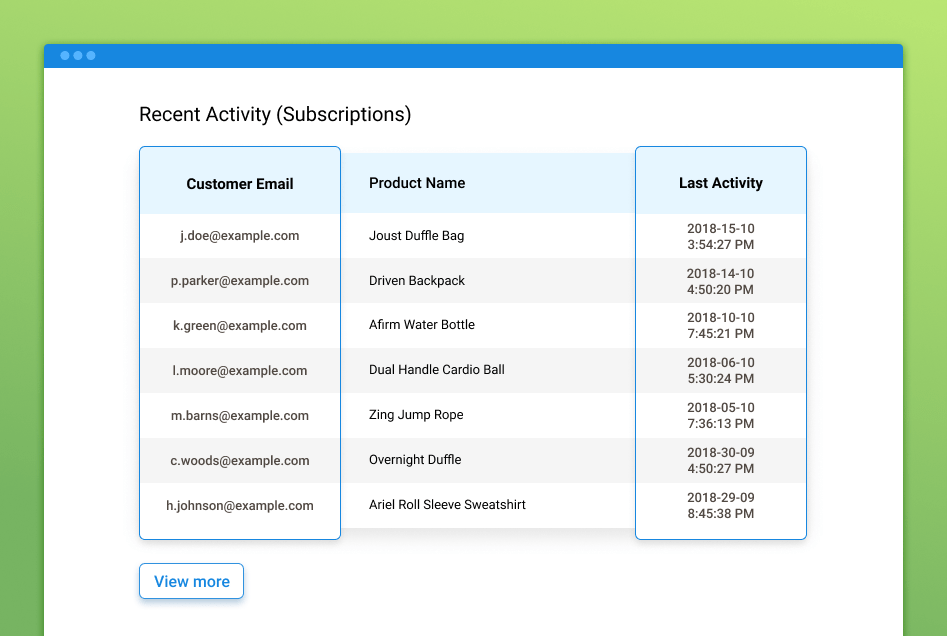 Add a search box and a tooltip to any filter
Help customers to instantly find necessary items by displaying a handy search box in a Magento 2 product filter. Show special tooltips to provide clients with more product related information. Eye-catching image swatches
Use image swatches for navigation filters to help customers instantly select necessary product options.
Handy vertical scrolling
Want to make a long filter options list more compact? Add vertical scrolling to filter blocks higher than a max allowed size. Convenient attributes mapping
Make your navigation block more compact and clear by uniting filter values into groups. The option is extremely useful for adding color mapping, but you can apply it for any attribute with many values.