Full-cycle

Magento development
We refine Amasty and third-party extensions, adding the necessary functionality, providing Magento module development services based on the unique requirements of your business. We use our in-house tool to make sure that the code we write meets Magento standards and the development processes meet ISO 9001:2015 requirements. Custom Magento development at Amasty is a comprehensive service aimed at meeting the needs of your business.
Dedicated development team
We share the expertise of our in-house experts. You can assemble a team of dedicated developers, QA specialists, designers, and marketers to suit your project needs. Hire a tried-and-true Magento customization company instead of wasting resources on search.
Mobile development
In addition to Magento extensions development, we create mobile add-ons for Magento and/or independent software for Android and iOS platforms. Any of your seemingly most unattainable ideas can be implemented by our experts.
Turn-key website development
We help you choose and configure the platform, decide on the environment and hosting conditions, third-party integrations, design, content. We do everything to ensure that you get a fully working website, ready to generate revenue.
Magento integrations
We provide Magento customization and integration services with any third-party solutions like CRMs, analytics tools, payment solutions, Amazon, eBay, Facebook Shop, etc.
What can you get from a Magento customization company?
Normally, you will get a piece of software developed for the specific needs of your Magento store. But we're not just such a company but your future business partner with 12+ years of experience that you can rely on. Here's what you'll get:
Dedicated project manager
This specialist leads your project from start to finish gathering project requirements, creating tasks, managing Magento extension developers, taking responsibility for project delivery, dealing with the financial part, scheduling meetings in accessible formats, informing you about the project status, and performing after-release support.
3 payment models
Flexible payment models: fixed price, time and material, dedicated team. Based on the combination of the project factors we help our clients choose an acceptable payment model. We accept credit cards, PayPal, bank wired transfers. Also, we develop Magento 2 solutions with a custom price to meet your project demands.
Guaranteed to meet the timelines
We provide a comprehensive evaluation of the project with further justification for you. We are always ready to go the extra mile to reduce the time frame for project implementation and meet a deadline for the development of a Magento custom plugin or non-Magento software.
Free 2-month support
We are one of those few companies that provide 2 months of free support for a custom product after the release. Your personal assistant will answer all your questions even after 2 months and help you choose needed products from our assortment.
100% coding standards
We write custom code as micro modules that meet Magento standards. We follow best practices of software development without altering the CSS code, thus, guaranteeing the customizations won't pose problems when installing updates on your Magento.
No strict input data
We have no strict rules on collecting requirements for a project. You can contact us with either a rough idea or a project WBS. The more detailed you outline a concept, the more detailed we can estimate an offer to you.
What Magento custom development services do we provide?
We can not only make customization for our existing extensions but also create a brand new plugin from scratch. But custom module development is only one of the possible Magento development services that our team can offer. We take on projects of any complexity and do our best to turn your ideas into reality. 
Zend Framework 2, Yii PHP Framework 2.0, Laravel 2, Symfony PHP Framework 2, etc.
Node.js, Express.js, Hapi JS Framework, Socket.IO, Mojito, Sails.js Meteor, Crafty.js, D3.js etc.
Perl
Bootstrap, Sass, Less.js, 960 Grid System, Blueprint, Material, Semantic, Sencha Touch, etc.
Angular, React, Backbone.js, jQuery, D3.js, and many other in-demand frameworks
Android/native iOS web development
Cross-platform development using Apache Cordova/PhoneGap/Ionic, as well as React Native
MySQL, PostgreSQL, MongoDB, SQLite, MS SQL, NoSQL
Black/White Box testing, automatic and manual testing
Figma, Adobe Photoshop, Adobe Illustrator
Our Latest Projects
custom development
What our clients say
It was a pleasant surprise working with the Amasty Custom Development Team.
I had concerns that they would not meet our timeline, but the work was turned around very fast. Also, I appreciated their transparency with a php compatibility issue. This allowed our in house team to better do their job. We will certainly be doing business with Amasty again!
Jason DI Vece
Co-founder, Operations at Bytes.co
Why choose us as Magento extensions developer?
Experience
We have 12+ years of experience as a Magento extensions developer, and during this time, we have learned all the pitfalls and bottlenecks of the system.
Trust
We have completed 1000+ custom Magento projects for our clients and continue to support them. 
Reliability
Amasty was named the top developer in Slovakia in 2021.
Expertise
Our website is running on Magento 2, and we know how to support it well. In our work, we follow the best coding practices, and the latest recommendations, so we can guarantee 100% compliance with the Magento coding standards.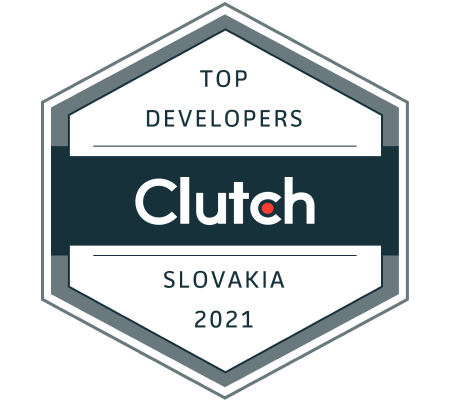 As Adobe Solution Partner, we guarantee that our products are developed based on the high standards of Adobe, and the workflow is fully in line with the Business Code of Conduct requirements.
Entrust your project to a reliable partner
Fill in the form below and our specialist will contact you within 24 working hours.
The first consultation is on us!
FAQ
Our Magento customization services include full-cycle Magento development for projects of any complexity. You will get a dedicated team led by an experienced project manager, and the final solution will meet all the coding best practices.
Magento custom extension development is a great way to extend the functionality of your store. Our experts will develop an extension according to your business's requirements and cover exactly the functionality you need. Thus, you get a ready-made solution developed by professionals specifically for your store.
If you want to add a custom feature to your store, you can do it in 3 ways: develop a custom Magento 2 module by yourself, find a ready-made solution, or request a Magento customization service.
Our Magento web development services include full-cycle Magento development, a dedicated development team that is assembled in accordance with the unique needs of the project, turn-key website development to provide you with a fully working website, mobile development, and Magento integrations with third-party solutions.
Write your own review
Please rate

Magento Custom Development Service

from 1 to 5 stars