Give options for selective consent
Provide exhaustive cookie information
Let customers revoke consents
Give options for selective consent
Cookie Law and GDPR legislative documents indicate that Magento 2 stores must give customers the choice to provide their optional consent. It is forbidden to provide the options of full consent or none at all only. All the bar types include the 'Accept Specific Cookies' button to meet this requirement and provide the ability of selective consent. You can customize the button title to make it more vivid for clients.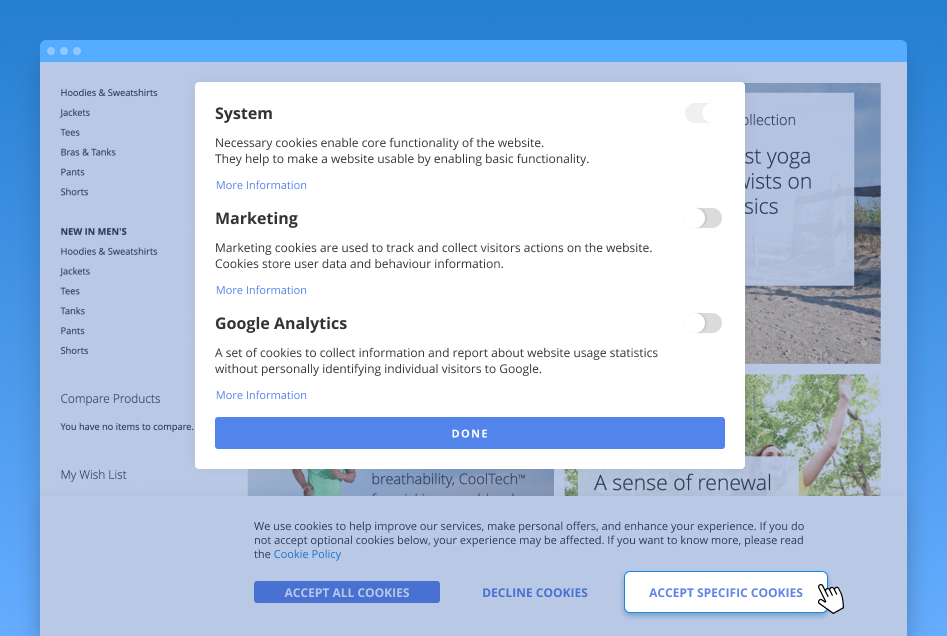 Provide exhaustive cookie information
Customers have the right to view detailed information about cookies a website uses. The more precise information about cookies and their usage you provide, the higher the change of obtaining user consent is. Regardless of the bar style, shoppers can click the 'More information' button to find out which cookies each cookie group includes. Providers, descriptions, and lifetimes for all cookies are also visible in the popup. A tip: explicitly explain the difference between zero-party, first-party and third-party cookies as it can be a stumbling-stone.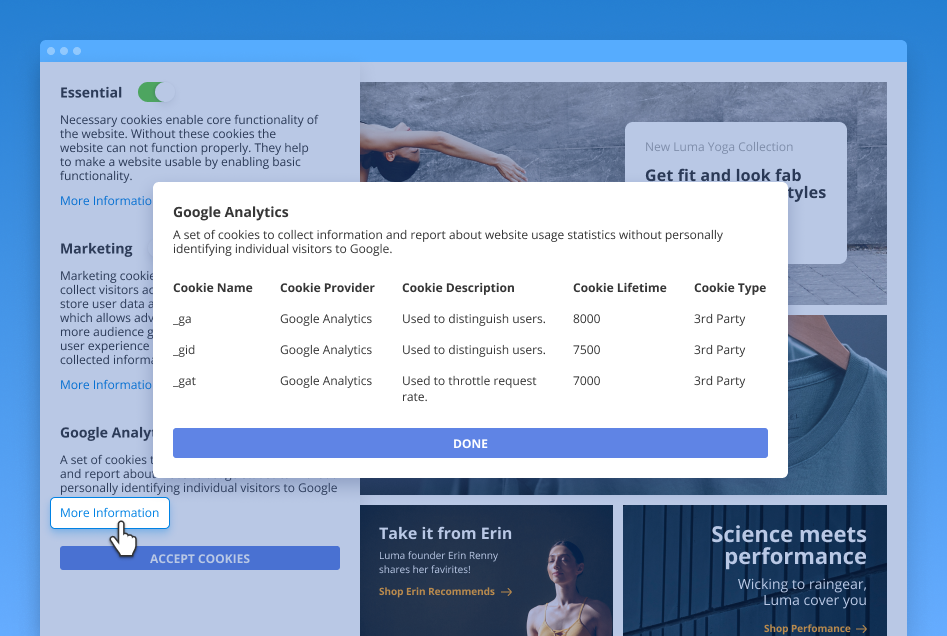 Let customers revoke their consent
Regulations highlight that consent "must be as easily withdrawn as they are given". To solve this challenge, the extension adds a 'Cookie settings' link to the footer — giving users the power to reset cookie usage conditions. Users are free to check their information and change their decisions at any time.