Full Magento Optimization Service
Do you want to improve your Magento 2 store performance? Let our specialists help you with this task and speed up your website. Leave your email in the form and get the basic Magento site audit for FREE.
Dedicated development team
2-month free support
Flexible payment models
100% compliance with coding standards
Hire us to develop your online store turn key
Fill in this form below and our specialist will contact you within 24 working hours
Magento 2 is known as a platform that can handle large and extra-large stores, but keeping the performance of such stores on a good level requires professional optimization. Magento website optimization is a highly technical process, and it's not enough to have basic code knowledge to identify the problem and fix it.
So, how can we help you? First off, we'll dive deeper into your website and make a technical audit of every aspect of your Magento 2. We check:
hardware. We examine your hosting provider, server capacity, installed software and its settings, etc. And in case your server is no longer an option, we help you choose the most suitable one and transfer your Magento 2 to a new server. 
Enable full page cache warmer and provide users with smooth store performance →
extensions. This is a fairly common problem that third-party extensions can slow down the site. So first off, we'll check all the installed plugins and disable unnecessary ones. Next, we'll review the settings of these extensions to reduce their impact on website performance.
theme and frontend. Even though having rich visuals is a good idea and users like it when they can see every detail and texture of the product, heavy images, animation, and interactive elements can cause slow website performance. Our specialists will help you strike a balance between high speed and quality of visuals.
code. Your code will be audited and cleared of extra pieces of JS, CSS, and HTML.
SEO. Also, if you want to improve your position on SERP, we can make an SEO audit for you, fix minor issues, and make a personalized plan for your Magento 2 store so you can optimize it for Google by yourself. 
After we finish our work and fix all the issues, you'll see improvement in Magento 2 performance.
Speed up your Magento 2 website loading with Google Page Speed Optimizer →
Reasons to choose us
100% coding standards
Amasty was named the top developer in Slovakia in 2021. We have worked with Magento since 2009 and know the platform, its bottlenecks, and pitfalls well. Also, we guarantee that our custom code meets the latest requirements of software development standards and won't trigger conflicts.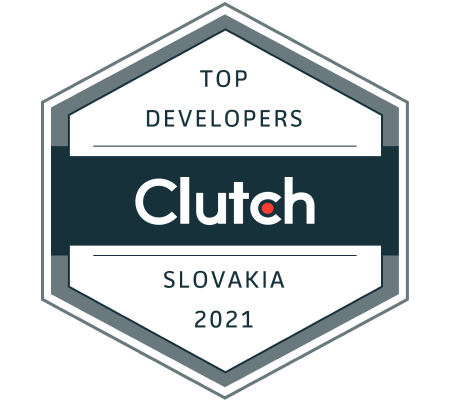 Dedicated development team
To make the Magento performance optimization service possible, our manager will form a team from our in-house specialists that will work on your project. Depending on your needs, it may include:
professional frontend and backend developers
DevOps engineers
QA specialists
designers
and marketing specialists.
You can choose between 3 payment models:
fixed price
time and material
dedicated team.
We will audit the performance of your website, analyze the code and suggest improvements.
PHP: Zend (2), YII (2), Laravel (2), Symfony (2) and other well-known frameworks;
Node.JS: Express.js, Hapi.js, socket.io, Mojito, Sail.js Meteor, Crafty, D3 etc.;
Perl: The team was set up for the long-term client.
Bootstrap, SASS, LESS, 960 grid, Blueprint, Material, Semanti, Sencha(touch), etc.
Android/iOS native development. Cross-platform development using Cordova/PhoneGap/Ionic, as well as React Native.
Angular (2), React, Backbone, JQuery, D3, and many other in-demand frameworks.
MySQL, Postgree, Mongo, SQLite, MS SQL, NoSQL.
Black/White box automatic and manual testing.
Figma, Adobe Photoshop, Adobe Illustrator.
Fill in the form to the top of the page, and our specialist will contact you within 24 working hours.
Write your own review
Please rate

Full Magento Optimization Service

from 1 to 5 stars