Magento Consulting Services
Meet your business objectives with goal-oriented consulting from our specialists. Get firsthand knowledge and advice on:
the choice of extensions
website audit
personal SEO strategy
custom development
Fill in the form to the right, and our Magento consultants will contact you within 24 working hours.
What we offer
We know that working with Magento may sometimes be overwhelming. Say you have a question and have already scrolled to the10th page of Google search results looking for an answer. Magento consulting service is the magic button that you click to get all the answers without spending hours on the research. Our specialists have 12+ years of expertise in e-commerce to analyze your website and advise on how to improve it and find the growth points.
We can share our expertise in:
Magento configuration and adjustment
custom development
3-rd party integrations
server settings
UI/UX design
Just leave your contact information, and you'll get the answers to your question and all the possible help.
Why choose Amasty
12+ years of experience
Amasty has been on the market since 2009. For this time, we've learned all the bottlenecks and pitfalls of the system and released over 900 custom development projects.
100 000+ businesses trust our experience
We've developed 250+ Magento extensions that are popular among Magento users. This fact is confirmed with verified 9+ rating reviews from real customers.
Proven expertise
Amasty was named the top developer in Slovakia in 2021. Moreover, Amasty is a Google Partner agency. The high-level qualification of our employees is proven with Magento and PHP certificates. So you can be sure that our Magento e-commerce consulting service is provided by professionals.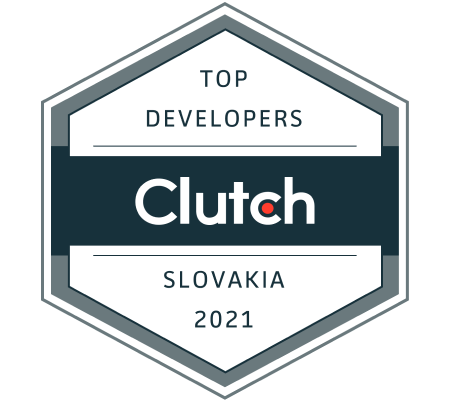 These SEO services are not verified or endorsed by Google.
Technology Stack
Web development
PHP: Zend (2), YII (2), Laravel (2), Symfony (2) and other well-known frameworks;
Node.JS: Express.js, Hapi.js, socket.io, Mojito, Sail.js Meteor, Crafty, D3 etc.;
Perl: The team was set up for the long-term client.
Servers administration
(V)DS server, as well as cloud-based services setup and optimization, Rackspace cloud, AWS, Azure.
Setup of VPN, DNS, DHCP, Mail (we developed several spamming and traffic generation systems and tools for the needs).
HTML/CSS
Bootstrap, SASS, LESS, 960 grid, Blueprint, Material, Semanti, Sencha(touch), etc.
Mobile Development
Android/iOS native development. Cross-platform development using Cordova/PhoneGap/Ionic, as well as React Native.
JavaScript
Angular (2), React, Backbone, JQuery, D3, and many other in-demand frameworks.
Database
MySQL, Postgree, Mongo, SQLite, MS SQL, NoSQL.
Quality Assurance
Black/White box automatic and manual testing.
Design
Figma, Adobe Photoshop, Adobe Illustrator.
Ready to start?
Fill in the form to the right of the page, and our specialist will contact you within 24 working hours.