Screenshots:
Stay a step ahead of customer needs
Customer demand analysis is the first step on the way to success for any business. That's why it is of high priority to collect as much info about clients' preferences as possible. These priceless data will definitely help you offer only relevant products to your audience and increase your conversion rates.
Magento Survey extension enables you to launch numerous customer polls to find out which services and products enjoy greater popularity. Detailed questionnaires will also help you get closer to your customers, learn more about their problems and provide them with advanced solutions.
Create various poll types

Multiple question types support
Easily preset your Magento to collect customer feedback. Flexible module settings allow you to choose one of four different question types or combine all of them in one poll. This handy option allows you experiment with formats and find the one that meets your needs.
Pick one - customer can select only one option;
Pick many - two ore more options can be selected;
Short answer - customer can enter the answer in a text field;
Ranking - customer can specify ranks for answer options;
Survey categories and layouts
You can create unlimited number of Magento survey categories to carefully segment them and help your customers navigate the polls. Flexible settings also enable you to arrange questions in any order. With the "Multipage" option it's possible to choose whether to display all questions on one page or step-by-step.
Easily manage your surveys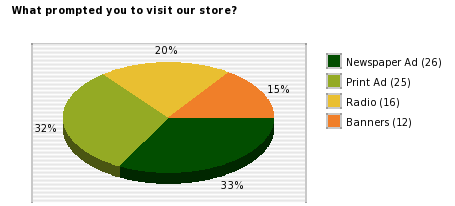 Quick reports export
To launch a survey is just a half the battle, it's also very important to organize its results in a clear and easy-to-analyze report. Magento feedback extension allows you to export the reports in PDF format dressed in bright diagrams and charts. Such a format will help you thoroughly study clients' answers and use them for your marketing needs.
Create polls for different customer groups
To correctly segment your target audience and launch Magento quiz for relevant customer groups you can use the restriction option. It will help you to limit the access to certain polls for particular client groups and get precise statistic data.
Define survey expiration date
With the automatic "Survey Start" and "Survey Expiration" features you can specify the date of the poll beginning and expiration, thus there is no need to constantly monitor your surveys and manually stop them.
Use advanced options of Magento feedback form extension
SEO optimized URLs
Magento poll extension provides you with a great opportunity to improve store ranking in search results. Create SEO-friendly URLs, add meta keywords and descriptions to all survey categories and particular polls.
Customers' reward
Motivate your customers to fulfill Magento quiz by providing them with a promo code created with a third party extension or a hot deal. Place them on the last page of your Magento feedback form with the help of HTML.
new!

Manage survey display

Display surveys on custom Magento pages to effectively use them for your marketing needs. Two types of surveys display are available:
Display any particular survey;
Display a list of surveys (via WYSIWYG or layout.xml);
Other Features
100% Open Source — Easy To Customize
Follows Magento Code Architecture
Separated HTML/CSS/JS
W3C Validated Code
Online Extension User Guide
* The name "Magento" and the logo are the trademarks of Magento, Inc.
General Questions

How can I pay for Amasty extensions?

What is the license policy? On how many websites can I use Amasty extensions?

How to install Magento extension by Amasty?

Can I test an Amasty extension on a staging site before transferring it to a live one?

Can I get a refund if an extension doesn't suit me?

Will I get any other benefits?
Great but add demos
I bought this extension just because there is a moneyback guarantee as I wasn't sure it does what I need. After giving it a try I can say that this is one of my favorite modules!
Guys, please add demos as they will answer many pre-sales questions!

Kind regards,
Nicolas
The module helped with re-design
This extension helped us to make the store more convenient for users. We saw huge bounce rates and decided to re-design the store to make it more up-to-date. We launched several polls to understand what users don't like and what they would like to see. It worked, and now our new re-designed site performs much better.
We're planing to use polls for our next promo campaign too.
works well
I tried embedding various poll software on to my website and always had some issues, after that i decided to turn to Magento extensions. This one is working well.
Basically it does what it says. The PDF export feature is great.
Regards, Barry
Write Your Own Review
Version 1.4.0
-
February 09, 2015
– Possibility to display list of surveys on a custom Magento page (via WYSIWYG or layout.xml)
– Possibility to display specific survey on a custom Magento page
Version 0.1.0
-
December 02, 2014
– Tested with the latest Magento CE 1.9.0.1 release