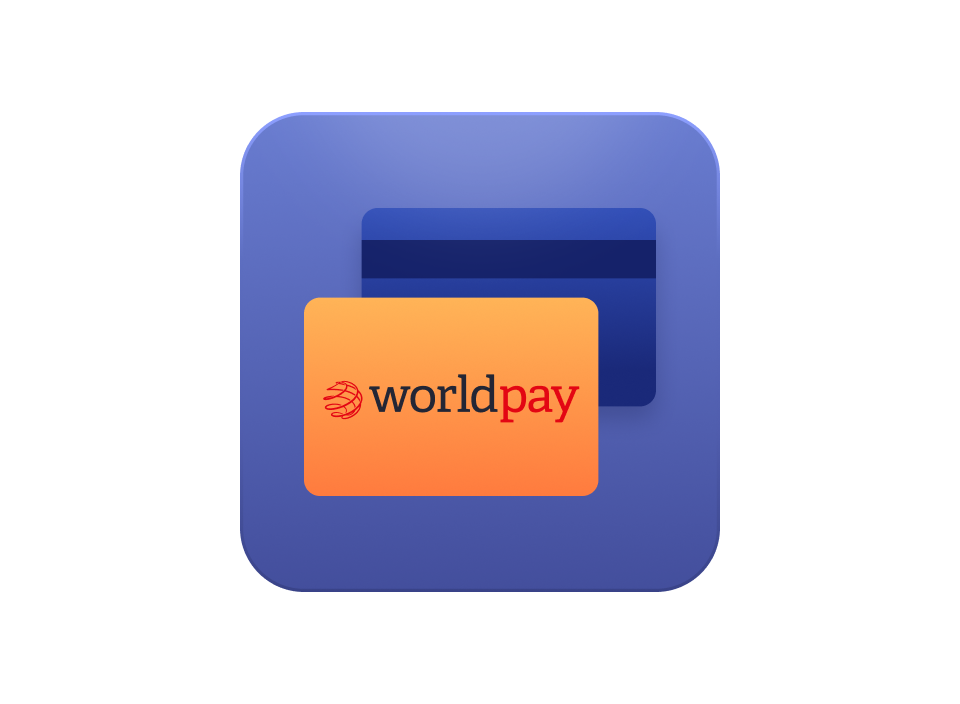 2.3.6, 2.3.6-p1, 2.4.0-p1, 2.4.1, 2.4.1-p1, 2.4.2
We check demand for this product
Want us to develop this extension? Leave your email, and we'll keep you updated on the status.
Expand customers' ability to make online payments through the Worldpay gateway and improve the experience by providing users with a wide range of payment options.
Provide several hosted payment methods
Support different types of credit cards
Ensure payment security
Enhance customer experience
→ Please, notice that the extension described on this page is not in development, and we are checking the demand. If you are interested in the release, leave your email in the form to the right of the page.
How to use Magento 2 Worldpay to boost your store?
The Worldpay Payments module is designed to provide a checkout solution for marketplaces by introducing a wide range of alternative payment methods. Worldpay allows you to track real-time order statuses, view conversion rates at any time, and create transaction reports in a couple of clicks.
Features for Magento 2 Worldpay Payment extension
Provide numerous hosted payment methods
This extension provides a big variety of hosted payment methods:
Worldpay Cards
Worldpay PayPal
Worldpay Alipay
Worldpay Giropay
Worldpay iDeal
Worldpay MisterCash
Worldpay Przelewy24
Worldpay PaySafeCard
Worldpay Postepay
Worldpay Qiwi
Worldpay Sofort
Worldpay Yandex
Restrict payment methods by shipping addresses, customer groups, store views, or product attributes with the Payment Restrictions extension →
Support different types of credit cards
Magento 2 Worldpay gateway supports the most commonly used cards, so that store customers can comfortably place orders with their preferred options:
Visa
Mastercard
Maestro
American Express
Ensure payment security
Worldpay verifies customer transactions using 3D Secure. With 3D Secure, payments are authenticated by requesting a personal code, which is usually sent to the customer's phone or email address in the form of a one-time PIN.
Allow your customers to partially cover your products with the Partial Payments extension →
Enhance customer experience
Thanks to some supported features such as Tokenization, 3D Secure, and local payment methods, you can provide users with the best customer experience.
Please leave your email in the form to the right of the page if you want us to develop this module.


4.4
See 430+ verified reviews


Are Amasty extensions compatible with all themes and extensions by other vendors?
Amasty extensions work with all plugins we issued and with most 3rd-party plugins. If you come across a Magento 2 compatibility issue with any third-party module, we'll definitely try to help you. If you face any technical issues, please create a ticket...
Will I get free support and updates?
Product updates for extensions purchased before Feb 1, 2022With the transition to product subscriptions, you will receive product updates for all extensions purchased before Feb 1, 2022 throughout the entire grace period — up to Aug 1, 2022. If you ...
Do you have the installation service?
Yes, you can use installation and configuration services that are available as the part of Pro and Premium add-ons for your product subscriptions.Please note that this installation service doesn't include uninstallation. So, if you need to completely...
Can I request a free trial?
Amasty doesn't provide any trials of Magento extensions. There's one exception: Amasty extensions are provided for testing or demo purposes to our official Platinum Partners as a part of the "access to Amasty extensions for testing purposes with Composer...
Can I test an Amasty extension on a staging site before transferring it to a live one?
Yes, you can install any Amasty extension on a test site and configure all the settings there before doing it on your live store.
Amasty offers to its Customers a thirty (30) day money-back guarantee for the Software. In case the acquired extension didn't meet your expectations, our support team is always ready to help you. Fees for support subscriptions and any services provided...
How can I receive a discount?
We are now working at a loyalty program for our customers that is supposed to bring even greater benefits in the long term. While it's not out yet, you can look through these Special Offers. New discounts and specials are added every month. To stay ...
How to update a Magento 2 Amasty extension?
To update a Magento 2 extension by manual upload:1. log in to the customer account;2. navigate to the Products tab, scroll to the packages section, and click the Download link next to the extension that should be updated;3. Important: If some extension...
If I need additional features to be added to an Amasty extension, how can I ask for it?
To leave your feature request, log in to your customer account and open the Products tab. Then, scroll down to the bottom of the page, and leave your feature request in the following form: As soon as you send your request, it is considered by our ...
Magento 2 Amasty extensions installation
Each Amasty extension package is provided with the extension files, installation & setup guides, and a license agreement. Some extensions include import files examples as well. So how to install our Magento extension? What is the plugin...
How can I prolong support?
If you have an active support service subscription, it grants you access to support services for all products purchased before Feb,1 as long as your subscription is active. Alternatively, support services are only available as the part of a product ...
Can I change the EE extension to CE for free?
Usually, no, you can't exchange modules. Please, contact our support managers and they'll consider your case individually. → Learn more about our special offers
How can I get a discount to re-purchase plugins?
Usually, we don't provide any discounts. But you can contact us, and we'll consider your case individually. → Learn more about our special offers
Do you need specific features added so you can achieve your business goals?
Drop us a line and we'll customize this extension for you!
Ratings & Reviews
Be the first to review this product
Write your own review
Please rate

Worldpay for Magento 2

from 1 to 5 stars