Navigation - the heart of any website
Customers should clearly see the path from your website entrance to the product they are looking for. If this path is not simple and obvious, customers will get lost and your store's bounce rate will increase. It's enough to use clear and modern website magento navigation to increase revenue, because user-friendly websites become favorite and are used more often.
7 great features in 1 extension
The extension covers all areas of navigation, which are essential components of any online store:
Seo layered navigation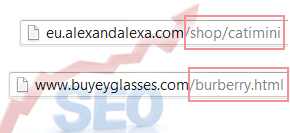 Apply SEO to your Magento store and benefit from it. Create SEO-friendly understandable and appealing URLs, build nice manufacturer landing pages with SEO-optimized descriptions and meta tags, set 'noindex', 'nofollow' parameters for navigation pages, etc.
Open full description →
Shop by brands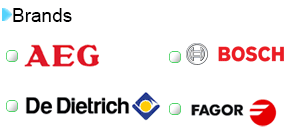 Let the customers easily find the products of the brands they are addicted to. Show brand logos in navigation, create lists of brands, use short URLs for unique brand pages, etc.
See 'shop by brand' possibilities →
Ajax Layered Navigation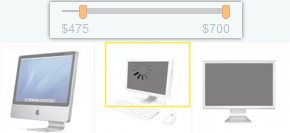 Enhance user experience with Ajax mode. Ajax-based navigation lets the category page content change without page reload. All the previously selected filter options stay saved when 'back' button is clicked.
Read more about the feature →
Layered navigation filters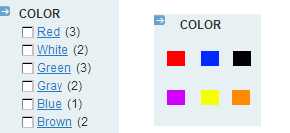 Let the customer filter products by color, price, manufacture, in fact any product attribute. Place attribute filters on any store page, display filters in vertical or horizontal navigation, together with images or labels only, use sliders, etc.
See filter examples →
Advanced categories menu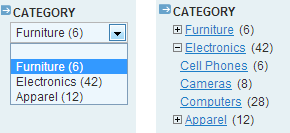 Clearly display magento category tree by choosing from various modes for category display. You can show categories in dropdown, together with subcategories or static 2-level category tree with plus/minus controls, etc, hide or move category filters, exclude any categories from layered navigation, etc.
Learn how to adjust category tree →
Price sliders and other numeric filters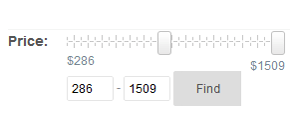 Let the visitors specify their own custom ranges with price slider, which actually can be used for any numerical attributes e.g. weight, hight, memory size, etc.
See numeric sliders real-store examples →
Layered Navigation PRO
If you think, that something is missed above, then take a look at pro-features. Tool tips for the filters, images for configurables which changes according to customer's selection, 'featured blocks', dependent attributes, etc.
See the whole description of PRO features →
Online Extension User Guide
Questions & Answers
Additional Information
| | |
| --- | --- |
| Compatibility | Magento CE 1.4.x - 1.7.x, EE 1.8.x - 1.13.x |
| Support and Updates | 120 days of free support and updates included |
| Get Support | Contact our support department |
Customer Reviews
Great support service

Review by

unkleara

There are many extensions that can do the job, but one of the more important factors to consider is support and Amasty has delivered so far. I have dealt with companies that say they offer support, but when you send them an email asking for help with their own extension they try to find ways to squeeze some extra cash for support. These guys aren't that kind of company. I sent a request for an issue with the extension and a custom theme I was using and received a response saying that I would need to wait a couple weeks until the programmer familiar with the extension/issue would be back from vacation to help. Which was understandable, but just a bit later that day I received an email from Alexander to resolve my problem. He took his time while on vacation to help me out. Definitely will prioritize you guys before others. It's good when a company keeps their word, but really nice when they go out of their way to help.

Thanks,
Ara,
Magento Connect (Posted on 3/15/13)

Quick solution

Review by

cestor

I would definitely recommend this product, both because of the quality of it (does what it says on the tin) and the superb support. I had an issue with the installation over a weekend and by Monday morning, Amasty support had used a temporary login to diagnose and fix the problem. Great service!

cestor,
Magento Connect (Posted on 3/15/13)

Helpful extension

Review by

Renaud

I used Improved Navigation for one of my client with where looking for creating menu with filter to be able to manage a big quantity of product.
I can said that, i am more than happy of this choice, the after sales service is fast and very helpful, i always get the new version on my email and the result is even better than i exempt because the team add the sep management.
Thanks again for this nice plugging

Renaud Devaliere,
Project manager (Posted on 3/15/13)

Everyone should have

Review by

Prulez

This extension is ace. It does exactly as advertised, and if something breaks on your end, or doesn't work as expected, basically anything you need support for, you receive that support. This has to be, by far, the best support I've got from a developer, because I've had numerous times where the after sales were rubbish, but this is quite the opposite.

10/10. Excellent extension, and excellent support. Sometimes it's so great that I feel like I'm their only customer. (Posted on 3/15/13)

Strong tool

Review by

wojt

This powerful solution and excellent support. It works just like I wanted - it's what I was looking for.
I recommend this extension - shop is running much better. Layered Navigation makes sense only with this extension. Good job, and thanks for your help. (I use this more than a year)

wojt,
duomo.pl (Posted on 3/15/13)

Recommended

Review by

Simon

Great and essential extension (although I can't help but feel it should be in the Magento core!)
Even better than the extension itself is the support - first class, fast and helpful. Highly recommended!

Simon Brandon,
ffwdwebsites.co.uk (Posted on 3/15/13)

Simplicity and functionality

Review by

Ian

Simply Brilliant, I've used possibly every aspect of this module. Very Very easy to install, takes a little time to configure - but thats what you get for a professionally coded product. Very advanced filtering, everything all in one . . . Brilliant!

Ian,
electrical2go.co.uk (Posted on 3/15/13)

Reliable developer

Review by

Angelica

Amasty's are the best extensions out there, that's why I keep buying them.
I have tried many extensions, from different developers, and yours are by far the most reliable, and your support also is very good.

Angelica Kolody Mammana,
lanuance.com.br (Posted on 3/15/13)

Amasty's hight level support

Review by

Flank

We purchased this extension wanting to re-display the product attributes in a unique filterable way on the category view. This extension was produced with solid, bug-free code, and packaged with incredibly helpful support from the Amasty team.

We are glad that reviews are available so we can provide an honest, transparent customer review that directly relate to the quality support we received from the Amasty team.

They come highly recommended, and we're excited to vouch for their stability in providing you the same service we speak about.

Rock on.

Flank Marketing,
flankmarketing.com (Posted on 3/15/13)

Solved all my problems

Review by

Kevin

Amasty's Improved Navigation is exactly what I needed for our site. We have many categories as well as the need to sort products by brand and model. Improved navigation gives us the ability to have these navigation options right on the homepage. This extension really helps capture the power of Magento's unlimited attributes ability. I'm extremely happy with this extension. It was easy to install and the support is excellent. All of my emails were responded to quickly and effectively. I recommend this extension to anyone who wants to try it. You won't be disappointed.

Kevin
PC-PartsExpress.com (Posted on 3/15/13)
Write Your Own Review
Version 2.2.1
-
February 8, 2013
– Ability to select store views for 'Pages' feature. This allows to use different translations, static blocks and meta tags for each store view.
– Better compatibilty with Landing Pages extension
– Fix for search on modern versions (deprecated function removed)
– Fix for page configuration when multiple values of one attribute are selected
– URLs hash in ajax mode is disabled by default (clean urls, but back button does not work)
Version 2.2.0
-
December 14, 2012
– Nice short urls for brand pages, e.g. example.com/canon.html, example.com/nike.html
– Great new category display mode - Advanced Categories. Allows to display either the whole category tree or any number of levels of category tree
– New block, in which you can display the list of a category subcategories together with thumbnails.
– Another fantastic feature - ability to display images of configurable products based on the customer selections. E.g. if a customer selects red color on in the 'color' filter, red images (if available), will be diplayed for configurable products on category pages. This feature can be utilized for all attributes, which are used for creation of configurable products.
– Dependent attributes update. Now you can show an attribute filter when any value in a different filter is selected. E.g. show 'color' filter only after one of 'size' values is selected.
– Advanced SEO feature, requires deep SEO knowledge. When there are very many attributes and their values, there's a huge number of possible attibute value combinations and pages accordingly. This may cause google not to index part of pages. You can specify a parameter for urls with multiple attribute values, which also needs to be specified in google account settings. Please be careful with this one :)
– Update for ajax mode. Attribute descriptions and images now get updated, when a new attribute option is selected.
– Improved compatibility with 3-rd party modules, which add javascript to pages.
– Enhanced UI for 'Pages' functionality.
Version 2.1.0
-
September 24, 2012
– Ability to specify meta keywords
– Ability to select categories for meta tags conditions
– Bugfix
Version 2.0.8
-
June 22, 2012
– Ability to specify custom meta tags for pages with selected attributes. For example you have a page http://example.com/cell-phones/shopby/color-black/manufacturer-htc.html on which color 'black' and brand 'htc' are selected in the navigation. Now you can specify more relevant meta tags for such pages and improve your site SEO.
– Ability to hide or move category filter - it is possible either to choose a different position for categories filter or to remove it from the navigation block.
– Ability to use attributes of 'price' type in the layered navigation, e.g. special price or any other attributes which utilize the type 'price'. The extension provides several display modes for such attributes - slider, dropdown, from-to, default.
– Custom range step for 'price' attributes. For example, if you specify 50, the ranges will be 0-50, 51-100, 101-150, etc
– Updated slider UI
– Bugfix: fix for pager and sorting blocks for home-page navigation, AJAX fix for IE7, fix for quantity sorting when quantity is hidden and more.
Version 2.0.1
-
March 28, 2012
– New SEO feature - ability to specify meta tags and canonical url for any combination of filters.
– Japanese locale. Special thanks to Hirokazu Nishi for providing the translation.
Version 2.0.0
-
March 1, 2012
– AJAX filtering on catalog, search, or home pages.
– SEO friendly urls for web-spiders and bots even if you are using AJAX mode.
– Vertical and horizontal navigation blocks, you can use one of them or split attributes between both.
– Full featured tool tips for the attributes in the navigation: use text, HTML or even images.
– Dependent filters.
– Ability to exclude some categories from the layered navigation.
– No need to add CSS manually.
– 404 for undefined options in SEO mode.
Version 1.4.6
-
December 2, 2011
– New SEO options nofollow and noindex for filter pages.
– Flexible canonical urls for category pages.
– Optional rel="nofollow" parameter for navigation links
Version 1.4.5
-
September 21, 2011
– Flexible canonical urls for shopby pages.
– Bugfix.
Version 1.4.1
-
March 11, 2011
– Ability to use CMS blocks for attribute option description.
Version 1.4.0
-
March 7, 2011
– Seo URLs. Now you can have nice-looking and search engine optimized urls like shopby/ecco.html or apparel/shopby/womens.html
– Single select for filters.
– Collapsible/Expandable filters. This feature enables you to attract customers' attention to the most important attributes and at the same time doesn't limit their choice. This makes your navigation more compact and usable.
– An option to hide price ranges and use only 'From-To' widget
– Ability to show categories together with sub-categories, to simplify customer's choice
– Ability to show static 2-level category tree with plus/minus controls, works great for stores with 1-2 level catalog.
– Now filter options can be folded and unfolded also with 'Images only' and 'Labels and Images' display types
– Compatibility with the latest version of Improved Sorting extension.
Version 1.2.8
-
February 18, 2011
Features and enhancements:
– From-To price filter
– If a customer selects a predefined price range or specifies from-to conditions, the extension still shows the price filter for customers to be able to quickly modify their choice.
– With the new From-To price filter customers can specify top or bottom margin of the price range only.
– Java Script functions have been moved from HTML to a separate file to provide clean HTML.
Fixes:
– Valid canonical url for the shopby/ page.
– Proper meta tags at the the shopby/ page.
Version 1.2.7
-
February 9, 2011
– Show attribute icons with links on category (product list) pages
– Exclude unnecessary attributes from category (product list) page navigation
Version 1.2.6
-
January 26, 2011
– Display of Category and Price options in a dropdown
Version 1.2.5
-
December 19, 2010
– Custom price ranges - now you can define ranges for price attribute (e.g. 1-50, 50-120, 120-400, etc)
Version 1.2.4
-
December 2, 2010
– Filter options can be folded and unfolded
– Fixed sorting for brands pages
– Display only "in stock" items in the layered navigation.
Version 1.2.2
-
Semtember 25, 2010
– Limit the number of featured options (brands, models, etc) and show them in random order
– Create alphabetic list blocks (alphabetic list of all brands, all models, etc.)
– Choose which attributes to display at the home page
– Use HTML in the attribute descriptions
– Attribute values in urls are sorted alphabetically, which eliminates duplicate content (crucial for SEO)
– Fixed issue with urls for cases when magento is installed in a subfolder
Version 1.2.0
-
August 17, 2010
– Improved layered navigation on the search results page
– Add navigation to any static page (not only home page)
– Display navigation at product pages
– Restyled multiple select - now with cool checkboxes
Version 1.1.0
-
May 3, 2010
– Ability to select multiple values for the same filter (search by red AND pink color instead of only red OR only pink)
– SEO friendly category urls (furniture.html instead of index.php?cat=12)
Version 1.0.1
-
March 5, 2010
– Compatibility with Magento 1.4