Google Account Login
for Magento 2
Instantly access your store backend without remembering complex passwords with Magento 2 Google Account Login. Reduce manual efforts onboarding new employees automatically and securely.
Quickly sign in to your store using Google Account
Allow one-click login for your employees
Avoid manual access administration
Easily login from mobile devices
Strengthen security with Google cross-account protection
Challenge
As a store owner, you are familiar with the numerous complex steps required in managing user access for your employees. When a new person is hired, it can take the IT department for about 30 minutes to create a new account. How to enhance the process to make it less time-consuming?
Solution
Magento 2 Google Account Login will help you and your team be quickly authenticated in the store backend using Google Accounts. No need to remember long passwords and create access control lists for each user individually. Save your time with instant access to your store admin panel.
What benefits do you get for your store
Enable seamless login experience via quick one-button authentication
Save your time and efforts avoiding manual access administration
Enhance security with a single point of access for all admin users
ENABLE QUICK AND SECURE LOGIN TO YOUR ADMIN PANEL
Instantly log in to Magento backend
Magento Google Login will help you quickly authenticate in your store backend via the same Google account you already use with Gmail, Drive, Docs, and other Google services. Just enable the module and the button "Sign in with Google" will appear in the login window.
No complex passwords to remember
With Magento Google Login extension, you don't need to keep complex passwords in mind. Log in to your Google account and the same credentials will be used for access to your store admin panel.
Smoothly onboard team members
The module provides you with the capability to conveniently onboard new employees without extra efforts from your IT department. Let all team members easily sign in to the store admin panel via their Google accounts.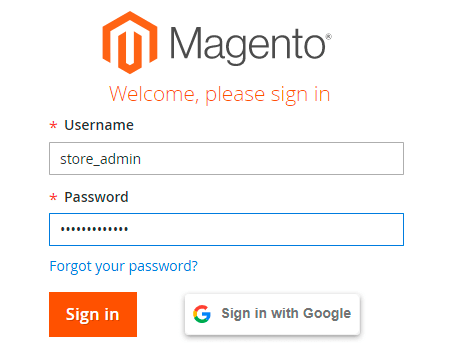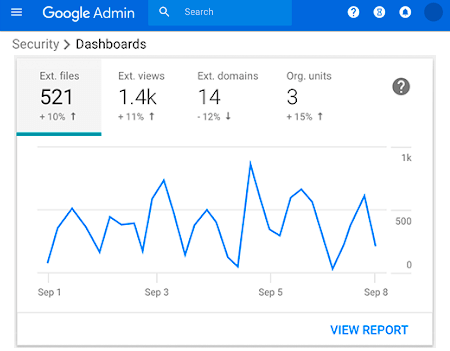 Ensure store security
When accounts are created manually, someone always knows these accounts' credentials. The login via Google removes human vulnerability from this process. Moreover, Google built-in security check helps timely detect and prevent all suspicious events.
Easily sign in from mobile
Log in to your admin panel from a smartphone or a tablet without recalling and typing lengthy passwords. With Magento Google Connect you can access your store backend in just one click from any device.
Avoid manual access administration
With Magento 2 Google Account Login extension, now it is not necessary to create a login and password for each user manually. Save your time and efforts enabling the fast one-button sign in with Google.
Add extra security level to boost data protection for your e-business.
Prevent your store from the common Internet threats like keyloggers, data sniffing and unsecured wi-fi connections using
Magento 2 Two-Factor Authentication.
Stay convinced that your Magento account is available only to your staff members.
Other Features
100% Open Source — Easy To Customize
Follows Magento Code Architecture
Separated HTML/CSS/JS
Simple installation via Composer
* The name "Magento" and the logo are the trademarks of Magento, Inc.
Be the first to review this product
Google Account Login for Magento 2
Magento 2.1, 2.2, 2.3
You can always download the recent version free of charge from your account
Installing an upgrade is easy — check now
My Downloads
This extension has no updates yet