DELIVER YOUR E-MAILS SUCCESSFULY
By default, your emails are dispatched via the mail server running on the Magento installation server. In other words, it's quite likely that your emails will either end up in spam folders or will get rejected altogether. To improve the chance of a successful email delivery, you need to use reliable SMTP servers.
Flexible settings of SMTP
Configure parameters with autofill option
Define authentication and connection parameters
Specify the address to send test emails
Control the sending of all emails
Deliver all emails of any types successfully. SMTP Email Settings handles all the emails that are sent out from your Magento store (welcome, emails, newsletter, order confirmations, invoices, etc).
12 preset SMTP providers
Configure your own custom SMTP server or use one of the following preset providers: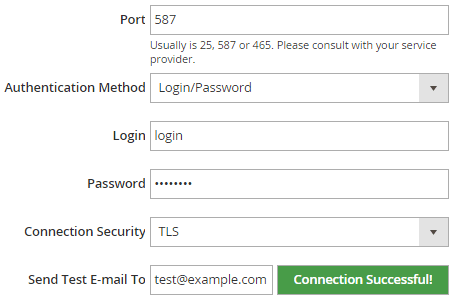 Debug mode and log of all errors
Debug mode emulates the work of Magento 2 email SMTP server without sending out any emails. If any errors occur you will see them in the log and make fixes without reconsidering all the settings. Clear the log manually or automatically after a certain period of time.
Specify settings for multiple websites and store views
If you manage multiple Magento stores from one backend, it'll be quite useful for you to specify SMTP parameters as a server address, a provider and others for each store separately.
Log all emails and view the details of every letter
The extension registers and logs all emails that are sent from your store.
You can see what, when and to whom the email was sent.
Check the current status of the email (pending, in process or failed)
Preview the frontend layout of any email.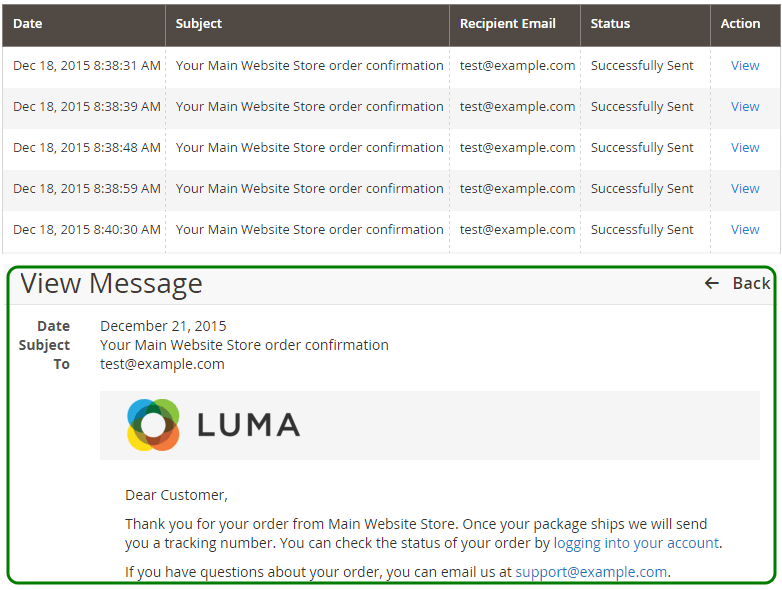 Coming soon!
Authorization via the industry-standard OAuth 2.0 protocol.
Other Features
100% Open Source — Easy To Customize
Follows Magento Code Architecture
Separated HTML/CSS/JS
Simple installation via Composer
* The name "Magento" and the logo are the trademarks of Magento, Inc.
Thanks
I've managed to make all the SMTP configurations in a shake. Besides, the preset providers are more than enough. Thanks!
I like it
I should say the module's met all my expectations. It allows for additional security and extends email marketing management possibilities a lot. Special thanks for the chance to test emails with the debug mode.
Worked straight away
Very good, worth the money. I was hesitant at first, partly because of the lack of reviews, but it is perfect. The Magento mail sending and SMTP settings just aren't up to scratch out of the box and manually overriding them is not simple. So using this instead and with Mandrill works well. Worked the very first time which I didn't expect. If you need to use SMTP, use this.
Very good module
This module works pretty well and it is very easy to install and configure. I recommend it.
Works as advertised
this extension works like a charm. straightforward installation and configuration. The debug log shows some good information if it is enabled, a sys-admin approved solution.
Write Your Own Review
Version 1.0.4
-
September 19, 2017
– Magento 2.2 compatibility improved
Version 1.0.3
-
August 30, 2017
– Magento 2.2 compatibility introduced
Version 1.0.2
-
April 12, 2017
– Compatibility improvements
Version 1.0.1
-
June 16, 2016
– Use specific store settings when creating order or sending order e-mail from the backend