Improve delivery process efficiency
Provide an individual customer approach
Auto-calculate shipping costs
Offer free shipping based on special conditions
Improve delivery process efficiency
Distribute the load on your delivery process evenly and let your customers choose the most suitable date and time using the handy schedule. Create various delivery options according to your business needs and easily manage them through the grid. You can also define and display available delivery time slots to prevent embarrassing situations with customers.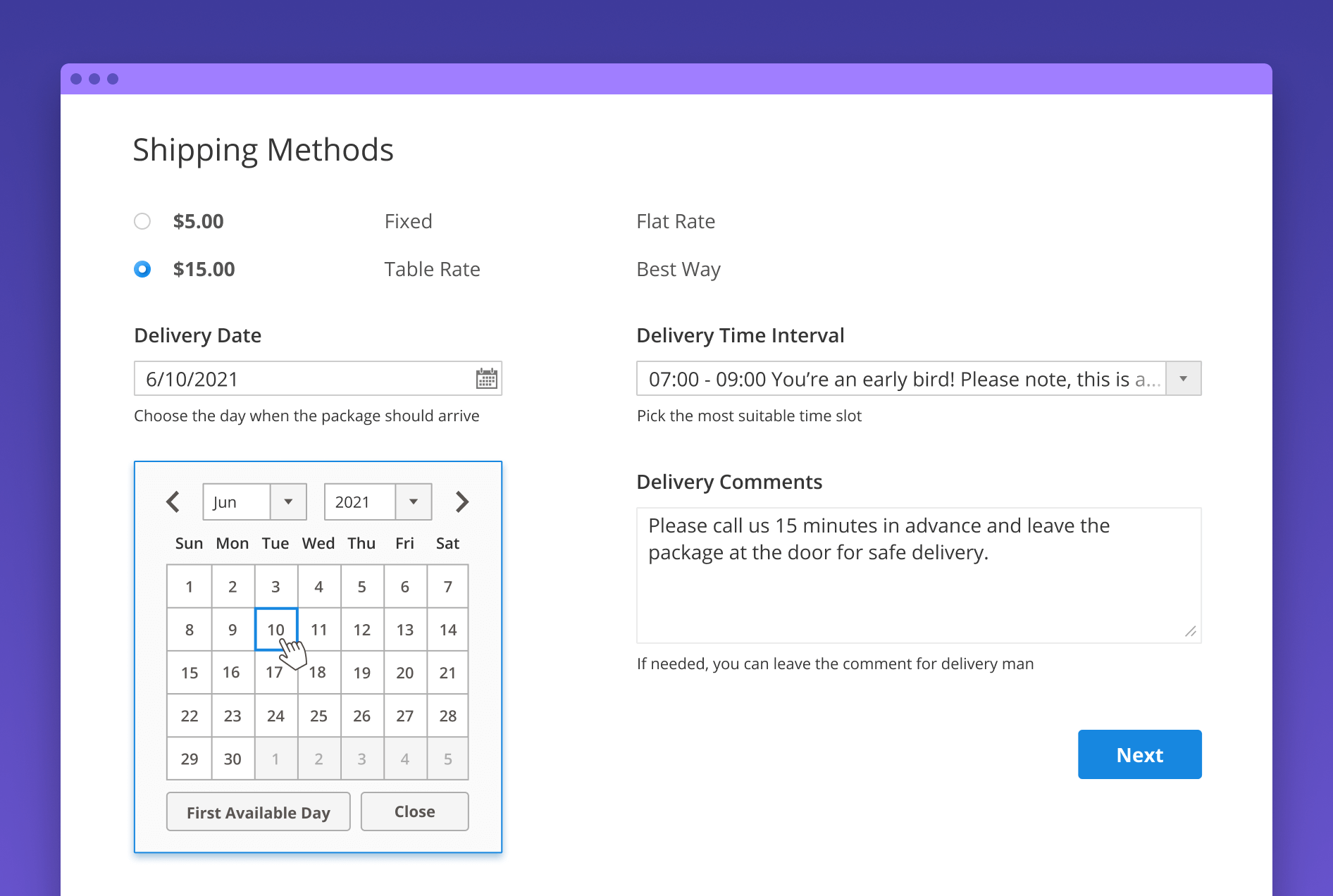 Provide an individual customer approach
Build a unique sales strategy using flexible settings for displaying payment and delivery options for specific customer groups. You can easily create an unlimited number of customer groups and define available payment and shipping methods for each of them. Moreover, you can enhance your marketing strategy by offering special privileges for certain customer groups. For example, offer the best shipping and payment options for VIP customers or engage your prospects to become registered users by providing them with special conditional terms.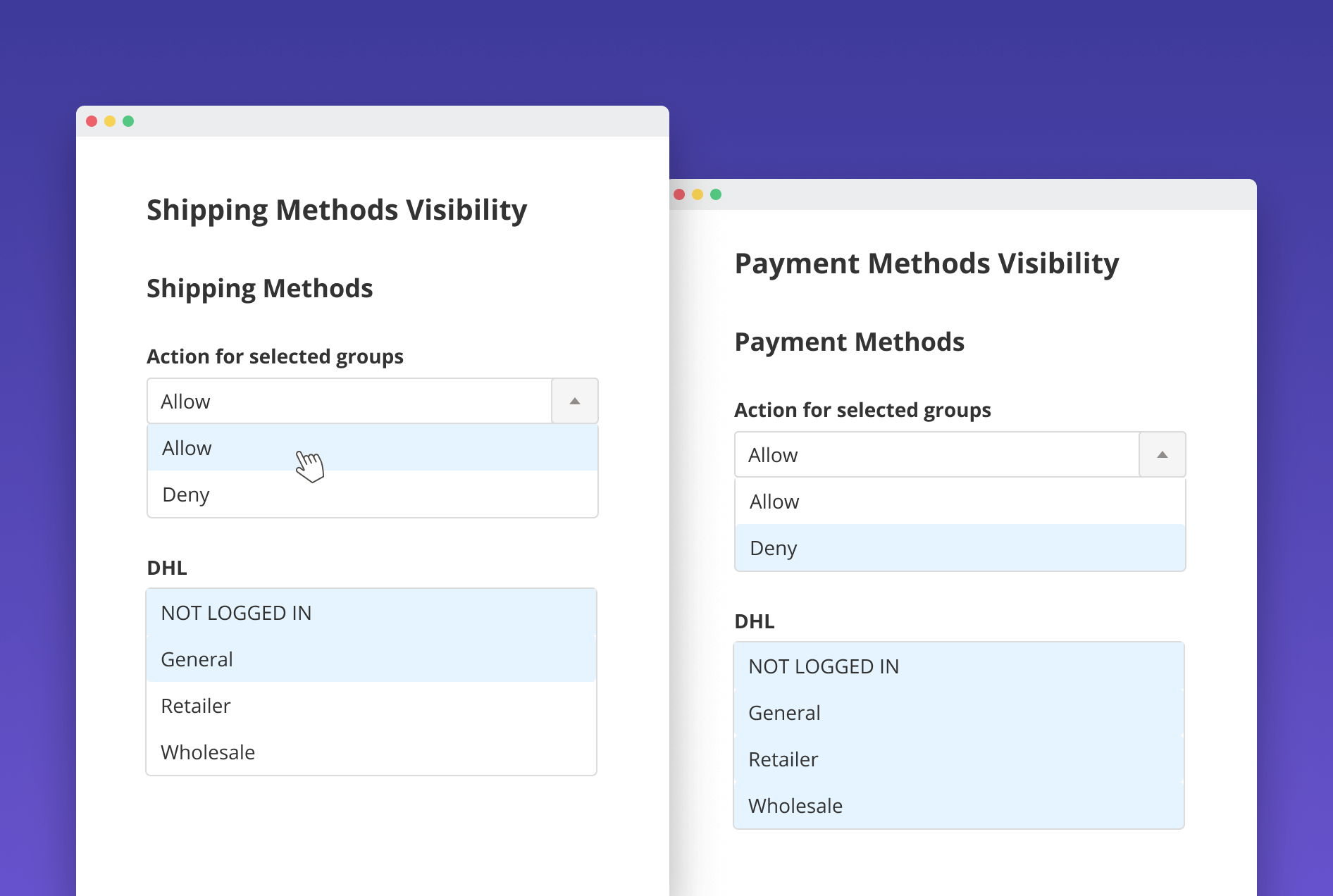 Auto-calculate shipping costs
As reported by a Convey study, 64.3% of 2.500 respondents said that the price is the most important factor of shipping. So provide your customers with the ability to calculate shipping price before checkout and increase the number of completed orders. Just place the shipping calculator as an extra tab on product tabs or add it right to the product page after the description. You can also disable the shipping calculator for products you don't ship.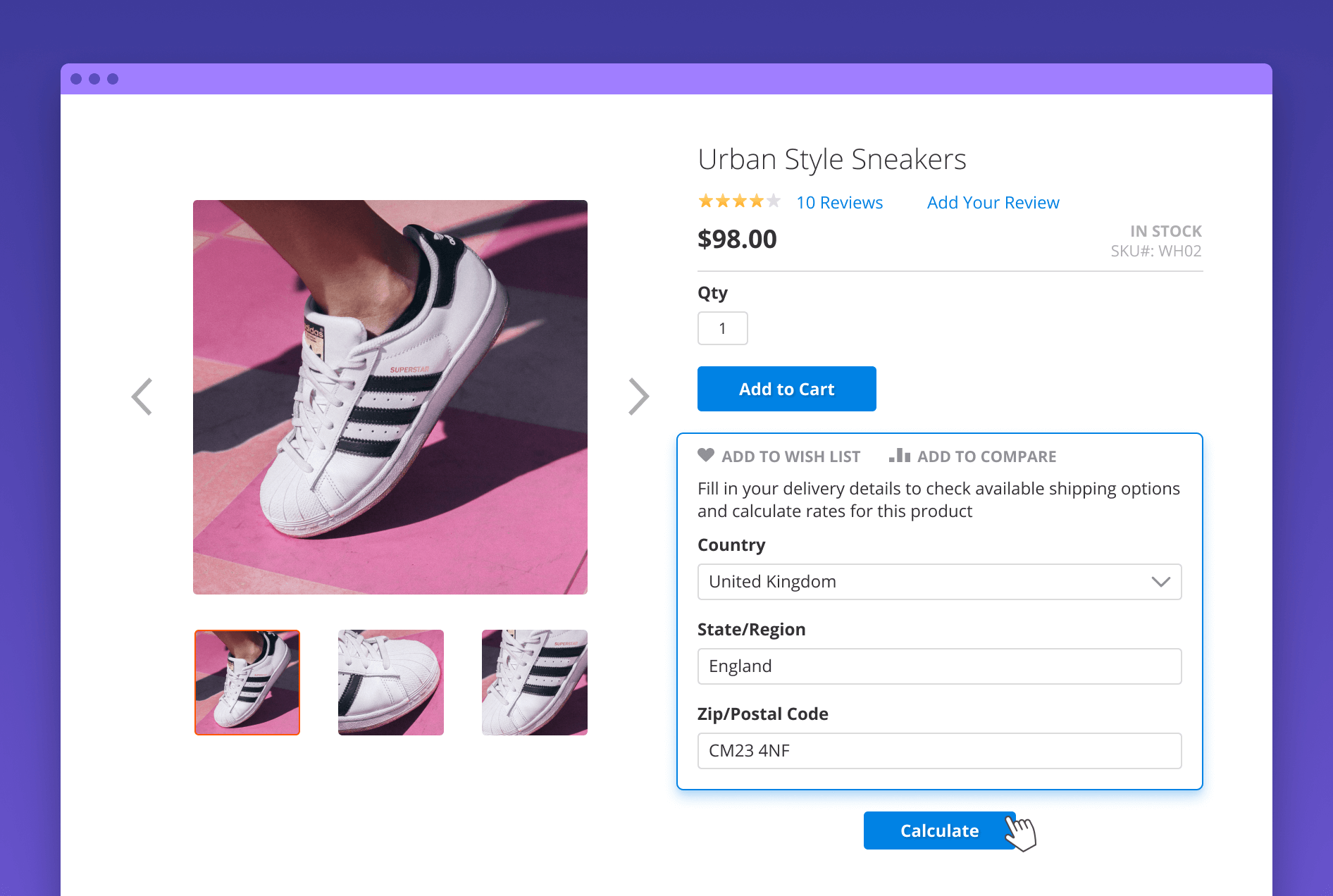 Offer free shipping based on special conditions
Use a special bar to inform customers about the amount required for the free shipping. Add the free shipping bar to any page at any place on your website and encourage customers to buy more. Set an unlimited number of free shipping bars for different customer groups. Customize bars' design as you wish with flexible settings. Use default cart goal amount for all bars or set custom amount per each of them manually through the grid.