Extended Order Grid

|

v1.10.0
Screenshots:
Note
We have a new Order Manager Toolkit module, which has all the functionality included, as well as a lot of new features to extend your order grid, improve mass order operations, etc.
Product data on the grid makes order processing more efficient
View all product information on the order grid page
In Magento handy order management instruments are the key to success in handling orders. By default, no product information is shown on the order list page, which is very inconvenient. The module allows to display all order information on the grid - product thumbnails, names, SKUs, color, etc. So now you can quickly see which products were bought without opening the order view page.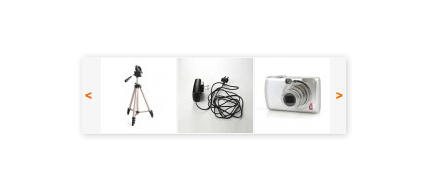 Outstanding visual presentation
The module lets you see product thumbnails on the order grid. When there are more than 3 products in an order, the thumbnails are displayed in a slider to save space. For your convenience you can display only part of the products for big orders. So orders with 20-30 or more products will not occupy the whole screen. It is possible to specify the number of products you would like to see by default for each order. Complete list of products can be seen in an AJAX-based popup window right on the order grid.
Search orders by product attributes: SKU, name, etc
Flexible order search by chosen product attributes, which helps to find relevant orders right away. You can select which product attributes to show on the order grid - SKU, name, color, size and so on. You can filter and sort orders by each of the attributes.
See product quantity on the order grid
The number of ordered items for each product is shown together with product name in the additional column, when 'name' attribute is set to be displayed on the grid.
Simplified order processing to save time
Quite often a Magento admin needs to look up which products were bought in an order and some product parameters (like SKU, cost, etc). It takes very much time to load the page of each order, especially when you have to view a lot of them. Extended Order Grid puts an end to this :)
Display total order weight in the order grid
Now you don't have to calculate total order weight. You just can add this parameter to the grid and it will be calculated automatically.
Enhanced order information display for more convenient processing
See subtotal order price in the grid
Add new column 'subtotal' to the order grid to see ordered products price before taxing.
Display shipping and billing address parts in the grid
Now more useful columns are available for adding to the order grid. You're able to display shipping and billing address parts, such as country, state, zip, city, in separate columns.
Hide orders with certain statuses
When you have a long list of orders, it can be time-consuming in your Magento get order items, which have to be processed and need your supervision. A good solution is to just hide completed or cancelled orders. You are free to exclude or include orders with any statuses - 'on hold', 'payment review', 'pending', etc. Optimize the list orders to process them conveniently.
Display shipping, payment methods and coupons
Besides detailed information about each product included into the order, shipping and payment data is extremely important. You can add columns for display of coupon code, shipping and payment methods for each order on the grid. Of course, filtering and searching by these attributes is available.
Add customer phone number to the grid
Since now you can easily add the phone number to the order grid to have all customer shipping details in one place.
Flexible settings according to your business needs
Flexible attributes management
You can select which attributes to add to the order grid. This way you can choose product attributes, which are essential for your particular business, to show only the needed information on the order list page. For instance, if you pick product name or SKU, you'll see only this product info on the order grid.
Possibility to remove default columns
If you don't need some of default Magento columns you're able to delete them from the order grid.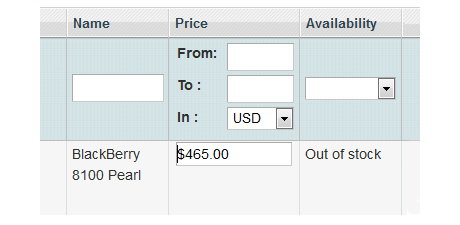 Informative order grid
The order information on the grid contains the chosen product attributes and thumbnails, so you won't need to go to the order view page to see which products were bought in an order.
Adjustable columns order and width
Now you have the opportunity to set the order of columns on your grid to manage information even more effectively. Select which attributes should go first and change the column places accordingly. To maximize the convenience of using the order grid you can change columns width.
Additional functionality:
Ability to choose max number of products per order to be displayed by default;
Possibility to enable and disable display of product thumbnails on the grid;
Fully compatible with Magento order grid export feature;
Choose orders with 'cancelled', 'closed', 'complete', etc. statuses to exclude from the grid.
Product questions

Can I filter orders by attributes in the columns added by this extension?

Is it possible to state the width of each column?

Can I change the order of the added columns on my Order Grid?

Is it possible to add custom product attributes to Magento Order Grid with this extension?
Other Features
100% Open Source — Easy To Customize
Follows Magento Code Architecture
Separated HTML/CSS/JS
W3C Validated Code
* The name "Magento" and the logo are the trademarks of Magento, Inc.
Call for price exellent support
The extention has a high level potential and flexibility.
Furthermore,there are no sufficient words to say the the very fast and professional support always fully available.
Sideweb
важнейшее
когда маджента добавит этот модуль в коробочный функционал, цены ей не будет (но этого никогда не случится). один из лучших модулей в своей категории. только дорого))
Excellent! Indispensable!
Works perfectly! Thank so much. Makes life so easy, and quick. Very well thought. One wonders how did we do before without it? Excellent.
Gotta get this!
think the value this extension and service adds to my site is exceeding. They definitely help make me feel comfortable abo ut order management and optimize the whole process. We needed to contact customer support twice. Both times we received very helpful and attentive support.
Thumbs up for Amasty!
Sanctar
Magento Connect
+1 step to usability for admin
OMG, how quick and convenient order management could be! Try it to feel the real difference!
Visual perception works good.
A manager who administers my store showed me the module. From first day we bought it, we felt like our life with Magento became much easier.
When we had some troubles, support team always responded quickly and worked on the solution really fast!
I like you, Amasty!
Thumbnails on the grid!
Great! Bought the module from Amasty, because they have thumbnails functionality on order grid!
Very good extension and support
I use extended grid order with great pleasure. This extension is the only one that allows you to display custom attributes of the products directly in the grid of orders. I also had full support from Amasty even after a long time of purchase. I recommend this extension to all those who want to improve the management of its products orders!
Thank you
First i would like to thank you for the service and extensions i purchased through Amasty. Without the Extended Product Grid our life would be much harder in Magento.

Liz Fredheim,
landreiziger.nl
Write Your Own Review
Version 1.10.0
-
August 08, 2017
– New Feature: Order Tax, Invoice Date, Invoice Id, Shipment Date and Shipment Id columns can be added to grid
– New Feature: image zoom and carousel
Version 1.9.6
-
April 03, 2017
– Notification message is now displayed with the link to configuration page, in case when no new fields added with the extension
Version 1.9.5
-
November 24, 2016
– Added new column to display shipping tracking number
Version 1.9.4
-
May 12, 2016
– Minor improvements
Version 1.9.3
-
October 27, 2015
– Admin routing patch (SUPEE-6788) compatibility
Version 1.9.2
-
July 10, 2015
– Magento 1.9.2.0 security fix
Version 1.9.1
-
June 02, 2015
– Minor improvements
Version 1.9.0
-
February 05, 2015
– New columns added: subtotal, total order weight, phone number
Version 1.7.0
-
June 16, 2014
– Now it's possible to display shipping and billing address parts (country, state, zip, city) in separate columns
Version 1.6.3
-
April 02, 2014
– Minor compatibility improvement for Enterprise version
Version 1.6.2
-
March 14, 2014
– Fix for duplicated column in export file
Version 1.5.2
-
January 31, 2014
– Compatibility improved for older Magento versions
Version 1.5.1
-
November 14, 2013
– Improved usability for managing order grid columns in the configuration
Version 1.4.2
-
October 21, 2013
– Bugfix for saving default columns
Version 1.4.1
-
October 21, 2013
– Possibility to set order for columns
– All columns configuration moved to System >> Extended Order Grid and split into 3 field sets
Version 1.3.2
-
May 03, 2013
– Duplicated JS file removed
– Actions column moved to the last position.
– Bug fix for hidden columns in Mozilla Firefox
Version 1.2.0
-
February 07, 2013
– Display of billing and shipping address on the order grid.
Version 1.1.0
-
February 01, 2013
– Display of the number of ordered items for each product.
– Ability to hide orders with certain statuses. For example, you can exclude orders with 'Canceled' status from the grid.
– Display of shipping and payment methods on the order grid.
– Display of used coupons on the order grid.
– Minor bugfix.