Order Attributes
for Magento 1
Order Attributes extension allows you to efficiently collect and use all the necessary order info by adding custom fields to checkout page. Get all the order data you need during checkout and process orders faster.
Collect enough order-related information
Improve order processing not to lose money
Grow customer satisfaction with faster order completion
Create any number of fields for checkout pages
Display the info on order grid, order pages, in emails, etc
Get enough information – complete orders without delays:
Add fields for business information, delivery date, marketing questions, etc. to checkout page
Stop calling or emailing your customers to get additional data - add more fields to checkout page and receive all the necessary information at once with advanced checkout fields manager tool. For example, you can add to your Magento order comments field to let customers leave their feedback.
Increase customer satisfaction
With the Magento 1 order notes extension you get a unique chance to customize checkout page in your Magento store and make customers happier. First, order process at your store becomes much faster. Secondly, you gather required Magento order comments and other order-related information and use it effectively, e.g. improve your customer service by collecting priceless info from Magento checkout comment field or offer the products relevant to customers' demand.
Improve usability of your store for customers and admin users:
Add attributes to order grid for more convenient order data management
Add fields to order grid to display all necessary attributes in one place and have a convenient access to the data. Sort and filter orders by the custom attributes for easy reporting.
Completely integrated with admin order creation and editing
You can fill in custom Magento order attributes when creating orders from admin panel. Edit order attributes' values after the order was placed, right from the order view page in admin panel. When an order is edited, the attributes are copied into the new order.
Attribute values can be saved for future checkouts
Why is it useful? - Registered customers will not need to enter the same information with each order, which makes Magento order preparation faster and easier.
Ability to use default values
Feel free to automatically apply default value for cases, when the Magento order comment was not filled in or if the attribute is set to be not visible on front end.
Customize admin roles even further
It is possible to separate control of permissions for editing attributes within an order. This feature comes in handy when you have many store admins to do different work. Now you can hand pick the users who would be able to edit order attributes, and restrict this possibility for others.
Possibility to use calendar for date type order attributes
With the help of calendar option admin users can quickly specify all date type attributes when creating orders in the backend.
NOTE: Protect created attribute values
Order attribute values in Magento are now restored if something went wrong when you create orders in the backend.
Attribute configuration options:
Add any number of fields of many types
You can add unlimited number of custom checkout fields. Available field types: text field, dropdown, checkboxes, dependable dropdowns, date with time, radio buttons and many others.
Now the file upload input type is available. It enables customers to upload/attach files during the checkout process on any checkout step.
Use the attributes in e-mails and PDF docs
You can add custom fields to Magento order-related emails and PDF documents (shipment emails, invoices and packing slips).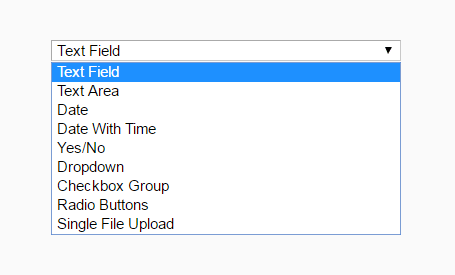 Flexible conditions for attribute display
Choose at which store views to display the fields. You can also display the attributes on order view pages both to admins and customers.
Add custom attributes to HTML print-outs
Add any order attributes you need to HTML print-out documents on the customer order confirmation page.
Display attributes based on selected shipping method
You can show additional attributes only when a specific shipping method is selected. E.g. Display a field for order comments in Magento 1 when a customer chooses self-delivery option.
Advanced extension features:
Support of Paypal Express checkout.
Magento order notes can be used in any email template which has order object (for example order confirmation email), with possibility to process them by functions.
Values of custom order attributes are available via Magento API with "sales_order.info" method. Works both via SOAP API v1 and XML-RPC.
Take a look at some more solutions for collecting order information:
Order attributes functionality is compatible with One Step Checkout extension. You can place additional fields on Magento custom checkout page, which shows all 6 standard checkout steps on one page and lets you configure them according to your requirements.
One more extension for collecting customer information is Customer Attributes extension. Place fields on registration page to know age, preferences and interests of customers, receive documents and all other information you may need.
Order Memos and Attachments module enables you to make memos, add important data (like processing or actual shipping dates) to any orders after customers or admins have created them.
There is also a compatibility with Special Promotions Pro and Loyalty Program extensions. You can use order attributes (which has either text field or text area catalog input) when setting up the conditions of extensions.
According to the statistics, the extension can cover each business need in synergy with the following solution: magento order processing.
Order Attributes Video Review
Product questions

How to get/output order attribute value via PHP code?

For this, you need to use an appropriate code line. Go on reading to copy the code.

Read the FULL answer

Is this plugin compatible with one step checkout extensions?

Usually Amasty modules have no conflicts with other 3-d party modules, but in case there will be any, just contact our support team. The module is 100% compatible with our One Step Checkout plugin.

Does this extension add attributes to existing checkout steps or to custom ones?

The Order Attributes extension adds new checkout fields to existing steps only,e.g.: business information, a delivery date, marketing questions, checkout comment, etc.

Are dependent attributes supported by the module?

Yes, Order Attributes extension supports dependent drop-downs. Conditions based on shipping method can be used as well.

Can I use created attributes in order-related emails and documents?

Yes, it's possible to add custom checkout fields to the order-related emails and PDF documents (shipment emails, invoices, and packing slips).

Can I use Order Attributes only in one store in a multi-store configuration?

Each order attribute created by our extension can be seen on one store view and hidden on another.

Can I use different order attributes in my multiple store views?

Yes, it's possible to set different add sales order attribute per different store views.

Does this Order Attributes module work with SOAP API v.2?

Unfortunately, only SOAP API v.1 is supported.

Can a created attribute be displayed on the Order Grid?

Yes, it can be displayed. To get all order attributes to be displayed on the grid you need to make changes in the 'Attribute Configuration' section. Read on to see the screenshot.
Other Features
100% Open Source — Easy To Customize
Follows Magento Code Architecture
Separated HTML/CSS/JS
Simple installation via Composer
* The name "Magento" and the logo are the trademarks of Magento, Inc.
Excellent support and great plugins!
Quality plugins! We required a bit of custom work to get this one to work on our One Step checkout, but support fixed it and got it up and running.

Thanks Amasty!

Exceptional Product
Works perfectly and brilliant support!
Great support, built in conflict fix
This checkout module conflicted with another extension used with checkout. They have a built-in fix for any common developer extensions. Their support helped out quickly and helped me get thru the setup, even though I probably should have figured it out myself.
great support.
it is a powerful extension with great support. they help me to solve the issue quickly even conflict with other extension
very good extension with even better Support
There was a small bug with another 3rd extension. Amasty is the best Magento devloper ever TRUST ME. 5 Satrs, keep it up. Thank you again amasty
Great Extension for your Checkout!
Great little extension for your checkout, has enabled us to collect extra information and pull that into our order email and PDF!
Another solid extension from Amasty
I have installed several Amasty extensions over the years, Order Attributes being the latest. As with all the other Amasty extensions I have used, this extension works as described and does not interfere with other extensions. With this and other extensions, technical support has been excellent -- usually needed to help me correct problems with non-Amasty customizations we have made. Support has been first-rate and prompt. I am gradually replacing all non-Amasty extensions with ones made by Amasty, wherever possible. As we upgrade our website from Magento 1.7 to Magento 1.9, Amasty's solid structural design makes that transition trouble-free, unlike extensions from some other providers. These professionals really know how to build software and are eager to help me get my job done.
Great support!
A great extension with even greater support! After buying this and onestepcheckout I found out that these two were not compatible. Amasty fixed this for me very quickly!
Powerful and useful extension - excellent support service
This exension is really a "must-have": easy to configure and very very useful. Moreover Amasty support service is perfect: they answer quickly and help you if some issue occur.
Powerful extension and excellent support
Very useful and powerful extension, easy to install and to use. We had a small issue because of another extension's conflict, but Amasty helped us to fix that.
Excellent extension
Amasty has the best documentation of any of the companies I've bought extensions from. Once we've got our new store up an running I'm going to go back and read the documentation for all the extensions I've bought from them to see if I've missed any features that would be useful.
Aside from allowing us to add information to the checkout process, I found that the Order Attributes extension solved another problem for me. We use a drop shipping extension that sends purchase orders to our suppliers. Sometimes we have to send special shipping instructions in the purchase order, like "Use least expensive shipping". There are a few different instructions and having to type them in each time they're needed is extra work and there's the chance of typos.
I was able to set up an order attribute that's not visible on the front end, with a drop-down list of the special instructions. Now our sales people only have to edit the attributes and pick the specific instruction and it will be added to the purchase order. (The Amasty documentation explains how to add order attributes to custom templates.)
Thanks to Amasty for providing awesome extensions and excellent support!

Great Product & great Support
This does exactly what it says - and allows for addition of customer input fields. so that you can collect specific data fro your store - really easy installation and configuration - and GREAT support - thanks!
nice extension
i recommend this extension, the quality of the support is excellent
Worthy extension
This is the third extension with such functionality that I bought during last 2 years. And I must admit that it is the best quality-price extension that I've tried. It definitely worth spent money. Recommend!
Really useful!
This is a must for any Magento project with custom fields / attributed that needs to be linked to the Magento API. Thank you for you great and fast support!
reliable
The extension works out of the box. It's nice when you don't have to contact support right after the purchase like it happens with every other module. We got it running ourselves and it works flawlessly. Configuring options takes some time at the beginning, but after that is done you can just enjoy the new tool. Developers really hit a home run there!
I love this extensioN!
You now what? I love this extension as it does exactly what I need. I had some presales questions that were promptly answered. Wow guys, you're great!
satisfied with the extension
Extension: works ok out of the box but could have been a little easier. In my opinion, the code is not as clear as it could be.
Customer support: efficient but not very fast, doesn't work on weekends.
So here is always a but. In general, I'm satisfied and would recommend this mod.
really flexible solution
This is a really flexible solution for creating and using order attributes. I needed to include 3 custom attributes into invoice and shipping pdf, the extension helped me to solve that.
flexible & works as expected
The installation instructions for this ext should be more detailed. I had to clarify some things with the help of support managers; I also picked into a code, it could be more clear, I think. Other than that the module works as described, and it's very flexible. If you need to gather additional order-related info from your customers, turn your attention to this tool.
convinient addon
We just started running the store. From the very beginning we've faced a problem: we need to collect some unusual info from our clients. There is no way to do it using the native Magento functionality. We tried to find some workaround, messed with product info and have even thought about hiring a web developer to help us out.
We learned about this module just by chance and it was a huge relief. It embodies all the necessary functions; it is quite flexible and very convenient. I strongly recommend it to all ecommerce merchants.
Good all round
The module works like a charm, I'm very happy with it. We needed some help with the installation and guys from Amasty support team were very helpful and proved to be real pros. It's nice when things are done quickly and your store becomes more customer-friendly and enriches with additional functionality.
Superb extension!
Excellent extension and support
If you need your custom options for orders, this is the way to go. Nice product and prompt support!
Totally happy with the mod
Amasty developers have undertaken the challenge to improve the default Magento order info. And they managed to do it well. This module provides an easy way to add to the order screen any special fields you need. This extension allows amazingly flexible settings, you can customize the checkout process just like it's needed. I'm convinced that any webstore would benefit from using it.
Very useful and powerful extension
This extension is really simple to install and to use: you can add any attribute on order model and you can choose on which step of the checkout process to display it. Very powerful! And most of all Amasty support is really good: they answer quickly and kindly. I surely recomend this extension.
Great extension & support
This extension is realy great for adding extra info to an order. Use it on the frontend so customers can add more info, or just in de backend for admin purposes.
After installing there was a conflict with another extension, but thanks to the great support of the people at Amasty, it was all solved within a few hours.
I always recommend Amasty extensions to my Magento clients, because of their greay support. Thanks guys!
blueglobeNL
Magento Connect

A must have
You can pretty much embed it to any customized payment module and also amasty support is great. They have a very efficient ticket support center for those developers that might need additional references. It really does its jobs as it is described. I recommend it.

jcgarcia_1,
Magento Connect
Outstanding Product and Support!
Order Status by Amasty is an outstanding product with equally great support. I am recommending this to everyone who would like to better manage the state of their orders. We have done a lot of customization and support has been great and very prompt.
This is a great extension
This is a great extension and Amasty provides good support. This extension has functionality into the Magento API, which make it a very powerful tool!
Great Extension, Great Support
As a Magento developer myself, I quickly realised from looking at the demo of this extension how much time it could save me on developing some highly specific checkout modifications. This is one of the most well-thought-out extensions I have ever used and integrates so seamlessly into the Admin that it would be easy to forget that it's not part of the Mage core. Due to having my Friday brain installed, I encountered a problem with the installation but a quick email to Amasty support and they logged in and fixed it for me in no time... Notice that I say they FIXED IT FOR ME, not TOLD ME HOW TO FIX IT. It's rare to get that level of support from anyone. If you're wondering if this extension is value for money: it is. If you're wondering if it has "X" feature, or allows you to do "Y": it does.

Hats off to Amasty for a superb extension.
Order attributes is a must have extension for every eshop!!
Order attributes is a must have extension for every eshop! It makes the procedure to add custom fields to the checkout process as easy as it gets. But, the most important of all is not that Amasty have created an extension that really works...it is that their support is second to none!
Recommended
Im using this extension and it works perfectly. All support questions were answered very quickly and Alex was very helpful to me. Would definately recommend this product and also Customer Attributes works very nicely too! Easy to install and use.

MikeM,
Magento Connect
Amazing tool for everybody
We made pretty extensive use of this extension with ease. Any questions I had were answered quickly and I've got to say the support is excellent. Orders now have a lot more detail collected up front and it's very clear in the admin what was entered by the customer.

brockman,
Magento Connect
Support service is great
Have to say, Andrew on support was fantastic today. Helped us out greatly. Brilliant extension and top notch support. Thank you guys!


Safe investment
Purchased and installed this extension. The install instructions were slightly incorrect meaning I couldn't get the module to work properly but the developer replied promptly and we got it working in the end. Does what I wanted and I would recommend it.

samstones,
Magento Connect
useful
Thanks again Amasty for yet another excellent Magento extension. Just installed it and we're really loving it. We had a small glitch after it installed, but Alex responded quickly and the issue was resolved in minutes. Much appreciated! Keep it up.

garnish,
Magento Connect
Great extension
Works as expected. Good extension. Have used other Amasty extensions and made some cusomisations - their support is very swift to help if you need them. Thanks
Just what I was looking for
The extention was easy to install and it does what it says on the box.

The support was excellent fast and useful.
Excellent value for money!

I would highly recomend to anyone and any Company.
Thank you
Amasty is Great!
I have used Amasty for several years (since Magento 1.3!) I have found the team at Amasty to be highly responsive and their extensions to be great. Highly recommended!
Great extension! And great support too
Great extension! And great support too.
I forgot to edit the .phtml files and thought the extension did not work. They changed the .phtml's for me, great service! :)
Fantastic support - above and beyond!
I have used this extension for quite a while - works perfectly! However, after upgrading my site I had a problem with the display - ages after any warranty period would have expired.
Problem? No. Fixed within 1 day by the developer.

Fantastic support - above and beyond!

Cheers Guys
Very responsive customer support from Amasty
A useful extension that is easy to configure in the admin panel. Installation might be difficult for somebody who isn't used to dealing with code but nothing too tricky.
Are you looking to add specific functionality for this extension or want to acquire a reliable development partner altogether? With custom development services by Amasty, you will receive high quality and cost-effective solutions developed by Magento professionals according to industry's best practices.
CE 1.4.x - 1.9.x, EE 1.8.x - 1.14.x
You can always download the recent version free of charge from your account
Installing an upgrade is easy — check now
My Downloads
Version 3.6.8
Last Update: Apr 18, 2019
Compatibility now the extension is compatible with PHP 7.1
Compatibility the compatibility with Internet Explorer 11 was enhanced
Improvement now filled order attributes will not vanish from the admin order page on the page reload if the payment was declined
Improvement minor code improvement
Fix the issue with the 'found X elements with non-unique id #amorderattr:' error was resolved
Improvement the stability enhancement was implemented
Fix the issue when the attached file has been overwritten with a duplicated name was resolved
Fix the checkbox field type validation was fixed
Improvement the downloadable links on the frontend can be added with the help of customization
Fix the issue with a calendar icon position was resolved
New the multi store support for the tooltips was added
Version 3.5.1
Last Update: Mar 27, 2018
Fixed an issue after creating an order in the Magento Admin
Fixed an issue with the tooltips after the extension update
New added the ability to equip each attribute with a tooltip about the data you collect when a new order is created
Version 3.4.5
Last Update: Jun 09, 2017
Avoid processing of required attributes from other stores
Better preparation of value from a textarea in PDF
Compatibility improvements
Fix for SUPEE-9767
Allows to use the text field & text area attributes in the Amasty Special Promotions Pro & Loyalty Program conditions
Minor fix for older Magento versions
Filename of uploaded file is now saved, instead of being replaced with random string
Fix for update script execution
New feature: Ability to edit order attributes on front-end
Version 3.3.9
Last Update: Oct 12, 2016
Radio buttons can be required fields now
Fixed file downloads in back-end when back-end url differs from front-end url
Fixed sort order of items in some dropdown inputs
JS optimization for `Review` checkout step
Option to display date and time in custom format
New field type: file upload. Now it's possible for customers to upload/attach files during checkout on any checkout step.
Version 3.2.3
Last Update: Oct 24, 2015
Better compatibility with One Step Checkout extension
Possibility to not display empty values of attributes in the progress sidebar during checkout
Minor adminhtml router modification
Separate control of permissions for editing attributes within an order
Added ability to show order attributes per customer groups
Version 3.1.11
Last Update: May 14, 2015
Compatibility improvements
Compatibility improvements
New element type implemented: radio buttons
Better compatibility with One Step Checkout
Possibility to add order attributes into HTML print-out of order confirmation email
Possibility to add order attributes into shipment emails
Possibility to use calendar for order attributes of date type on the order create page in the backend
Order attribute values are now restored if something went wrong when creating order in the backend
Fix for preview email template in the backend (transactional emails)
Minor fix for inserting fields into PDF documents
Full compatibility with Delivery Date extension
Correct support for non-latin characters in attribute values
Bugfix for role permissions
Great new feature - display of order attributes based on selected shipping method. E.g. you can show some additional fields when UPS method is selected. Developed in cooperation with Commercers.
Version 3.0.5
Last Update: May 22, 2013
On-click trigger of calendar for date type field.
Fix for date fields processing.
Added store view check for attributes.
Improved display of order attributes in emails.
Fix for incorrect date value when no date selected.
New can add attributes into invoice e-mails.
Fix for checkboxes.
Order attributes can be shown on shipment/invoice grid and view pages.
bug fix for observer (incorrect method call)
Order attributes can be shown on shipment/invoice grid and view pages.
New validation rule (25 characters length check).
Fixed display of line breaks for text area attribute on the order grid.
Fixed permissions for display of fields on the frontend.
Version 2.9.5
Last Update: Nov 27, 2012
Bugfix for multiple lines in PDF for text area field.
Fix for issue with 'back' button from the edit order attributes page.
Fix for error on customer orders page in the backend.
Version 2.8.2
Last Update: Nov 01, 2012
When an order is edited, the attributes are copied into the new order.
Added attribute of Yes/No type.
Fixed issue with multi-address checkout.
Incorrect field label in transactional emails.
Version 2.7.3
Last Update: Sep 27, 2012
Fix of error with filtering by attribute on the order grid.
Version 2.6.7
Last Update: Aug 31, 2012
Ability to display fields on order review step of checkout.
Speed improvement for dependent AJAX drop-downs.
Version 2.4.0
Last Update: May 07, 2012
Ability to create checkbox fields.
Bugfix for translations in emails.
Version 2.3.1
Last Update: Mar 06, 2012
Customers can see order attributes and the data they entered on order view page in customers' accounts.
Version 2.2.1
Last Update: Nov 28, 2011
Ability to automatically apply default value for cases, when the attribute field was not filled in or if the attribute is set to be not visible on front end.
Ability to include order attributes in PDF documents (invoices and packing slips).
Version 2.1.0
Last Update: Nov 03, 2011
Display of additional order fields (from billing/shipping steps) in the progress sidebar block on the onepage checkout.
New field type: date with time. With possibility to show it's values on the order grid.
Editing order attributes' values after the order was placed, right from the order view page.
Dependent dropdowns. If you have 2 dropdown fields and want the second dropdown to display values depending on what has been chosen in the first field - this is now possible.
Version 1.5.0
Last Update: Apr 07, 2011
Ability for admin to fill in custom order attributes when creating orders from admin panel.
Version 1.4.0
Last Update: Feb 21, 2011
Admin can enable saving of values of custom order attributes for next checkout. This option works for registered customers and can be set individually for each custom order attribute.
Version 1.3.0
Last Update: Jan 26, 2011
Ability to get values of custom order attributes via Magento API with "sales_order.info" method. Works both via SOAP and XML-RPC
Version 1.2.0
Last Update: Jan 21, 2011
Ability to use order attributes in any email template that has order object (for example order confirmation email), with possibility to process them by functions.
Version 1.1.1
Last Update: Jan 15, 2011
Add custom attributes to order confirmation emails that go to customers (optional).
Version 1.0.9
Last Update: Aug 29, 2010
Choose which store view(s) to display the attributes at.
Display the custom attribute values at the order grid.
Sort and filter orders by custom attributes for easy reporting.