Quick Ajax Login
for Magento 1
Let customers to log in on any store page thanks to handy login pop-up window. Provide customers with the best sign in experience using social accounts.
Use handy Magento login popups
Add Ajax social login to your store
Let clients easily recover passwords
Reduce visitors' registration time
Get more registrations
Easy way to increase customers' satisfaction
If you want to make login procedure as easy as it can be, you definitely need a comprehensive tool to maximally reduce login time and improve customers' shopping experience.
With the Magento 1 and 2 Quick AJAX login extension you will easily dress your login fields in an elegant pop-up allowing visitors get registered, sign in or recover their password in a matter of seconds. Let your customers enjoy their shopping process without being distracted by formal issues.
Significantly reduce login time
Enhance customers' shopping experience
Use social accounts to register in your store
Improve shopping process
Increase the number of registered customers
Get more conversions
Effective Magento login tool
Comprehensive Ajax social login tool enables customers to quickly sign in from any site page and continue shopping without being redirected to a login page. Therefore, due to a nice Magento pop-up login window one can easily fill in a short log in form and immediately return to making purchases. Apart from that, customers will also highly appreciate the opportunity of fast password recovery right from the login pop-up window.
Login from any page
Handy pop-up window
Quick password recovery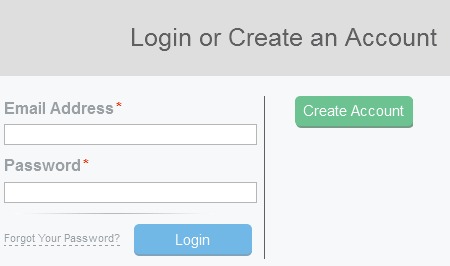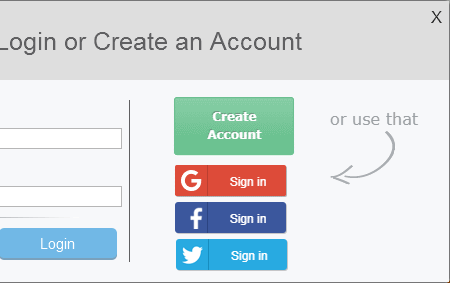 Login with social accounts
Now your customers get the chance to log in or get registered with the help of social accounts. This handy feature allows visitors to get authorized literally in one click. Just configure the appropriate settings on social networks' pages and your admin panel and place catchy social buttons on your pop-up window.
Customers can use the following social accounts:
Facebook for logging in and registration
Twitter for looging in
Google+

for logging in and registration
Fast Registration
With the user-friendly registration feature guest visitors can get authorized without visiting the registration page. All they need is just to click on the 'Create Account' button placed on the pop-up window and fill in a registration form. After the successful registration they will easily renew the shopping process.
Quick redirect option
Intuitive navigation
Great registrations booster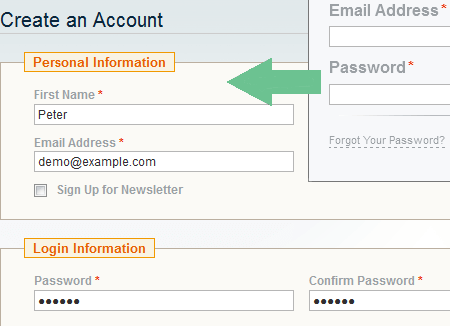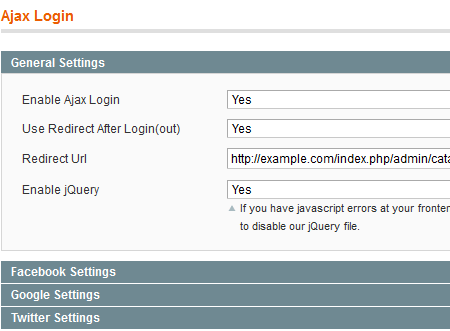 URL redirect option
With the Magento 1 Quick Login extension you can redirect customers to any page as soon as the password recovery or log in process is successfully finished. This option will help you draw customers' attention to the pages you need. And, of course, you can let visitors stay on the current page in case you don't want to interrupt their shopping process.
Redirect customers to any store page
Easily draw visitors' attention to particular pages
Let customers stay on the current page
Enhanced shopping experience
Due to it's great flexibility and clear navigation this Ajax login magento tool will become indispensable for all online merchants who want dramatically raise clients' satisfaction and increase conversion rate. By allowing customers browse online store without being bothered with annoying redirect after logging in/out you destroy unnecessary barriers on the customers' way to purchase and make the whole shopping process pleasant and easy.
Ajust module to personal needs
Take advantage of easy navigation
Increase the number registered customers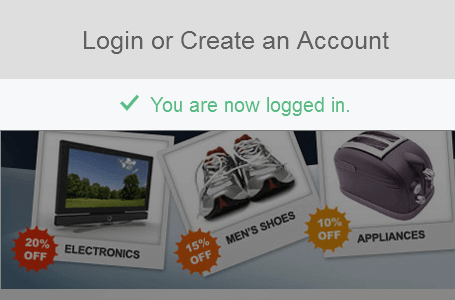 More Amasty extensions powered by AJAX
AJAX Scroll will change the way customers browse your catalogs making them more user-friendly. Content is loaded on request and there is also a nice-looking "Back to top" button.
AJAX Image Uploader enables you upload multiple images fast and easy with drag-and-drop functionality. There's a lot of boring work in Magento, make that one enjoyable.
AJAX Shopping Cart lets customers rapidly add products to cart with no useless page reloads. After adding a product to cart, users will get two options: Continue Shopping and View Cart.
Searching for Magento 2 solution? Check our AJAX Login for Magento 2 extension page.
Other Features
100% Open Source — Easy To Customize
Follows Magento Code Architecture
Separated HTML/CSS/JS
Simple installation via Composer
* The name "Magento" and the logo are the trademarks of Magento, Inc.
It helped to improve usability for customers
Indus Valley, Owner
I've been using Ajax Social Login for 3 months. It helped to improve usability for customers and easy to use. Support Team answered me in 2-3 days but they were very helpful.I would recommend it to all website owners that use the medium to sell their product. Making the process as easy as possible for the customer is the main objective and this extension definitely achieves that. In addition the support team at Amasty is fantastic.
Amasty answer
Apr 20, 2020
Natalya Chekanina
/ Head of Sales Team
Hi Herman! I am happy to hear that you're satisfied with the level of support provided, as our team always does their best to assist our customers. We would be happy to see you in our Amasty Store again!
Needed little fixing
The extension had some a few minor issues so i needed to contact Amasty support. Everything was fixed quickly and now the extension works seamlessly.
best extensions and support
Whenever I need an extension for my magento shop I always go straight to Amasty to buy it. Their support has been saved me time and time again. Strongly recommend their extensions.
The mod helped us get more registrations
I have a loyalty program for registered users but I'm always struggling to get more registrations. I studied a lot of info on that and the reason I chose that extension is social login support. I actually don't care whether people login with AJAX or not, I just need to give more options of creating accounts via social profiles as today everyone has at least one.
Adding this functionality was like an experiment for us, the goal was to get more registrations, and we managed to achieve it thanks to the mod.
Seems to be OK
Nice extention, works well on all devices which was important for us because we have a lot of mob ile users. It's the third extention I have tried and previous bring troubles. We also needed a Remember Me checkbox but added it myself, but I think it needs to be in the extention as well. Our developer said the code is very good.
delonik,
Magento Connect
Thank you so much!
Once again we have to say we are very satisfied, especially with social login option! Along with popup window it really greatly simplifies the registration process for new users. I would absolutely recommend social login to any merchant who wants to build up a network of users.
Good extension
Thanks, Amasty! The extension and support are impressive as usual.
Great extension but there's room for improvement
I bought that extension about a month ago, installation went smooth. The number of registrations has increased and I'm happy! Thanks, Amasty. But one suggestion for you: it'd be great to have a "Remember me" field on the login pop-up.
Are you looking to add specific functionality for this extension or want to acquire a reliable development partner altogether? With custom development services by Amasty, you will receive high quality and cost-effective solutions developed by Magento professionals according to industry's best practices.
CE 1.4.x - 1.9.x, EE 1.8.x - 1.14.x
You can always download the recent version free of charge from your account
Installing an upgrade is easy — check now
My Downloads
Version 1.0.22
Last Update: Apr 22, 2019
Improvement the Login buttons design was enhanced for better user experience and higher conversion rates
Improvement javascript jQuery library was updated
Improvement the Google logo was updated
Improvement configuration settings were enhanced
Fix the issue with the 'Forgot Your Password' link not working was resolved
New information section was added. Now, you can see the version of installed extension, available updates, the user guide link, conflicts and other useful information right on the module configuration page
Improvement the configuration page was enhanced
Improvement password field type was updated
Fix the issue with facebook login was resolved
Fix the issue with wrong data in account was resolved
Improvement better compatibility with custom themes was added
Fixed the issue with content request
New added the detailed directions for the Google, FB and Twitter configuration settings in backend
Fixed an issue with the logged in user verification
Fixed the login issue when using Twitter
Fix for different response types.
Issues with Twitter response are fixed.
Ability to login with Twitter
Improvements for Facebook authorization
Better compatibility with custom themes