Clear your order grid from unwanted orders
Take your orders grid over total control by enriching default Magento functionality with advanced options. With the Order Archive Magento 2 extension store administrators will be able to delete or archive outdated orders, thus keeping only relevant order data at hand. Easily fine tune order archive process to your requirements and manage all archived orders in a special grid. Apart from that, you can permanently delete unnecessary orders together with all order related data (shipments, invoices, credit memos etc.)
Bring order processing to a new level
Permanently delete orders
The module enables you to safely delete any Magento orders. Remove single or multiple orders with all related documents. Please note, that the 'Delete Permanently" action can not be reversed. That's why we recommend making a backup before deleting orders.
Archive orders
Archive any orders in accordance with your custom schedule and display them on a separate page. This way you'll clear your orders grid from redundant information and at the same time keep all archived orders at hand.
Fine tune order archive process
Set up archive frequency
Flexible settings let you choose among 5 predefined types of an archive frequency to use the one that works better for your store.
Set the number of days before orders get archived
Set the time period in days after which orders should be automatically archived and moved to the Order Archive grid. For example, you can start archiving orders older than 30 or 365 days depending on your specific needs.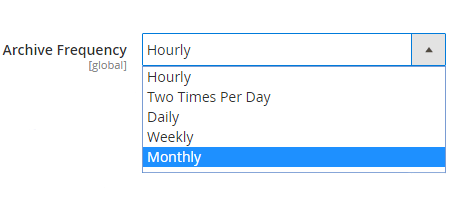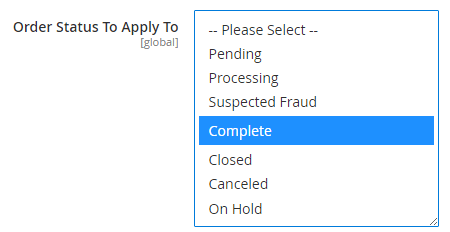 Specify order statuses
With the tool you can accurately filter orders for archive by their statuses. Specify one or multiple statuses to place all orders with these statuses to archive.
Force cron job
If you need to get orders archived at any specific time, you can manually force cron job actions. After the order archiving process is complete all archived orders will be shown in the Order Archive grid.
Advanced Options
Hide archived orders on the frontend
Due to the extension you can clear not only your admin panel, but customer accounts as well. Use this feature to remove information about old orders on the frontend to let customers see only relevant orders info.
Restore orders from archive
You can remove any orders from archive if necessary. The module lets you restore orders either one by one or in bulk using the 'Mass Actions' option on the grid.
Notify store admins about each archive run
To keep track of all archived orders enable email notifications for admin users. Therefore, each time when a scheduled or out-of-schedule archive process is finished, store managers will be immediately informed.
Use API to manage order archive
Manage your order archive outside the admin panel using API. You can move existing orders to the archive, return archived orders to the order grid, and completely remove orders from the database.
Other Features
100% Open Source — Easy To Customize
Follows Magento Code Architecture
Separated HTML/CSS/JS
Simple installation via Composer
* The name "Magento" and the logo are the trademarks of Magento, Inc.
Version 1.1.3
-
December 26, 2017
– Fixed an issue with the exception when the table prefix is not empty
Version 1.1.2
-
December 19, 2017
– Fixed an issue with file export into CSV
– Fixed an issue with the exception after deleting an order
Version 1.1.1
-
November 03, 2017
– Fixed issue with mass action "Delete permanently".
Version 1.1.0
-
October 16, 2017
– New feature: API support is added;
– Magento 2.2 compatibility is tested and confirmed;
– Compatibility with Custom Order Attributes is added.
Version 1.0.2
-
September 28, 2017
– Minor changes.