Product Option Templates
for Magento 2
Boost revenue by offering buyers extra products and services on the original product pages. Quickly assign option templates to large groups of goods via mass action, easily configure display of the custom options you offer by using swatches and dependencies.
Display custom options as text, color and image swatches
Quickly assign templates to many products in bulk
Manage variants display with flexible option dependencies
Duplicate product variations to quickly create new templates
Conveniently manage all option patterns from the grid
Challenge
Today's customers expect to see all possible product alternatives (e.g. available colors, size, material, etc.) before making a purchasing decision. The best way to meet their demands is to add various options to your goods. The default Magento functionality makes the process challenging, since it requires to add variants manually for each item, which is extremely time-wasting.
Solution
Magento 2 Custom Options extension is designed to offer extra product customizations and services right on the product pages. Provide buyers with a wide choice of advanced product options for Magento 2: add materials info, related items and services, price variations, etc. Easily configure smart selection dependencies. Save time by assigning custom templates to many items at a time via mass action.
What benefits do you get for your store
Streamline customers' shopping experience by presenting extra item variations
Avoid extra manual work by applying mass-assigning templates to your goods
Manage options' display creating smart dependencies
GROW REVENUE WITH PERSONALIZED CUSTOMER EXPERIENCE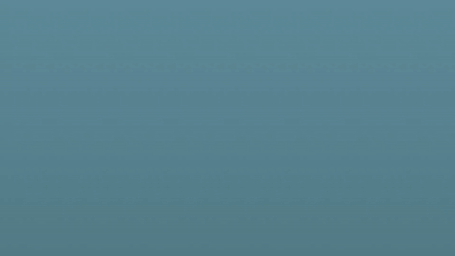 How to increase the average check with custom options
Don't waste time creating separate pages for multiple small accompanying items to your products (e. g., color customization settings, gift wrap, extended warranty, exclusive delivery opportunities, spare parts). With Magento 2 Custom Option extension, you can easily add various related items and services to items as extra alternatives on the same product page.
How to create engaging Magento 2 shopping scenarios with dependent custom options
Choose whether and when to display certain extra selling customizations for your users. This extension allows to flexibly configure smart dependencies among the variations using the 'OR'-type operator. Thus you can make some child suboptions to be displayed only if certain parent options were selected by a customer.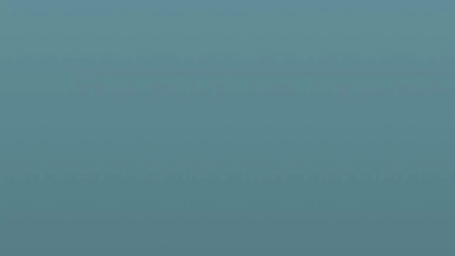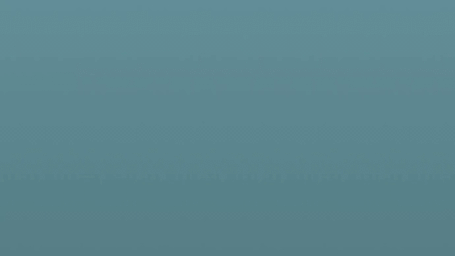 How to provide extra offerings to specific customer segments
Configure the 'AND'-type of option dependency to make a certain configuration visible only to those shoppers who have picked the other two or more specific customizations together. Using this rule, you can encourage сustomers to consider one more expensive option if they already have picked two other expensive alternatives together (e.g., feel free to promote an extended warranty for those who have already picked a set of expensive customizations).
ENGAGE SHOPPERS WITH CATCHY ALTERNATIVES
Offer a wider range of color choices for your offers
Make user experience more intuitive with image swatches
Customize text color and size to highlight your options
Describe options with the text where images are irrelevant
Manage Magento 2 custom options via advanced templates
This extension is not only about enhancing customer experience and customizing display, but also it is about how smoothly all these configurations can be done and then managed.
Quickly assign templates to products in bulk
Edit options for many items simultaneously
Use any input type for your alternatives
Duplicate options to adjust templates
Manage templates from the grid
Quickly assign patterns via mass actions
Save time by assigning custom schemes to many products just in a few clicks. Simply use filters to specify product groups you want to apply the templates to, then select any template and assign it to all the filtered items via mass actions. After editing this pattern, all changes will be applied to all the products this pattern was assigned to.
Edit configurations for many products simultaneously
A store admin can easily edit any pattern, even after it was already applied to multiple goods at your store. Add or remove variants, change their names, input types, and etc. All the updated variants will be immediately changed for the goods, for which the template was applied.
Choose from the full list of input types
Magento 2 Custom Options extension provides you with the capability to smoothly create custom alternatives using various input types. You may choose such field types as text area, drop-down, multi-select, checkboxes, radio buttons, images, etc.
Duplicate options to quickly fine-tune templates
This feature becomes super-helpful in case you have many similar options to display or if you want to create a complicated dependency rule. Just click once to duplicate an already existing customization template, make minor changes to it and go!
Conveniently manage templates from the grid
With this extension, you can monitor all the existing Magento Option Templates on a handy grid. View each template status and the number of items for which it is applied. Delete any of the arrangements if needed, and it will be automatically removed from all the products. Quickly create new and edit specific templates right from this grid.

How to enable sorting by price in Magento 2?
The navigation in the store should be such that it is easy for the buyer to find the desired offer. Sorting products by price in Magento 2 is one way to improve the customer experience. You can use the Improved Sorting extension to enable this function.
Choose the solution most suitable for your business needs
We are expanding our catalog with products from our partners to provide you with more options. Explore the features of each solution and choose the one that best suits your needs.
Key Features

Product Option Templates

By Amasty

Advanced Product Options Suite Extension

By MageWorx

Create product option templates
Assign option templates to products
Assign option templates via mass action from the grid
Multiple options types
Color, text, and image swatches
OR/AND Options dependencies
Image replace/overlay options
Visibility per store view
Font size/color
SKU Policy options
Duplicate product options
Custom pricing options
Advanced pricing
Option Inventory Report
Option list type
Option Weight/Cost
Qty Multiplier
Option Link/Option by URL
Dynamic Options
Option templates migration

$199

add to cart

$299

add to cart
Product questions

Can I use Color Swatches extension with custom options for product?

The Magento 2 Custom Options Swatches takes into account custom options' when it calculates product's final price. Check the full answer to see the final price calculation model.

Read the FULL answer
Other Features
100% Open Source — Easy To Customize
Follows Magento Code Architecture
Separated HTML/CSS/JS
Simple installation via Composer
* The name "Magento" and the logo are the trademarks of Magento, Inc.
excellent code quality
I like the way Amasty develop their plugins. They always write clear code that I can easily customize without any issues with any of other extensions installed on my store. The support is also very interested in helping their clients.
Amasty answer
Mar 04, 2020
Natalya Chekanina
/ Head of Sales Team
Hi, Harsh! Thank you for choosing Amasty Product Option Templates for Magento 2. We are glad that you appreciate it's quality. We would be happy to see you in our store again!
too long settings
Owner
The extension is fine, but it took a long time to create all the needed product options for each item in stock. Moreover, it is really a problem and annoying that you can't create or edit templates on the separate grid. I hope to see missing features in the nearest updates, that's the reason I don't refund it.
Amasty answer
Feb 19, 2020
Natalya Chekanina
/ Head of Sales Team
Hi Mike! Thank you for your review. The mentioned functionality should be realized soon. Please check the updates in our Change Log box in the extension's description. You can always download the recent version free of charge from your account.
Are you looking to add specific functionality for this extension or want to acquire a reliable development partner altogether? With custom development services by Amasty, you will receive high quality and cost-effective solutions developed by Magento professionals according to industry's best practices.
2.3.6, 2.3.6-p1, 2.4.0-p1, 2.4.1, 2.4.1-p1, 2.4.2
You can always download the recent version free of charge from your account
Installing an upgrade is easy — check now
My Downloads
Version 1.4.4
Last Update: Dec 30, 2020
Fix we resolved issue with Mass Assign Templates on Magento Enterprise edition
Fix we resolved issue with applying Font Size and Font Color to date options
Improvement MFTF tests were moved to additional packages particular for Magento 2.3.5+ and Magento 2.4.0+
Compatibility now the extension is compatible with Magento 2.4
Compatibility we enhanced the compatibility with Amasty Extended Product Grid with Editor
Fix we corrected the list of available options displayed in dependency tab upon template editing
Fix we resolved issue related to creating order process from admin
Improvment we covered dependency functionality of the extension with MFTF
New now it's possible to duplicate the option with all values and dependencies
Improvement we enhanced the UX of dependency functionality to make it more convenient to use and intuitively understandable
Version 1.3.1
Last Update: Mar 23, 2020
Compatibility compatibility with Magento Enterprise version was improved
New now it's possible to create and edit templates right from the Template List grid
New GraphQL read compatibility was added
Version 1.2.0
Last Update: Mar 13, 2020
New now you can custom stylize options in templates: specify font colors and sizes, add swatches to selectable options
Version 1.1.1
Last Update: Mar 03, 2020
Fix issue with showing option values after module upgrade was resolved
New we added the functionality of configuring dependencies between template's options
Fix we resolved the issue with manual products' adding under Configurations tab on product edit page