Why do you need rich snippets?
Much faster website indexation
Enhanced visibility in organic search
Higher rankings in search results
Increased CTR (Click-through rate)
Massive targeted traffic
Lower bounce rate

How rich snippets work
Rich snippets for Magento 2 are a type of structured data that help search engines to better 'understand' information placed on your store pages and show additional details in organic search. Therefore, by displaying more information about your organization, products or services you will accurately segment potential customers and draw only relevant traffic to your website.
Take advantage of the most useful rich snippets types
Rich snippets - Breadcrumbs
Show navigation path. Clear navigation makes any online store much more user-friendly and helps Google to better understand website content. The tool enables you to include breadcrumbs in Magento 2 rich snippets to accurately show the page's position in the site hierarchy.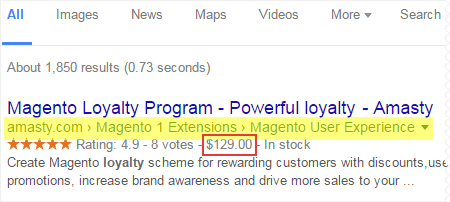 Rich snippets - Category
Show average products rating + min starting price. Let customers see the average products ratings and the cheapest starting prices to help them learn more about your pricing policy and items' quality even without opening your store pages.
Reach snippets - Organizations
Show store URL + name + logo. With 'organizations' Magento 2 rich snippet type you will easily raise your brand awareness and stand out in search results. Due to flexible extension settings you can specify the necessary logo URL to display it in SERP. Besides, keeping in mind that Google displays logos only for highly reliable websites, customers will definitely trust your company more.
NOTE
To test your website structured data like rich snippets or breadcrumbs please click here.
Advanced options
Google Image Search Markup
Google Image Search has recently launched a new tool to help users found what they need even more easily. Searching with badges is more convenient and significantly saves time.
As a merchant, if you want your products to be more reachable in the search results, use a detailed markup. The good news is the Rich Snippets extension can lend you a hand: this option is set up by default.
Search input box
Due to Magento 2 rich snippets extension you can display a handy search box right in Google search results. Make product search process maximally convenient by letting customers look for necessary items directly from Google.
Note: Google uses multiple parameters to determine the search box display such as on-site information and various types of navigational queries. Therefore, only Google decides which websites will be able to display a search box.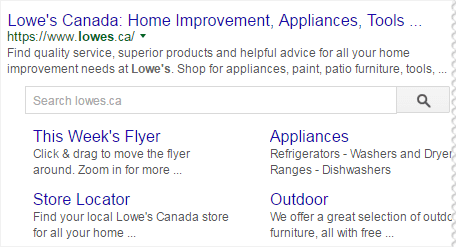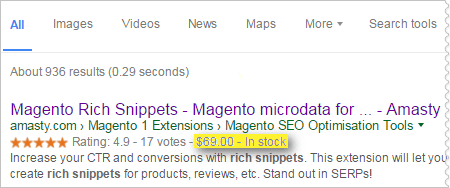 Stock availability & New Condition tags
The Magento 2 microdata module adds availability tag to product rich snippets making them even more informative. Now your customers will see whether the product they need is in stock (and whether it has a new condition) even without visiting your site and make a click decision much faster.
Display site name in search results
Specify any custom store name to display it in search results instead of a full site link. Make your google rich snippets for Magento 2 look accurate and clear to help customers easily focus on the information they need.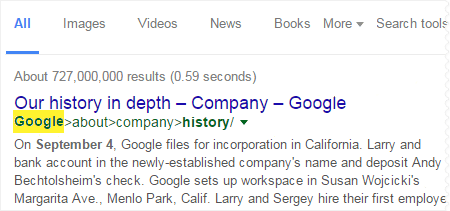 Other Features
100% Open Source — Easy To Customize
Follows Magento Code Architecture
Separated HTML/CSS/JS
Simple installation via Composer
* The name "Magento" and the logo are the trademarks of Magento, Inc.
happy user
This extension is very useful and does exactly as described. We are happy with the purchase.
must have SEO tool
I've generated rich snippets with company name and logo, showed rating stars and price as well as added the breadcrumbs. Nice tool to improve the search engine rankings. Thanks a lot!

good
The team was very supportive explaining why we didn't have our snippets shown right away. Other than that, the extension is pretty easy and intuitive.
Write Your Own Review
Version 1.1.3
-
March 19, 2018
– Fixed an issue with image's meta data and watermarks usage
Version 1.1.2
-
December 21, 2017
– Fixed an issue with the DataObject Plugin
Version 1.1.1
-
October 26, 2017
– Minor fixes
Version 1.1.0
-
October 13, 2017
– Added new option to display an item condition
– Added new option to display the configurable product as a list of simple products offer
– Added new option to show the grouped products as a list of associated products offer
– Fixed an issue with the company name and reviews in the metadata
Version 1.0.2
-
June 23, 2017
– Show description and price included tax
Version 1.0.1
-
May 11, 2016
– Price formatting according to Google guidelines