Google Rich Snippets
for Magento 2
Improve your search engine rankings with easy-to-set up Google rich snippets. Highlight necessary information in search results to increase your website visibility and draw highly targeted traffic to your store.
Enable breadcrumbs for rich snippets
Generate rich snippets with organization name and logo
Display search input box for a home page in search results
Show average products rating and starting price data for category pages
Add products availability and condition tag to rich snippets

Why do you need rich snippets?
Much faster website indexation
Enhanced visibility in organic search
Higher rankings in search results
Increased CTR (Click-through rate)
Massive targeted traffic
Lower bounce rate
How rich snippets work
Rich snippets for Magento 2 are a type of structured data that help Google and other search engines to better 'understand' information placed on your store pages and show additional details in organic search.

Therefore, by displaying more information about your organization, products or services you will accurately segment potential customers and draw only relevant traffic to your website by showing:
Prices and stock statuses
Rating and reviews
Social profiles
URL, company name, and logo
Navigation path
Search input box for a Home page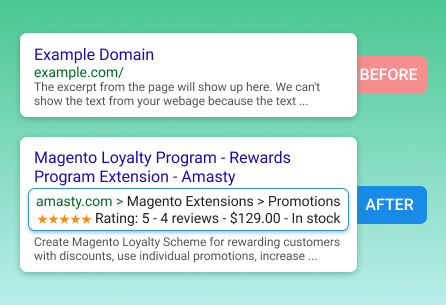 Take advantage of the most useful rich snippets types
Magento Rich snippets - Breadcrumbs
Show navigation path. Clear navigation makes any online store much more user-friendly and helps Google to better understand website content. The tool enables you to include breadcrumbs in Magento 2 Google rich snippets to accurately show the page's position in the site hierarchy.
Note: that enabling Product Rich Data activate the price display in the rich snippets. Give notice on pricing to your customers right in the search results.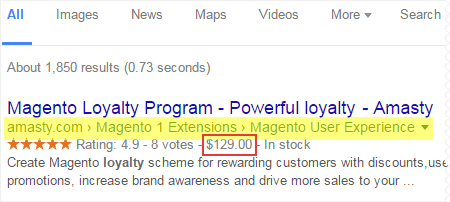 Rich snippets - Category
Show average products rating + min starting price. Let customers see the average products ratings and the cheapest starting prices to help them learn more about your pricing policy and items' quality even without opening your store pages.
Reach snippets - Organizations
Show store URL + logo + extended merchant info. With organizations Magento 2 rich snippet type, you will easily raise your brand awareness and stand out in search results. Due to flexible extension settings you can specify the necessary logo URL to display it in SERP. Furthermore, extend your business information by adding an address, and phone numbers of sales representatives, tech support, or customer service.
Reach snippets - Social Profiles
Add icons with you social media profiles to the rich snippets to be available for your customers from the search results page.
NOTE
To test rich snippets and breadcrumbs, please check the example our structured data on Magento 2 product page in combination with Google Structured Data Testing
tool
.
Advanced options
Image Search Schema Markup in Magento 2
Google Image Search has recently launched a new tool to help users found what they need even more easily. Searching with badges is more convenient and significantly saves time.
As a merchant, if you want your products to be more reachable in the search results, use a detailed markup. The good news is the Rich Snippets extension can lend you a hand: this option is set up by default.
Search input box
Due to Magento 2 rich snippets extension you can display a handy search box right in Google search results. Make product search process maximally convenient by letting customers look for necessary items directly from Google.
Note: Google uses multiple parameters to determine the search box display such as on-site information and various types of navigational queries. Therefore, only Google decides which websites will be able to display a search box.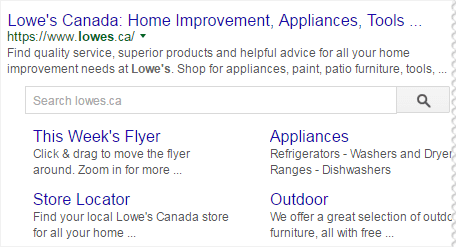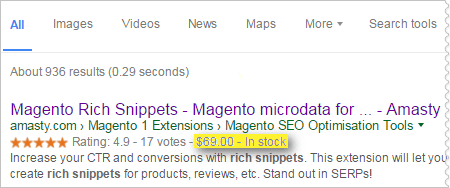 Stock availability & New Condition tags
The Magento 2 module adds availability tag to product rich snippets making them even more informative. Now your customers will see whether the product they need is in stock (and whether it has a new condition) even without visiting your site and make a click decision much faster.
Display site name in search results
Specify any custom store name to display it in search results instead of a full site link. Make your google rich snippets for Magento 2 look accurate and clear to help customers easily focus on the information they need.
Brand and Manufacturer tags
Also, you can specify any custom product attribute for Brand and Manufacturer marker. Thus you can display relevant information about the Magento 2 product origin according to schema.org right in the search results.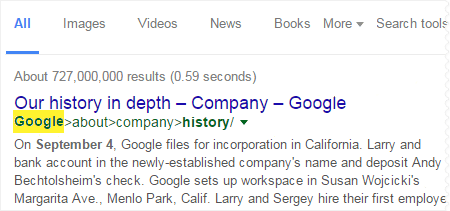 According to the statistics, the extension can cover each business need in synergy with the following solution: magento 2 xml.
Increase profits by driving sales to out of stock products
Indicate that the item is available for pre-order right on the search result page in the Google Rich Snippets. Employ Pre Order for Magento 2 to eliminate the opportunity your products will be missed.
How to add rich snippets to Magento 2 pages?
Install and enable Amasty Rich Snippets;
go to Stores > Settings > Configuration > Amasty Extensions;
set up what kind of data you want to display in your snippet: Breadcrumbs, Site Name, Organization info, Social Profiles, Search Box, Product Availability and Rating, etc.;
then open the corresponding tab and fill in required fields;
save the changes.
Other Features
100% Open Source — Easy To Customize
Follows Magento Code Architecture
Separated HTML/CSS/JS
Simple installation via Composer
* The name "Magento" and the logo are the trademarks of Magento, Inc.
Intuitive to use, helps to increase organic traffic
Golden Goblin Games, Managing Director
I wanted to get rid of product errors and warnings in Google Search Console. All the errors are now gone and the vast majority of the warnings. This extension has a lot of options and it is intuitive to use. If you want to increase your organic traffic (visitors coming from Google Search) and have nicer looking search results for your products, use it. Google takes time to process the change though, so you need to be patient.
Amasty answer
Aug 27, 2020
Alena Hamolka
/ Product Team Lead
Hi Jean-Sebastien, thank you so much for the review and for the details about the functionality you needed. It's great to see that the extension was helpful in improving your website visibility. We're grateful to have you as our customer!
Great plugin
I highly recommend the Google Rich Snippets extension. I'm using Magento 2.3 and I'm still surprised that Magento doesnt' provide proper product schema. Anyway, this extension from Amasty will solve all product errors (red messages) in Google Search Console and will solve the majority of product warnings (orange messages). You will have to wait a few months for all errors to go away as Google validates the fixes very slowly, but it's worth it.

This extension will basically add your product data as a JSON script at the bottom of each product page. Google will crawl your pages and get all that neat data and start displaying it in search results. This data can also be fed to Google Merchant Center using a crawl feed. The extension is not designed to achieve this, but it's a real upside.

I do not recommend enabling on category pages as it will generate warnings about missing descriptions in Search Consolo.
Amasty answer
May 25, 2020
Natalya Chekanina
/ Head of Sales Team
Hello Jean-Sebastien! Thank you so much for your feedback. We would be happy to see you in our store again!
Excellent plugin, sorted errors and added new snippet
The Rug Retailer, Owner
I've been using the extension for 2 weeks. It helps to fix errors in google search console. It has excellent plugin, sorted errors and added new snippets. It is easy to set up and support was very good. I can recommend it to anyone wanting to fix any errors and to configure rich snippets as it should be.
Amasty answer
Dec 06, 2019
Natalya Chekanina
/ Head of Sales Team
Dear Chris, thank you for your review! We would be happy to see you in our store again!
Solved our trouble
We were having a hard time getting our Rich snippets to show up in Google. We bought the module, and it was easy for our developers to get it set up. After everything was set up, all of our Snippets showed properly. We would recommend it to anyone who needs there snippets to show properly without a lot of extra work behind the scenes.
Amasty answer
Jun 21, 2019
Natalya Chekanina
/ Head of Sales Team
Dear Grant, thank you for your review! We would be happy to see you in our store again!
Can be better
This extension helped to increase the traffic. But you can improve it.
Good job!
It works great with my magento 2.2. Everything works just like it should. Thanks!
happy user
This extension is very useful and does exactly as described. We are happy with the purchase.
must have SEO tool
I've generated rich snippets with company name and logo, showed rating stars and price as well as added the breadcrumbs. Nice tool to improve the search engine rankings. Thanks a lot!

good
The team was very supportive explaining why we didn't have our snippets shown right away. Other than that, the extension is pretty easy and intuitive.
Do you have any questions?
Schedule a demo and get all the answers you're looking for!
book a live demo
Are you looking to add specific functionality for this extension or want to acquire a reliable development partner altogether? With custom development services by Amasty, you will receive high quality and cost-effective solutions developed by Magento professionals according to industry's best practices.
2.4.2-p1, 2.3.7, 2.4.2, 2.4.1-p1, 2.3.6-p1
You can always download the recent version free of charge from your account
Installing an upgrade is easy — check now
My Downloads
Version 1.5.0
Last Update: Apr 22, 2021
New now you can choose the condition of a product for itemCondition property
New we added an option to choose the rating format (either percent or numeric) to be used in product snippet
New now you can add streetAddress to Organization's rich data
New the extension now allows to set a default value for priceValidUntil snippet to avoid warnings if a special price's end date is missing
Improvement we implemented modifications to the child products' links in case a parent (configurable or grouped) is configured to be presented as a list of associated products offers - now the extension takes the visibility criterion into consideration and replace 'invisible' links with 'visible' parent link
Improvement now the breadcrumb list contains the current category as well
Version 1.4.8
Last Update: Jul 28, 2020
Compatibility compatibility with Magento 2.4 was added. Please, note: the current version of extension package contains the patch 'module-mage24fix' which is intended for compatibility with Magento 2.4.0 ONLY. If you are on higher or lower Magento versions - do not hesitate to just delete this patch
Fix compatibility with Magento 2.3.2 was improved
Fix we resolved issue with product offer data
Improvement we reviewed and improved the Custom Properties setting to make it more clear and user-friendly. Now you can not only add your custom attributes to product rich data but also replace values of already existing schema.org properties with values of your custom attributes
Compatibility the compatibility with Meta Tags Templates extension was enhanced
Fix issue with category page and custom properties setting was resolved
Improvement product global identifier support was added. Admin is able to specify a comma-separated list of schema.org properties and attribute codes like mpn, SKU. If mpn is missing it is replaced with SKU value
Improvement now it adds the schema markup for each product on the category page. See the details here
Fix an issue with the best rating was resolved
Compatibility compatibility with recent requirements for schema.org/Offer introduced by Google was added. Added the following properties: priceValidUntil, product URL, product review in @Offer
Version 1.3.8
Last Update: Dec 13, 2018
Fix an issue with the product descriptions don't get stripped of HTML tags was resolved
Fix an issue with zero reviews count was resolved
Improvement indication that the item is available for pre-order was added. Amasty Pre Order extension is required
Improvement the semantic markup of the product page was improved to make sure that indexing robots can extract all the structured data
Fix the issue with extend breadcrumbs was resolved
Fix the issue with the breadcrumbs on the home page was fixed
Improvement now, the price is rounded to 2 decimals as required by Google Merchant
Fix the issue when the breadcrumbs are ignored in the store configuration was resolved
New brand or manufacturer was added to the product data
Version 1.2.1
Last Update: May 04, 2018
Fix the compilation error was fixed
New added the 'Breadcrumbs Type' setting that allows choosing between long and short type for the Search Engine
New allows adding Social Profiles links for Organization
New allows adding Merchant Business Info
Information section is added. Now you can see the version of an installed extension, available updates, User Guide link, conflicts, and other useful data right on the module Configuration page
Version 1.1.3
Last Update: Mar 19, 2018
Fixed an issue with the image's metadata and watermarks usage
Fixed an issue with the DataObject Plugin
Fixed an issue with the company name and reviews in the metadata
Added new option to show the grouped products as a list of associated products offer
Added new option to display the configurable product as a list of simple products offer
Added new option to display an item condition
Version 1.0.2
Last Update: Jun 23, 2017
Show description and price included tax
Price formatting according to Google guidelines