AJAX Image Uploader
for Magento 1
Rapid and simple way to upload product images to your Magento with AJAX Image Uploader extension. Drag pictures from your computer and drop the images to the Magento product page. Yes, that simple :)
Fast and user-friendly upload of product images
HTML5 & AJAX-based drag-and-drop functionality
Upload single or multiple images at once
Absolutely intuitive interface
Easy image management
MAKE YOUR LIFE EASIER WITH OUR MAGENTO EXTENSION
New product images to upload? Take it easy
With Magento AJAX bulk image uploader you can stay calm. It will save your time and make inevitable process of image upload a lot easier.
Amazingly rapid and simple 'one-click' actions:
Choose thumbnail, small and base images
Enable/disable and delete images
Change their sort order by just pulling them to the right position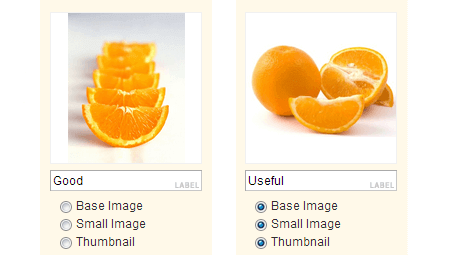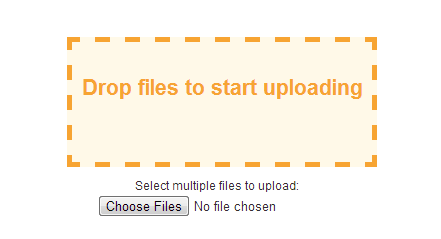 Simple upload and management of magento product images
Drag pictures from the file browser on your computer straight to the Magento product page and drop the images there. We did some experiments - it took us about 10-20 seconds to choose and upload 8-10 product images.
No possibility to use drag-and-drop? Then feel free to browse for the necessary files and upload images with our AJAX uploader.
You can use Magento upload image tool for single or multiple images at once.
Extended functionality for easy image uploading
HTML5 and AJAX-based drag-and-drop functionality
The extension provides you with aesthetics and benefits of modern technology (like Google Picasa), saving your time, making life easier and more beautiful.
Absolutely intuitive and easy to use interface
Images are displayed in a grid instead of the standard list view - looks a lot nicer and is more functional. Features are self-explanatory and take no time to understand.
Alternative to standard Magento image upload
Some browsers (e.g. opera) don't support drag-and-drop, some of you may decide not to use it for various reasons. So there's possibility to browse for the necessary files (in a traditional way) and then upload images via our speedy AJAX uploader. This option allows multiple file upload (considering that your internet browser supports HTML 5).
Fast AJAX-based image uploader
Uses native JavaScript, no Flash or other plugins needed.
Easy position changing
You can change sort order of an image by just dragging it to the appropriate position.
Track magento image upload progress
Not that you will need to wait for a long time, but still ability to track progress is always a good thing :).
The extension fully supports the following internet browsers:
Firefox 4.0 and higher;
Chrome 10 and higher.
The extension partially supports the following internet browsers:
IE 10 beta and higher;
Opera 11.1 and higher;
Safari 5 and higher.
More Amasty extensions powered by AJAX
AJAX Scroll will change the way customers browse your catalogs making them more user-friendly. Content is loaded on request and there is also a nice-looking "Back to top" button.

Quick Ajax Login provides your customers with best sign in experience ever. They will be able to login and register from any store page. Moreover, they can do that using their social networks which increases registration rate.

AJAX Shopping Cart lets customers rapidly add products to cart with no useless page reloads. After adding a product to cart, users will get two options: Continue Shopping and View Cart.
Other Features
100% Open Source — Easy To Customize
Follows Magento Code Architecture
Separated HTML/CSS/JS
Simple installation via Composer
* The name "Magento" and the logo are the trademarks of Magento, Inc.
a suggestion for you
I like the module and it's functionality has already helped me to save lots of time. However, i would be very grateful if you added a frontend drag-and-drop option, that would be perfect.
For now I give 4 stars.
Does what it says
We've tried several similar extensions, including free ones, so far this is the best. In reality many extensions crash, or fail to upload, or sometimes freeze, or have issues with browsers, so far this product hasn't let us down.
The only thing that confused me is the price. I think it should be cheaper because basically this product uploads images only, and there are other extensions with wider functionality and the same price.
egsher
Magento Connect
Daily Assistant
As you know web stores which work with flowers need updated product images as much as possible. But a default magento image uploader picks too much time for this action. Using Ajax Image Uploader is our daily assistant. There are no days, when we don't use it.
Quick, fast, reliable
It is rather easy to upload new images to my store now. We like to present customers more and more interesting images for our products to involve them to buy products. It seems like you can also upload images with default magento uploader but using Ajax Images Uploader it will be done rapidly.

Warren
Everething is done in a minutes
Great way to fast and easy image upload. No more endless process to image uploading. A few minutes and everything is done.
Thank you for facilitation our daily work.

Have a nice day,
Kathleen

Works as a Bee
It is difficult to say a lots of words about this extension. But it works as a bee. Ajax Image Uploader it is just the extension for for those who don't want to thinking about updating images for products. Easy, quick, with out problems.

Michael
The tool for image management
My web store has a big amount of products and as you know, products images help customers to know more about items which they want to buy. Previously I spent a lot of time to upload all new images for my products. But this extension helps me to do the same but save time.
Now I don't think about uploading new images. It takes just a few minutes to upload hundred new images.

Thank you,
Markus
Simple and good extension
Perfect drag-and-drop feature is allow quickly upload all necessary images. It seams that extension very simple but the potential it has really great.

Pete,
Magento Connect
Clear image managment
Now it took less time to upload images for my products. And all downloading process are visible. It is clear how much time it will take to finish image uploading.

Larryб
Magento Connect
To shorten image upload time
Easy, fast and very convenient extension to upload new images for products. It took just a few seconds to upload an image. I can say that is is the best image uploader for magento i even used. And also except upload functions the extensions has features to manage products' images.

Mark
Magento Connect
Really handy tool!
It's a very handy little app, thank you for putting in the effort to write it.

Dominic Gamble,
webdynamic.com.au
Amasty support system
Amazing alternative to standard magento uploader
This is one of those handy tools that save you tons of work.
I'm always wrestling with the default image upload tool of Magento. Either it gives errors, or it goes back to the default images, or it refuses to upload when I have a .htaccess file active in a development project, or...

All past tense with this wonderful tool. Just drag your file, drop it, and it works.

Thanks to the dev for making something that simply works.

coer ,
Magento Connect
Backend
upload multiple product images
Are you looking to add specific functionality for this extension or want to acquire a reliable development partner altogether? With custom development services by Amasty, you will receive high quality and cost-effective solutions developed by Magento professionals according to industry's best practices.
CE 1.4.x - 1.9.x, EE 1.8.x - 1.14.x
You can always download the recent version free of charge from your account
Installing an upgrade is easy — check now
My Downloads
Version 1.0.8
Last Update: Dec 20, 2019
Fix the issue with old images recovery was fixed
Fix the issue with mass image upload was resolved
Fixed an issue with the uploader on Magento 1.8.1.0
Compatibility with SUPEE-9767 patch
Admin routing patch (SUPEE-6788) compatibility
Fixed Magento ACL patch issue
Minor modification for better error handling