Request a quote from any page
Add any product to quote
Decrease cart abandonment rate
Provide buyers with a mini quote cart
Let customers suggest prices
NEW| Disable price suggestions
Request a quote from any page
With the flexible quote system for Magento 2, customers can easily add products to quote from category pages and comfortably continue their shopping. No need to adjust prices and quantities at once. Buyers can return to Magento quote items any time later.
Add any product to quote
If buyers need more details before adding items to quote, they can go straight to the product page, explore all product info and view images. Here they can also choose the required options and add the product to quote.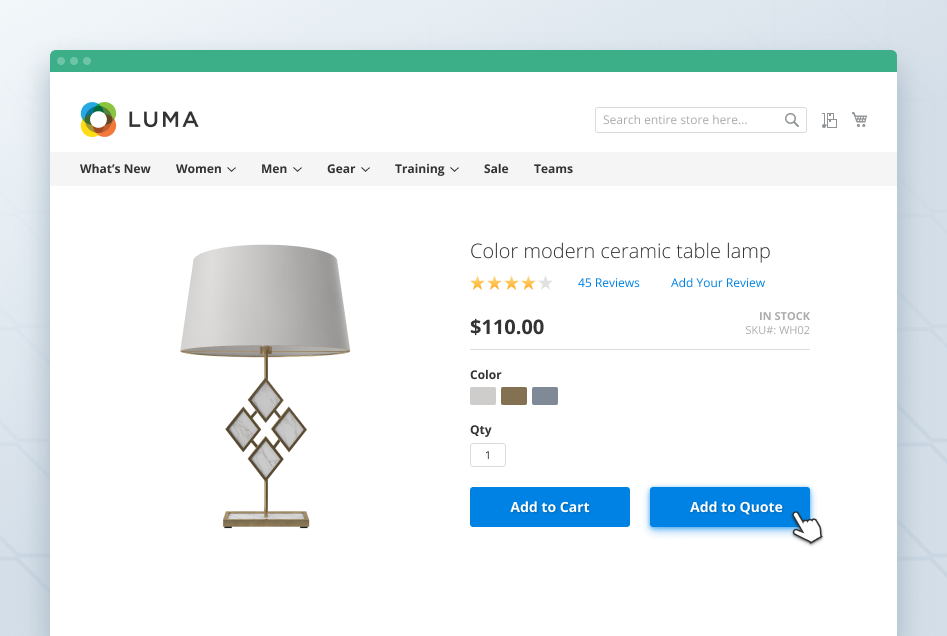 Decrease cart abandonment rate
What if your customers have already added some products to cart, but still have some doubts about the prices or questions? For example, they may want to know how the price will change depending on the order size. Motivate customers to make a purchase from your website by requesting a quote right from the shopping cart.
Provide buyers with a mini quote cart
Equip your web store with a handy mini quote cart, that can be viewed by customers from any web store page. Here the buyers can quickly look through the Magento 2 items added to quote before placing the order, edit the quantities or remove some of the products if needed.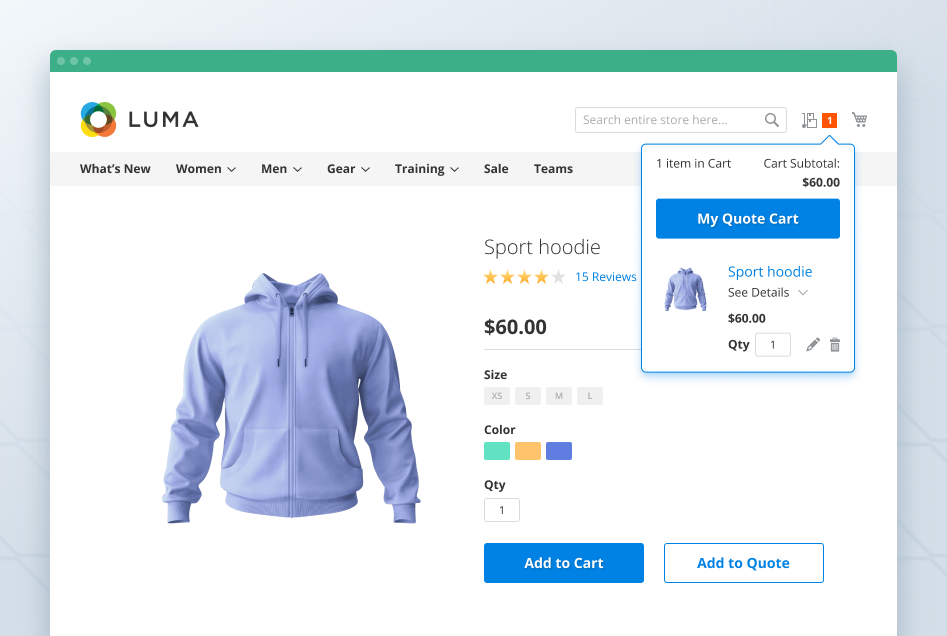 Let customers suggest prices
With Magento 2 Request for Quote, a customer can suggest a new best-suited price and add remarks as to the whole quote, so per item. Moreover, if a product has a tier price and a customer suggests the price that is higher, the module will automatically suggest the best one for him.
Disable price suggestions
In many cases, customers may not know what price would be the best for some products, and they become confused when it comes to price suggestions. Now the extension allows you to disable price changes for customers so that they could easily ask for discounts without specific price offerings.