Google Customer Reviews
for Magento 2
Gain customers' trust by adding the Google Reviews badge on your store pages in a few clicks. Give customers the ability to fill the Google Customer Review survey and thus increase the rate of your store in Google Reviews.
Show catchy Google Customer Reviews badge to attract customers' attention
Display customer reviews on multiple websites and for multiple store views
Define the position and language of the Google Customer Reviews badge
Provide the survey opt-in on the checkout page to gather more feedback
Automatically send a survey email as the customer agrees to leave a review
Join public Beta today!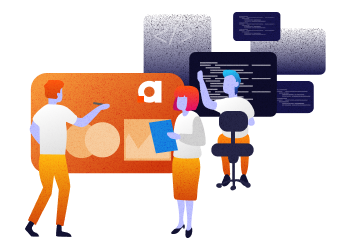 Benefits you get by participating:


have a real impact on the development: actively share your ideas and see them implemented


direct communication with Amasty development team: instantly get response if having any issues


see what's happening in real time: you'll have access to the Trello board for Beta and see how the development is progressing
Challenge
The number of various rating platforms grows larger every day. And if you use a platform that is not in the public eye, it makes it harder to convince users that the reviews on your webstore are real and trustworthy. That's why lots of store owners prefer to use Google Customer Reviews as one of the most common and trusted platforms for gathering buyer's feedback. Quoting Google, the reviews badge promotes your seller rating and can be placed on any page on your site that you desire.
Solution
By using Magento 2 Google Customer Reviews, your store will quickly gain more reviews thanks to a smart and user-friendly way Google gathers feedback (it's an email with a one-minute survey). Besides, joining this program will help to increase your seller ratings on Search ads and Shopping ads, which is highly beneficial if you're running ads for your products in Google. It also positively affects your product ratings, which can result in more qualified shoppers visiting your site.
What benefits do you get for your store
Boost CTR of your ad campaigns by displaying your product and seller ratings in Google
Gain customer loyalty by showing Google-approved social proof from the real users
Improve SEO by showing all reviews and ratings in Google search results
Make your store more trusted with Magento 2 Google Reviews
Use recognizable rating badge to gain trust from the first sight
Attract customers' attention to your remarkable store rate by showing Google Customer Reviews badge in your footer.

Please note, that a minimum of 100 reviews is required to establish a seller rating in a particular country. Find more details here.
You'll never forget to ask for feedback
As soon as a customer clicks the opt-in link on a checkout, Google will automatically follow-up with a one-minute survey sent by email - you just have to specify the number of days that have to pass after a purchase is complete. If you set 0, then the survey will be sent immediately.
Specify the position and language of the badge
Place the reviews badge on the bottom right or bottom left and easily set up language preferences.
When timing matters: show the opt-in link on the checkout
A perfect moment to gather customers' feedback: when purchase is almost completed, customers are usually more patient to any feedback inquiries. Show the opt-in link for the survey on the checkout page, and if they agree to participate, then Google will send these shoppers one email a few days after their order has been delivered. Voila, you have a review!
Multi websites and store views support
Automatically accumulate and conveniently manage Google customer reviews from several websites and multiple store views all in one place. You can also specify certain customer groups that won't be allowed to opt-in, for example, customers that are not logged in yet.
Reach users for feedback even on mobile
Users can conveniently fill in the survey to leave a review even from their smartphones.
Other Features
100% Open Source — Easy To Customize
Follows Magento Code Architecture
Separated HTML/CSS/JS
Simple installation via Composer
* The name "Magento" and the logo are the trademarks of Magento, Inc.