Make filtering seamless with fast AJAX load
Enable vertical & horizontal navigation
Let users apply multiple filters
Adjust filters for numeric attributes
Customize price slider
Provide a set of advanced filters
Display full filters list on the All Products page
Let users seamlessly filter products with AJAX load
With the power of AJAX technology used in Layered Navigation for Magento 2, filter results are updated without the page reloads. Users can continuously select needed filter options while the page updating, layer after layer. Therefore, the shopping process becomes much faster.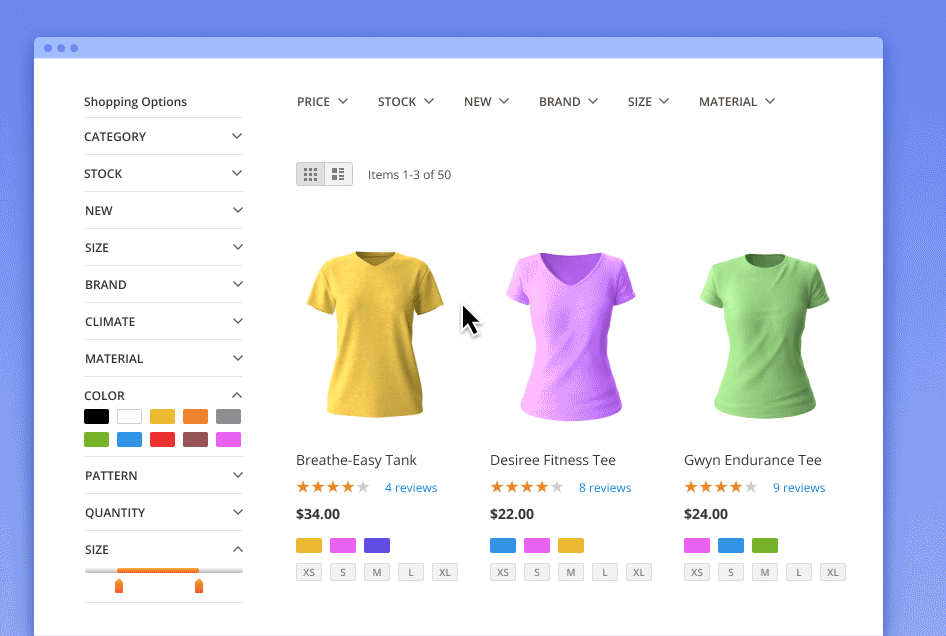 Display vertical and horizontal navigation blocks
Show different category filter types (sliders, radio buttons, checkboxes) in a vertical menu on the left side of a page, or horizontal — on the top.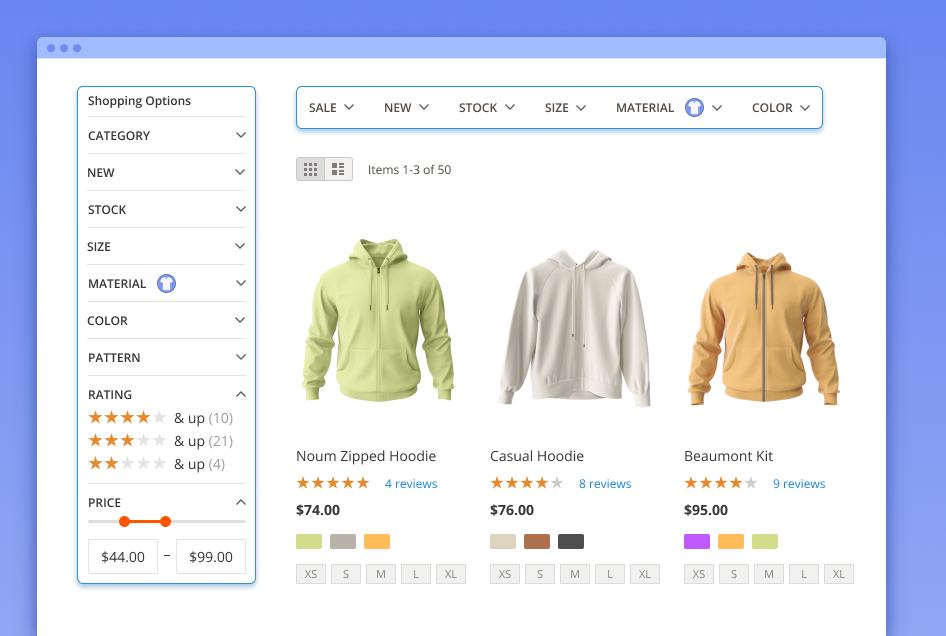 Allow users to select multiple filters at the same time
Let shoppers conveniently apply multiple category filters to fine-tune filtering results according to their personal needs. Just in one click one the button 'Apply', all relevant products will be offered to them.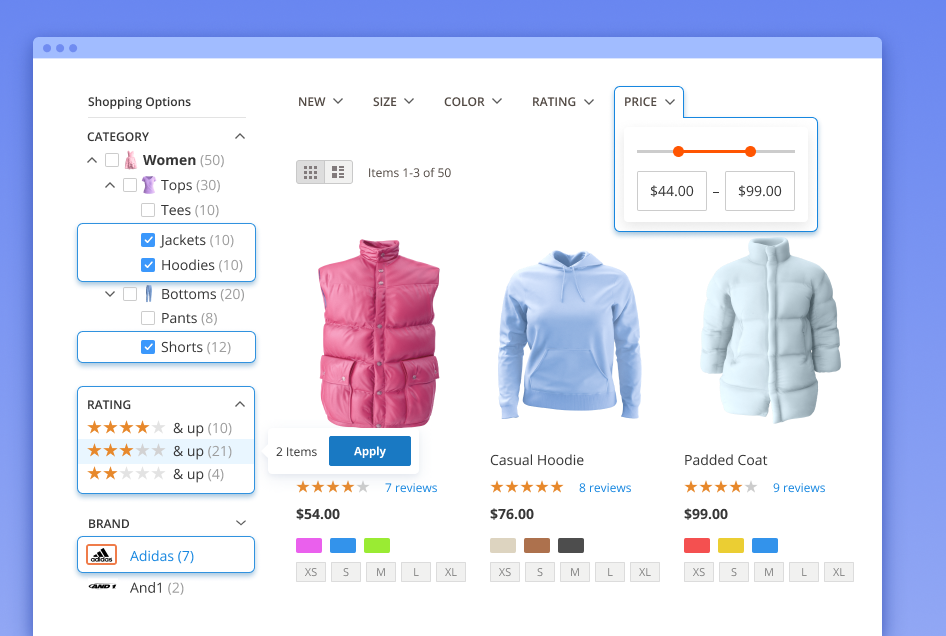 Fine-tune filters for numeric attributes
Adjust filters display for numeric attributes. Show price sliders, ranges and 'from-to' widgets for any numeric attributes you need.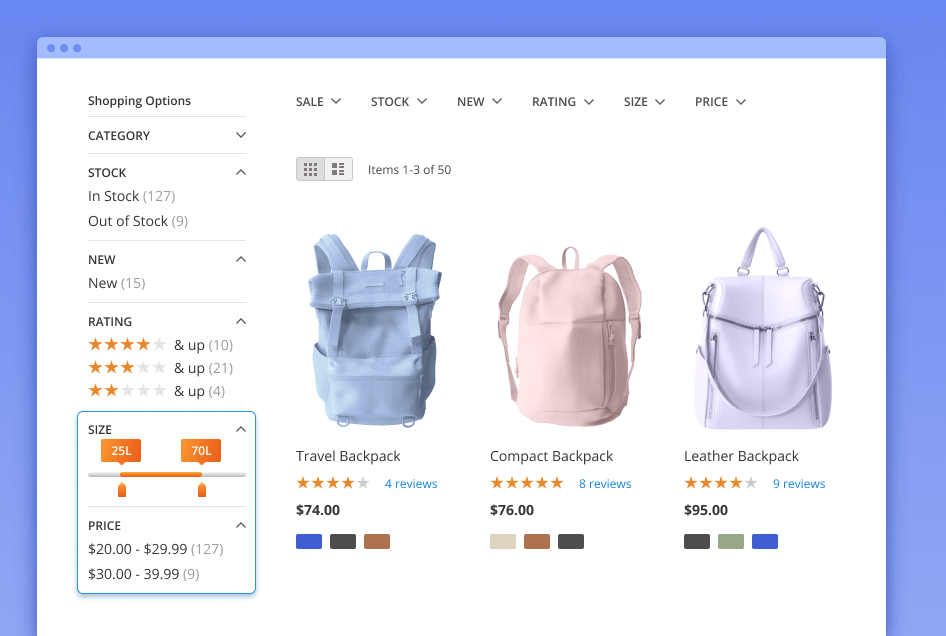 Customize price slider style and color
Create a unique style of the price slider to match your website's design. To build a price slider that will compliment your store, simply choose one of the advanced style options, apply a flattering color, set up transparency and click save.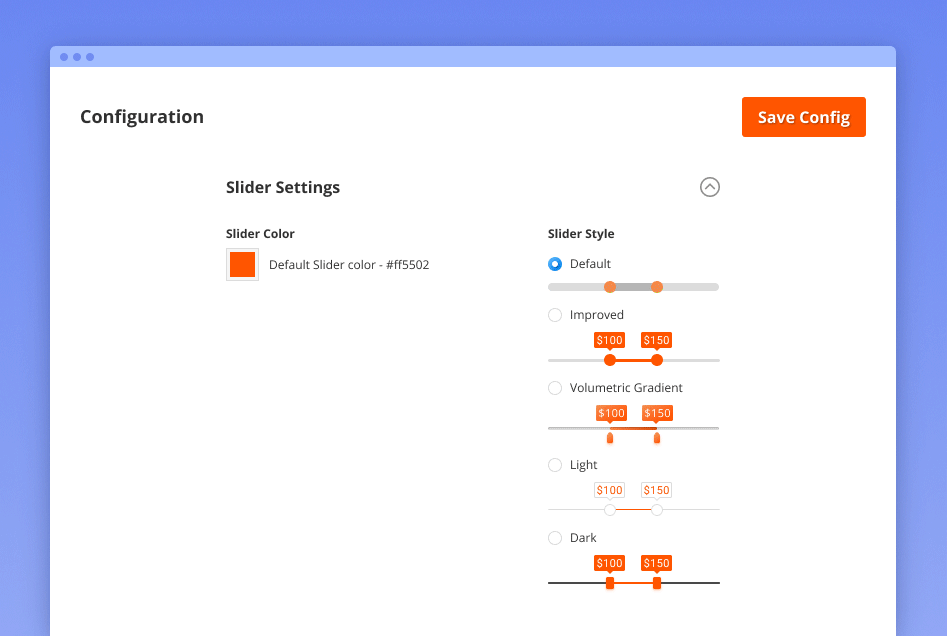 Let shoppers apply 'On Sale', 'New', 'Rating' and 'Stock' filters
Make product sorting maximally convenient by letting customers filter by advanced options. For example, users can filter only products that are currently in 'Stock', 'New' or 'On Sale'.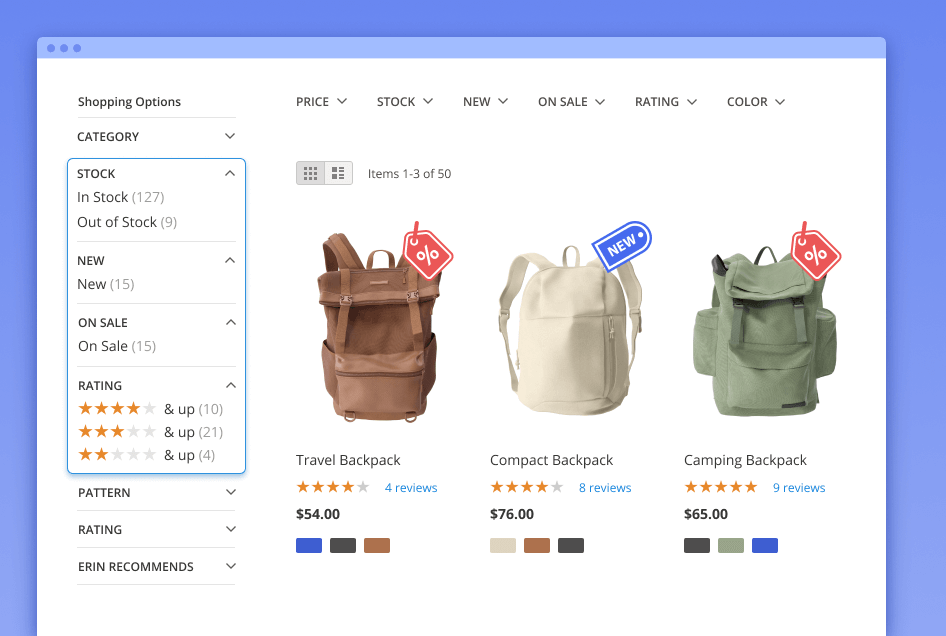 Show the complete filters list on the 'All products' page
Place all available filters on a single page to help store visitors instantly find the product they need among a great variety of items. Having all filters at hand, users will be able to select necessary filters at once to get ultimately precise results.