Display multiple stores on a map
Show the nearest offline stores
Provide advanced filtering options
Benefit from autocomplete option
Show product availability in stores
Display multiple stores on a map
Magento 2 Store Locator enables you to create and display an unlimited number of shop locations on one handy map. Specify the information you want to show (name, address, working time, etc.) and the location will be automatically added to the map.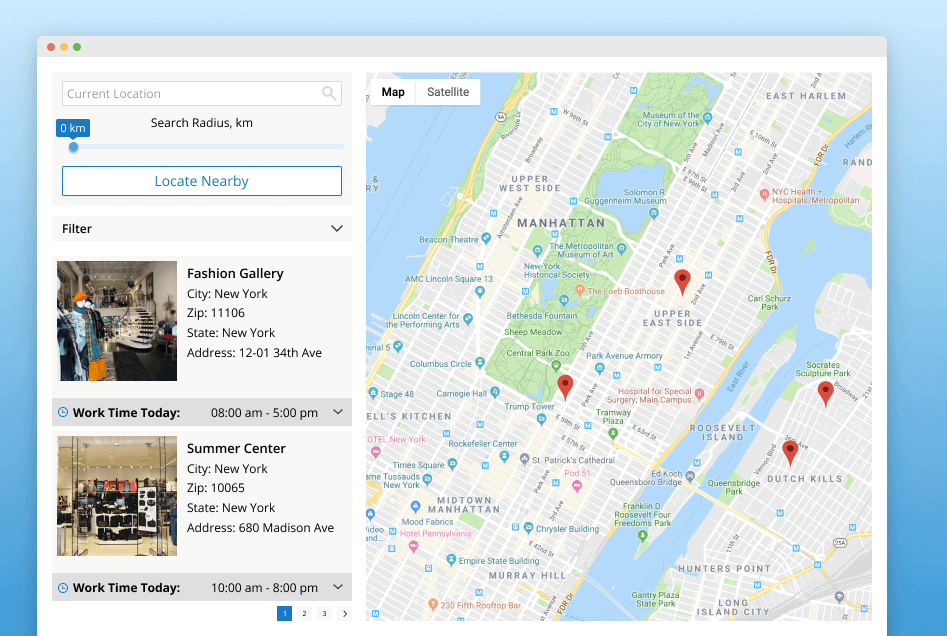 Show the nearest offline stores
Let customers find the nearest physical shops in a couple of clicks. All they need to do is to open the store locator page, click the 'Locate nearby' button and see the list of locations sorted by geoposition. Let your visitors specify the radius to make the search process even more convenient.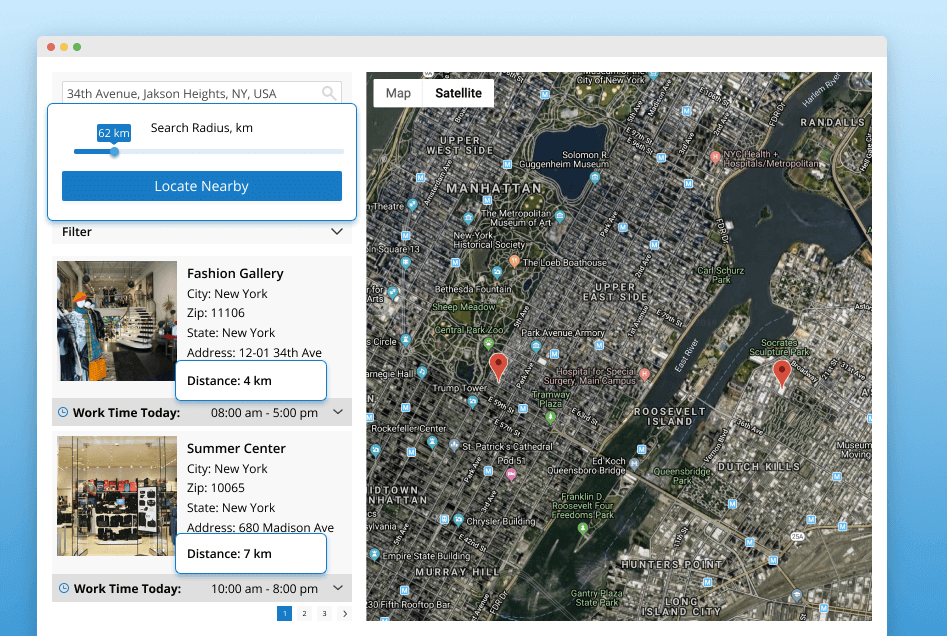 Provide advanced filtering options
Enable your customers to quickly detect the shops according to their specific needs. Let them use special filters to find the best-suited point of sale by parking and ATM availability, new arrivals, payment methods, brands, etc.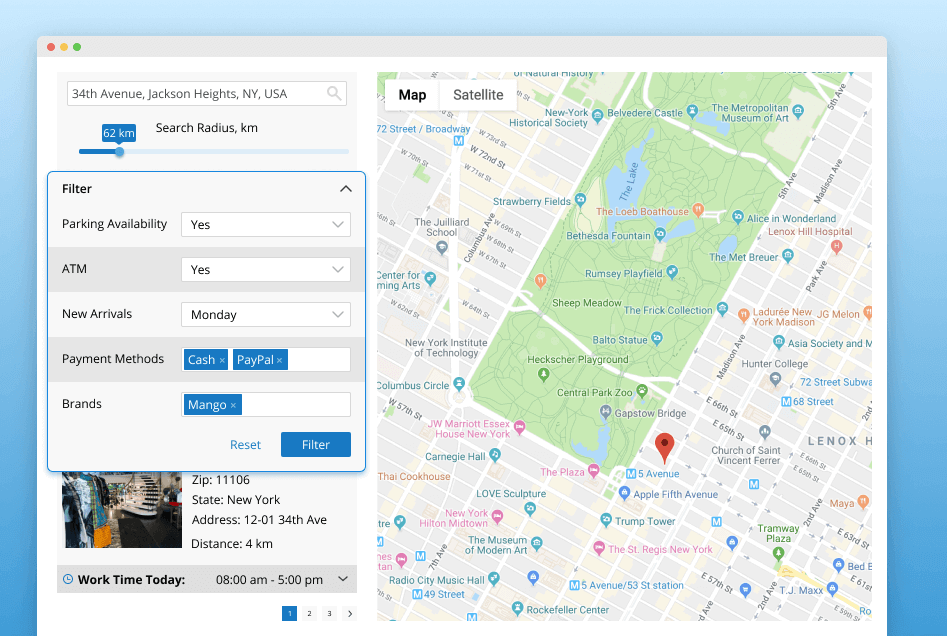 Benefit from autocomplete option
Due to Google Maps autocomplete address search box, your customers can find their expected address in the easiest way. They just need to enter a few characters to see the auto-dropdown list with all relevant suggestions. You can easily define the list of countries that will be shown to customers in the autocomplete search window. You may show only those of them, where your shops are located.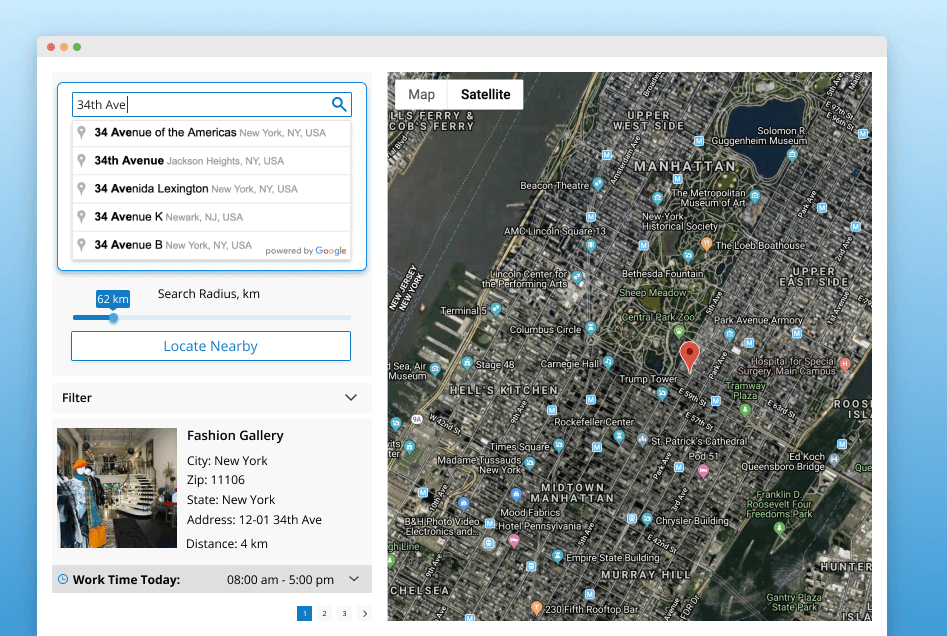 Show product availability in stores
Make the shopping process maximally convenient by immediately guiding customers to the stores with available products. Assign products to specific shop locations and the link 'Available in Stores' will be automatically added to the product pages.