Order Approval
for Magento 1
Automatically detect suspicious orders to let store administrators check and approve them before purchase completion. Implement an additional verification step to protect your store from fraudulent operations.
Use flexible rules for suspicious orders detection
Approve/disapprove orders in one click
Show order approval message on the checkout
Send email notifications to admins and customers
Reduce the number of fraudulent order attempts
Effective Anti-fraud System:
Analyses order parameters
Detects fraud-potential orders
Notifies admins of suspicious orders
Prevents shipment of doubtful orders
Want to effectively protect your online store from frauds and prevent possible profit loss? With the Magento Order Approval extension, all suspicious orders automatically get through an additional verification process. Thus, customers can complete their purchase only after order approval. Due to the module, it's possible to detect doubtful orders based on payment and shipping methods, user's country, specific products added to cart and many other aspects.
How it works
Once an order is placed the module examines all products added to cart as well as customer's data specified in a checkout form. If a suspicious parameter is detected, the order automatically gets the "On Review" status and goes to an order approval list. Meanwhile, the customer is instantly informed about additional order moderation. When the order examination is done, the customer is notified of its results. If the order is approved, the shopper can complete the purchase. In case a store admin disapproves the order, it's automatically canceled.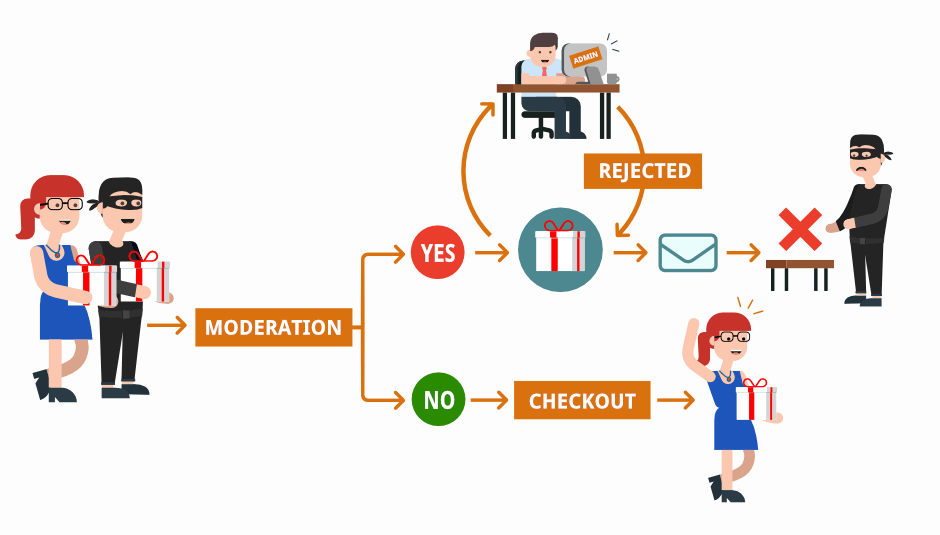 Flexible extension settings
Use predefined conditions for suspicious orders detection
Specify parameters that will trigger an order verification process. The Magento fraud prevention extension offers four main conditions based on:
Payment method;
User's country;
Specific products;
Whole product category.
Once at least one of specified parameters is detected the order will be automatically added to an order approval queue.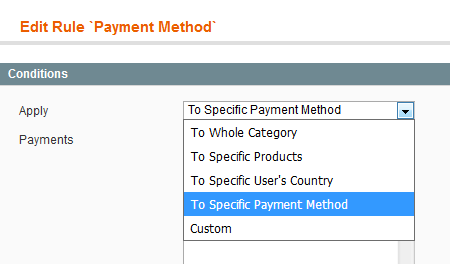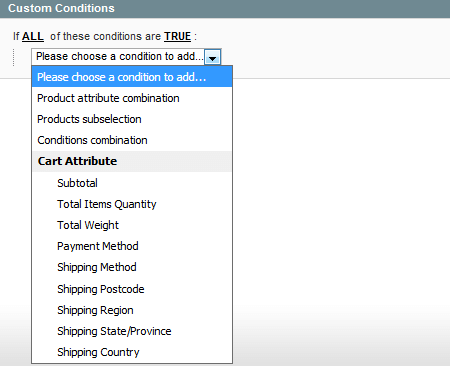 Configure custom rule conditions
Custom rule conditions let admin users perform order examination with maximal accuracy. Use multiple parameters and condition combinations to fine tune order approval process to your personal needs.
E.g. According to your store statistics a great number of fraudulent orders are being made by wholesalers who order big amounts of specific items and use the 'Next day delivery' shipping method. With the extension you can set up rule conditions taking into account all these parameters and prevent possible profit loss.
Configure rules based on:
Cart attributes;
Products subselection;
Conditions & product attributes combination.
Show a warning message on the checkout
When an order meets rule conditions a customer will see a special notification right on the checkout page. E.g. "Due to security reasons, your order requires additional moderation. You'll be notified once the moderation is done." You can easily customize the notification message according to your needs.
Notify customers via email
Timely inform shoppers about the order status change. Send email notifications when:
Order is marked as suspicious and requires approval;
Order has successfully passed approval;
Order has been disapproved by a store admin.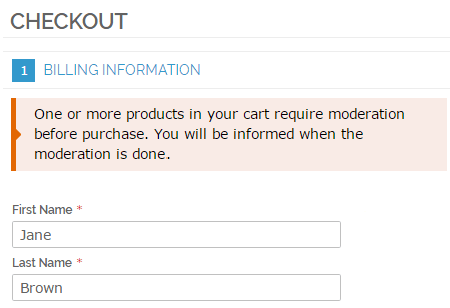 Send email notifications to admin users
To help store administrators keep track of all suspicious orders notify them via email once a doubtful order is detected. It's possible to specify multiple email addresses to inform all admin users at once.
Manage orders for approval on a handy grid
All orders that require additional approval are displayed on a special grid with the corresponding statuses: on review, approved or disproved. Due to the grid, you'll easily keep all necessary orders at hand and instantly process them.
Assign specific user roles to order moderators
With the Magento order protection module you can create a separate user role for order approvers. Due to this feature you won't have to specify admin addresses when setting up email notifications.
All you need to do is to select the corresponding role and the store admins assigned to this role will be automatically notified about potentially fraudulent orders.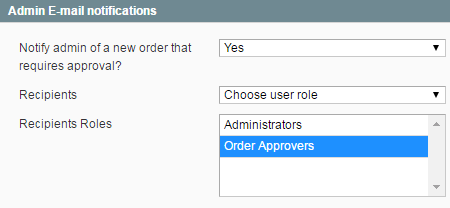 Advanced Options
All product types support
Possibility to approve/disapprove orders in bulk
Export orders for approval to CSV or XML files
Different store views and customer groups support
Other Features
100% Open Source — Easy To Customize
Follows Magento Code Architecture
Separated HTML/CSS/JS
Simple installation via Composer
* The name "Magento" and the logo are the trademarks of Magento, Inc.
Be the first to review this product
Order Approval
Are you looking to add specific functionality for this extension or want to acquire a reliable development partner altogether? With custom development services by Amasty, you will receive high quality and cost-effective solutions developed by Magento professionals according to industry's best practices.
CE 1.4.x - 1.9.x, EE 1.8.x - 1.14.x
You can always download the recent version free of charge from your account
Installing an upgrade is easy — check now
My Downloads
Version 1.0.2
Last Update: Aug 16, 2017
Fixed an issue with multiple customer groups and stores