Add custom order attributes
Personalize ordering flow
Show informative statuses
Customize docs numbering
Add custom order attributes
Supply your checkout page with new fields and collect additional information for customer-oriented processing using the
Order Attributes
component. Provide extra delivery options, motivate customers to continue shopping or get insights about their behavior for marketing purposes. Analyze all the data to implement a data-driven approach and improve purchasing flow.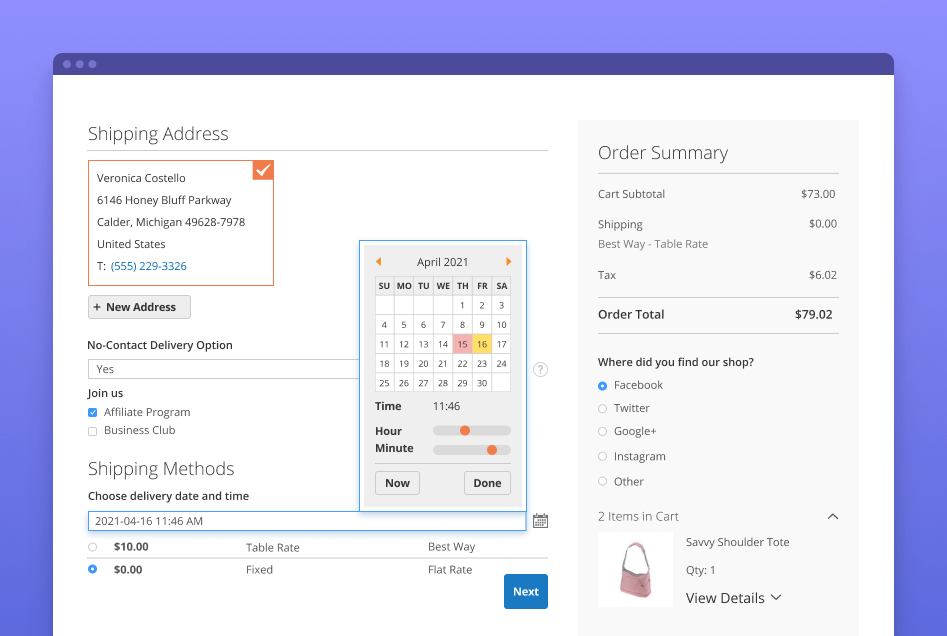 Personalize ordering flow
Create attributes of any type (e.g. dropdowns, checkboxes, radio buttons, date with time, etc.) according to the info you want to collect. Set dependencies based on the selected option in a parent attribute to show individual approach and automatically segment data.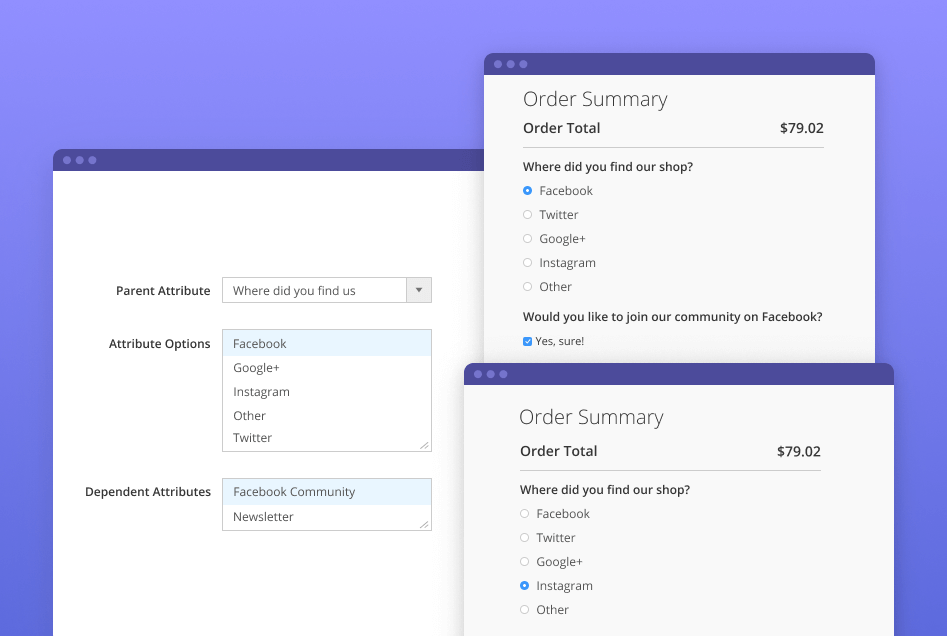 Show informative statuses
Customize the default
Order Statuses
displayed in customer accounts to make them more intuitive for shoppers. As for the internal usage, custom statuses are helpful when your order processing workflow is more complicated than suggested by Magento.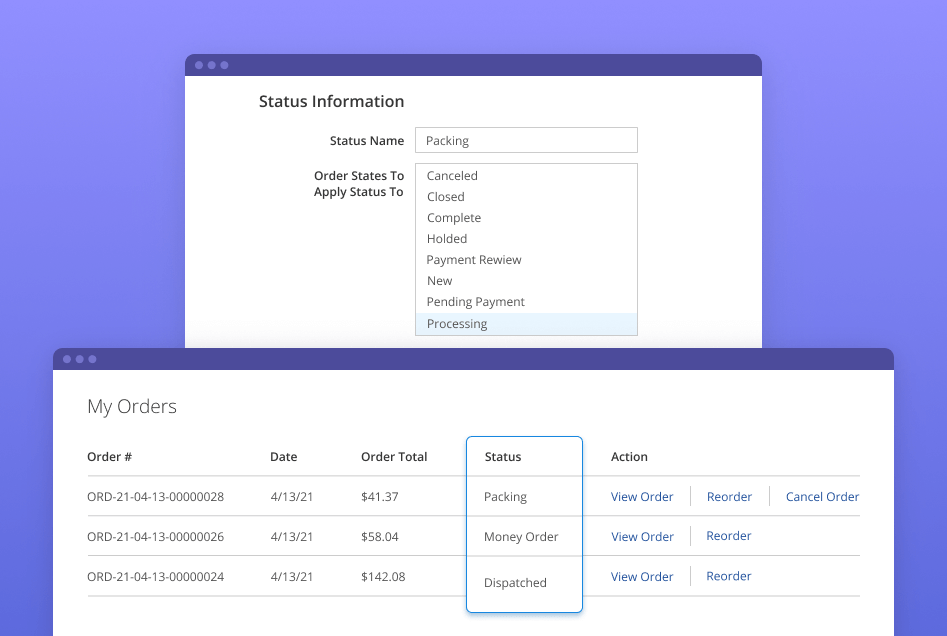 Customize docs numbering
Another part of the solution is also aimed to cover the needs of both sides. As the main goal,
Custom Order Number
allows you to create specific numeration that meets jurisdiction requirements and hides important information from competitors. As a secondary benefit, you can create the numbering that will be more understandable and easy to manage for customers (e.g. auto add the date of order placement as a prefix).