Cross Linking
for Magento 2
With the Magento Cross Linking plugin, it becomes easier to improve information architecture of your web store to meet the highest requirements of both Google and your customers. Replace the extended keywords with internal and external links to increase the SEO value of your store.
Build internal and external links
Link to any product, category, or CMS page
Automatically generate links on category and product pages
Replace keywords with links
Limit the number of links per page

One of the available SEO strategies to spread link juice and win more traffic is to manage a competent cross linking. Though if you have hundreds and thousands of products, the procedure can become somewhat troublesome. Yet with Magento 2 Cross Linking add-on, you can make the process automatic and decent.
Why it is important to use internal Magento 2 cross links?
They provide a better information architecture of your store;
They help customers to browse your store more purposely and with more relevant results;
They spread link juice around the website, attaining higher rankings.
Build internal links to particular product
With the Magento 2 Cross Links plugin, you can easily establish a web store architecture you need. The extension offers you the efficient way to highlight the particular products. Or simply relate the similar goods to spread the link juice and increase power rankings.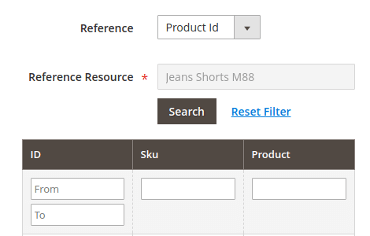 Display links on Product and Category pages
Replace the keywords with automatically generated links that will be available for customers in the short and/or full descriptions. Specify whether to include or exclude links on category and product pages by default.
Limit the number of links per page
Normally, Google doesn't encourage the sites that have many identical links pointing at the same page. The extension allows limiting the number of links per page individually on the product and category pages.
Build internal links to particular Magento 2 category
Besides pointing at the particular product, with the SEO Cross Links extension, you can direct clients right to the categories' pages. It is convenient both by means of data architecture and shopping experience. Link to any category you want to highlight or relate goods independently.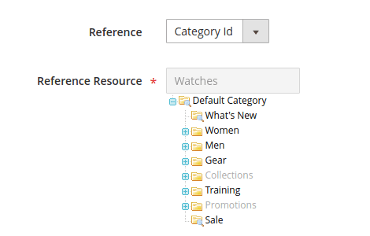 Use variations of keywords
Input one keyword per line to provide the list of keywords. You can add the + variable to the keywords, so the rule will apply to the variations of the target words with suffixes as well.
Set link priority
It is also possible to set priority for each link by importance. Depending on your SEO strategy, manage a hierarchy by the importance of the cross link.
Build external links to any site
The external links are believed to be the most important source for power rankings. The extension allows you to specify custom URL with https. The external links are considered as 3rd party votes. Apply feature for ranking purposes and to boost traffic.
Set target format
The link can either be opened in the current tab or in the new one. For each link rule, you can specify the necessary format.
Specify a store for each link usage
Also, there is a crucial feature available in the extension in case you have multiple stores. With flexible settings, you can specify the active stores for each link rule.
Check our feature-rich SEO toolkit for more possibilities in Magento 2
Alongside with applying cross-linking functionality, manage a better navigation for the search engine crawlers. Improve your SEO with Amasty
SEO Toolkit for Magento 2
extension.
Other Features
100% Open Source — Easy To Customize
Follows Magento Code Architecture
Separated HTML/CSS/JS
Simple installation via Composer
* The name "Magento" and the logo are the trademarks of Magento, Inc.
great
powerful extension, makes interlinking so easy. Good support as always, thanks team
Amasty answer
Jun 15, 2020
Natalya Chekanina
/ Head of Sales Team
Hi Sam, thanks for the kind words! We're happy to hear that our extension and Support Team have been helpful to you.
Good extension
It works like described. No issues detected. I use this simple tool to increase my store SEO value.
Do you have any questions?
Schedule a demo and get all the answers you're looking for!
book a live demo
Are you looking to add specific functionality for this extension or want to acquire a reliable development partner altogether? With custom development services by Amasty, you will receive high quality and cost-effective solutions developed by Magento professionals according to industry's best practices.
2.4.2-p1, 2.3.7, 2.4.2, 2.4.1-p1, 2.3.6-p1
You can always download the recent version free of charge from your account
Installing an upgrade is easy — check now
My Downloads
Version 1.2.2
Last Update: Oct 12, 2020
Compatibility now the extension is compatible with Magento 2.4.1
New we added the option to add cross links to attributes' options in More Information tab
New we introduced the ability to add cross linking to Amasty Blog Pro extension pages
Version 1.1.3
Last Update: Mar 17, 2020
Improvement we rechecked and established correct dependency on jQuery UI library
Fix we resolved issue with alt image tag from wysiwyg
Improvement minor improvement was implemented
Fix we resolved the issue with broken html when image with keyword in alt is added to the product description
Compatibility the compatibility with Amasty FAQ and questions was added
Version 1.0.9
Last Update: Feb 11, 2019
Compatibility compatibility with Amasty Custom Form extension was enhanced
Fix an issue with with the invalid json because the words are being transformed into a link and not escaped was resolved
Fix the issue on the CMS pages was resolved
Improvement the code was enhanced
Improvement minor enhancement for the extension's configuration list order was made