Security Suite
for Magento 2
Employ Magento 2 Security Suite extension to ensure your webstore protection from hacker attacks and other malicious security threats. Enhance store management performance getting full visibility of all backend activities.
Protect your store from spam and bots
Get the full picture of all admin actions
Receive notifications about all suspicious login activities
Double your store security with two-step authentication
Effectively manage user permissions
TIMELY PREVENT SECURITY THREATS TO SAVE YOUR REVENUE
Challenge
About 70% of online merchants suffer from critical data loss at least once in 5 years. It happens for various reasons: external hacker attacks, negligent or even malicious admin users actions. Anyway, such security break-ins may strongly affect store performance, customer trust and as a result, may cause significant loss in revenue.
Solution
With Magento 2 Security Suite extension you will easily take your store management over control. The extension will help you eliminate all possible internal and external security issues providing a customizable solution for your daily security needs. Get full visibility of all admin actions and provide your Magento 2 store with constant security best practices.
What benefits do you get for your store
Save your revenue due to timely preventing unwanted login attempts and other malicious attacks
Ensure data security by effectively managing user permissions and advanced password settings
Improve store management performance with real-time visibility of all admin users activities
EQUIP YOUR WEBSTORE WITH 24/7 SECURITY CONTROL
Easily protect your store from bots
Magento 2 Security extension allows for protecting your store from spam and fraud with Google Invisible reCaptcha. As it's invisible for customers, your website security becomes even more user-friendly. Invisible reCaptcha doesn't push your customers to solve quizzes if a session seems to be safe. It appears only in cases of suspicious requests.
Add reCaptcha to any website form
Use readymade templates to add reCaptcha to your website pages. No coding skills required all you need is just customize the template and insert needed links.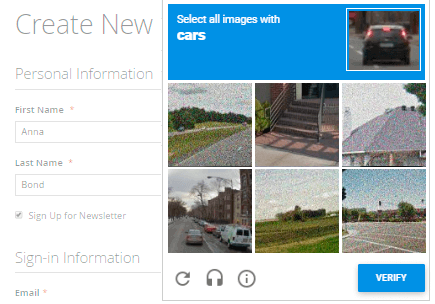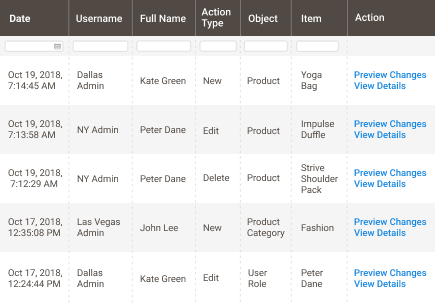 Get full picture of backend activities
Stay aware of all admin users' actions performed in your store. With Magento 2 Security scanner extension you can view detailed Information of each logged action, track active sessions and pages visit history. In case one of administrators performed incorrect actions, you can easily restore recent changes.
Receive notifications about all login attempts
Receive notifications in case of suspicious login activity or when an admin user gets logged in from an unfamiliar geolocation. With the magento security patches, it's also possible to enable email notifications for successful login attempts if necessary.
Double your admin panel security
Enable two-step authentication to efficiently enhance your protection. This presupposes that to access your account, you have to prove yourself in two different ways. Besides from usual login and password, your mobile device becomes a necessary component of your authentication. Use Google Authenticator to generate an additional security code scan.
Include reliable IP addresses in the white list
With Magento Security Suite patch you may free some IP addresses (e.g. your company) from a double verification. All you need is simply add these IP addresses to the white list in the backend settings.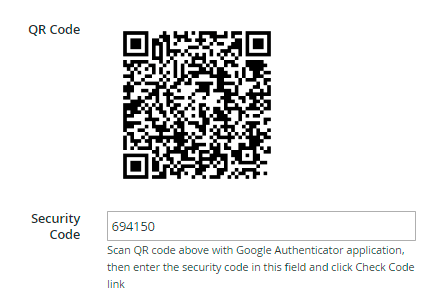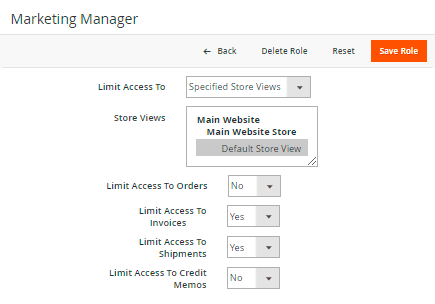 Effectively manage user permissions
Easily assign role permissions to specific store managers. Let them see and edit only relevant products, categories, store views, websites etc. Magento 2 Security Suite extension will allow you to:
Restrict access by store view/website
Separate category/product management
Lock access to reports
Manage access to orders, invoices, shipments
and credit memos
Limit access to product attributes
Restrict access to dashboard stats/CMS elements
Take your shipping process under control
Boost shipping profitability with
Magento 2 Shipping Suite
. Get the greatest benefits from the synergetic work of 3 smart and useful shipping managing tools.
According to the statistics, the extension can cover each business need in synergy with the following solutions: magento 2 instagram shop and magento 2 msi module.
How to secure your Magento 2 store?
Install the recommended security patches.
Enable Google Invisible reCaptcha for the frontend and backend.
Change the default backend URL.
Create a strong password.
Use two-factor authentication to protect your admin panel.
Track admin users' actions and all login attempts.
Set up user permissions and avoid information leaks.
Other Features
100% Open Source — Easy To Customize
Follows Magento Code Architecture
Separated HTML/CSS/JS
Simple installation via Composer
* The name "Magento" and the logo are the trademarks of Magento, Inc.
confusing
Needed some help with settings. Didn't get asap help with all my questions that's why give only 4.
Saves time an' money
I just calculated and understood that buying at least two modules of the suite is less interesting than the whole suite. So, it's a nice saving for 4 different tools.
Backend safe
I wasn't really paying attention to bots and spammers, though checked the description of the plugin and I liked all the pack except recaptcha. Customers get mad at them and abandon often. But this recaptcha appears for suspicious addresses only which saves us the trouble of having to do things right ourselves. Now valid customers shop with no probs and scammers are not allowed.
Are you looking to add specific functionality for this extension or want to acquire a reliable development partner altogether? With custom development services by Amasty, you will receive high quality and cost-effective solutions developed by Magento professionals according to industry's best practices.
Magento 2.2, 2.3, 2.4
You can always download the recent version free of charge from your account
Installing an upgrade is easy — check now
My Downloads
This extension has no updates yet