Magento 2 WYSIWYG Editor
What is Magento 2 WYSIWYG Editor?
WYSIWYG ('what you see is what you get') Editor is an add-in used in the backend for content editing. It allows people who don't work with HTML to edit content. Besides, it speeds up content publishing as there is no need to put in all the tags and attributes. By using the editor, you can see how the updates will look like while creating the frontend of a Magento 2 website.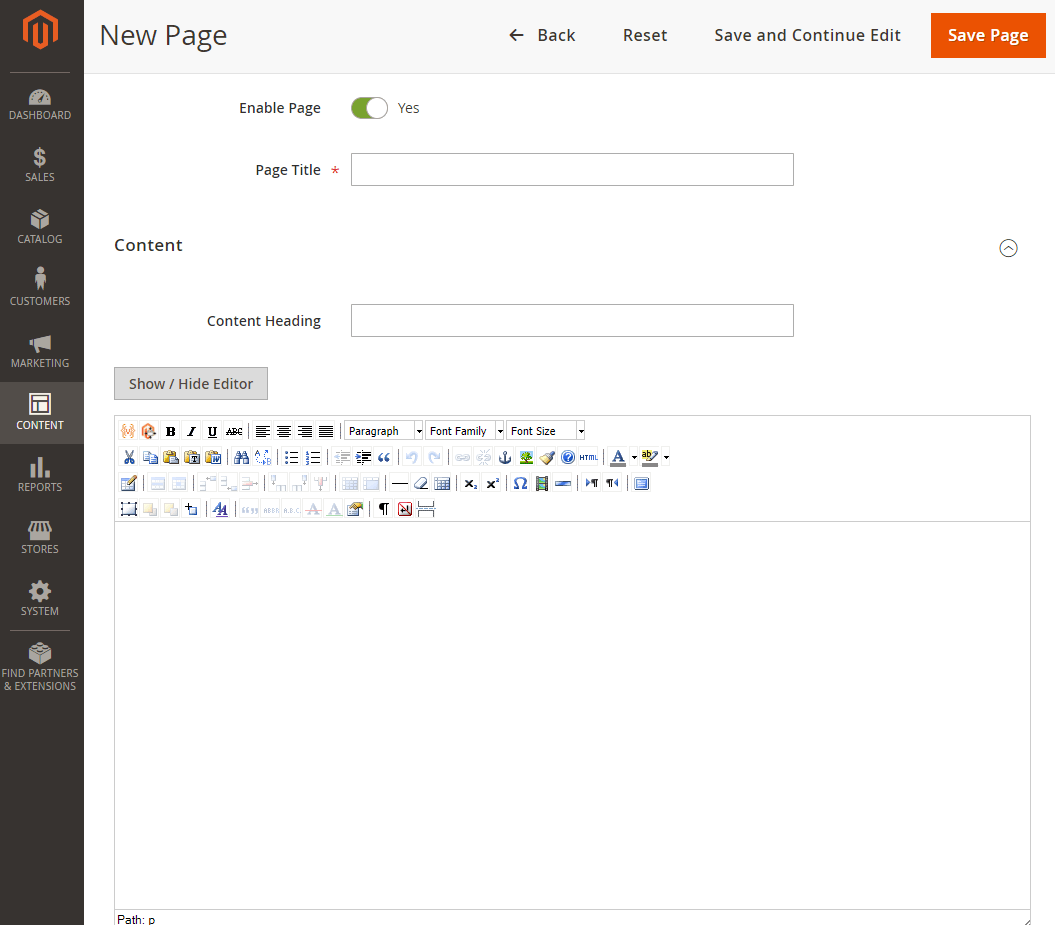 Handy, isn't it? However, the other side of the HTML WYSIWYG editor is that sometimes it can break bonds and insert the markup code where it is unwanted. Therefore, a qualified Magento 2 developer has to know the markup language to get into the code and clean everything up.
How to enable/disable Magento 2 WYSIWYG Editor?
Log in to the Admin Panel and go to Store>Configuration: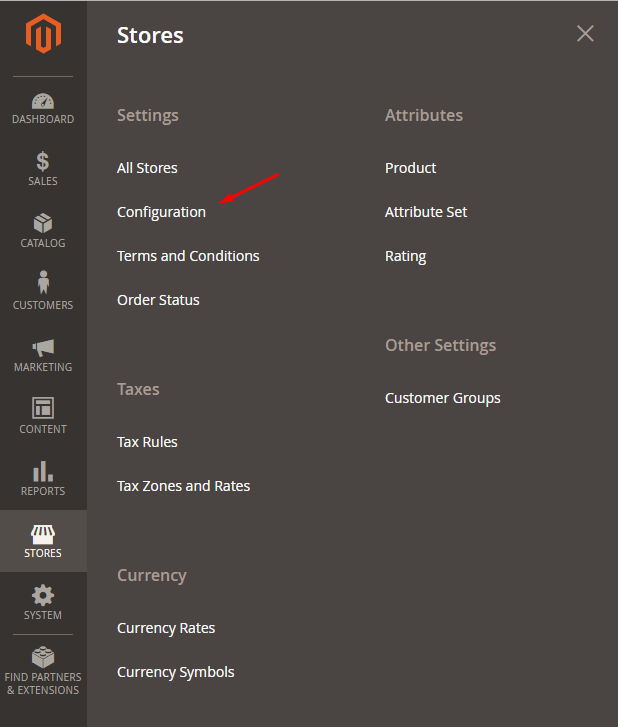 And then change to General>Content Management: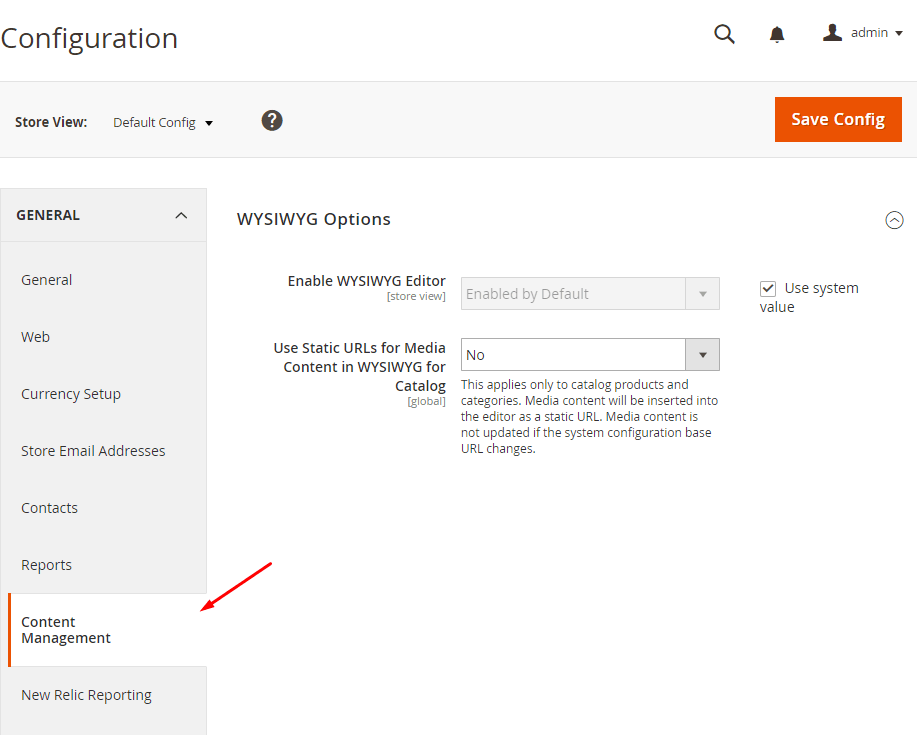 WYSIWYG is enabled in Magento 2 by default. To use the option uncheck the Use system value box:
Choose one of the offered options: Disabled by Default; Disabled Completely; Enabled by Default: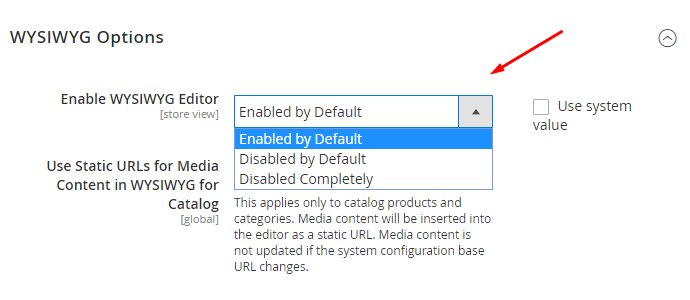 Don't forget to click the Save Config button.
Then clear the cache. For this, go to System>Cache Management>Select all>Refresh>Submit: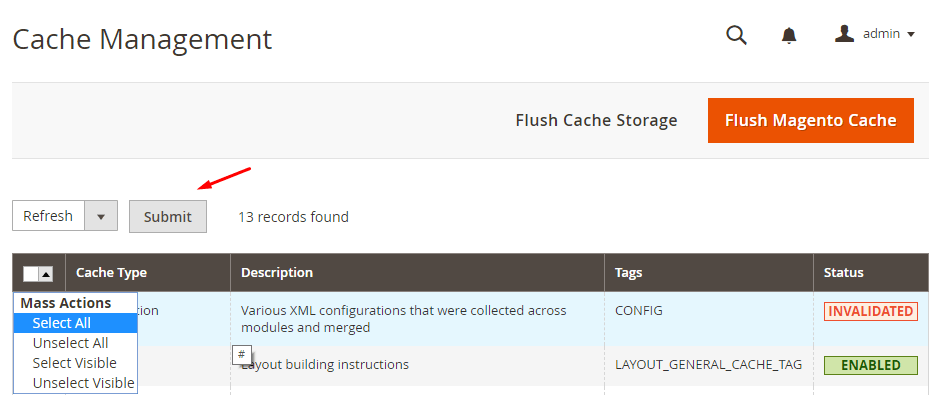 Magento 2 WYSIWYG Editor is not working
When switching between Show/Hide Editor and refreshing the page the WYSIWYG Editor appears only randomly, images are broken/ not showing or nothing happens at all. Have come across the issue? Check all the basic requirements.
Magento 2 WYSIWYG Editor won't work if all the conditions are not met. So, check whether you have right preconditions:
PHP 7.0.3;
Mysql 5.6;
Magento 2 environment: Production;
JS / CSS minification and merging are enabled;
The latest Chrome browser version.
If the editor still doesn't work, make sure the cache is cleared.