How to create custom product labels in Magento 2?
A product label is a powerful tool that can help you increase sales of specific products by highlighting them on the category page. According to statistics, product labels can increase conversion by 55%.
Let's consider Magento 2 sale labels in detail.
What are Magento 2 sale labels?
Magento 2 sale label, also known as product label or product badge, is a small icon used on category and product pages to highlight some products or their characteristics, for example, on-sale or bestseller. Here is what they may look like: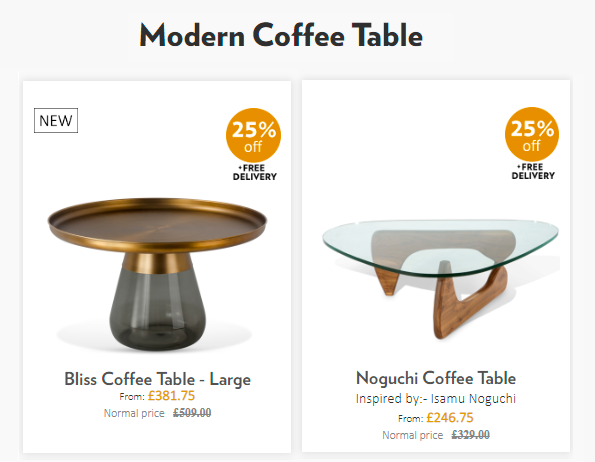 Why use Magento 2 product labels extension?
Default Magento 2 functionality doesn't offer any opportunity to create temporary labels for your product. So the only way to display them is by adding a needed icon to the product image and re-upload it. But if you have more than 50 products in the catalog, that will take a lot of time and effort. Using Magento 2 product labels extension, you can automate this process and create condition-based labels.
How to create custom product labels for Magento 2?
With the Product Labels extension, you can create an unlimited number of custom product labels for Magento 2. For this, go to Products >Product Labels and click Add New Label. Then, you need to configure the following sections:
General. Here you need to fill in general information about your label.
Product Page. Configure how the liable should look on the product page.
Category Page. Set up the label design on the category page.
Product Conditions. Choose to what products this label should be applied.
Tooltip. If needed, you can add more information about what this label means.
Check out more info in the user guide.
What are the best practices of using Magento product tags?
When using Magento product tags, make sure that you don't overload your page with different labels, and they don't annoy your visitors. Also, choose the proper size of the icon: it shouldn't overlap with the product photo. If you need to place a large element, it's better to put it horizontally below the image.
Magento Product Tags
In Magento, product tags is used to add more information to a product and to make it more easy for customers to navigate between products under the same genre or characteristics (those having the same tags).
Didn't you find the answer to your question? We are always happy to help you out.