How can I set up a percentage off everything?
To provide Percent-Off promotions on everything in your Magento store with the help of Special Promotions extension, go to admin panel:
Promotions→Shopping Cart Price Rules.
Follow the guiding suggestion below to set up "Conditions" and "Actions" tabs. Keep in mind that you need to test your promotion before making it live.
Conditions: None.
Actions: Specify the following settings: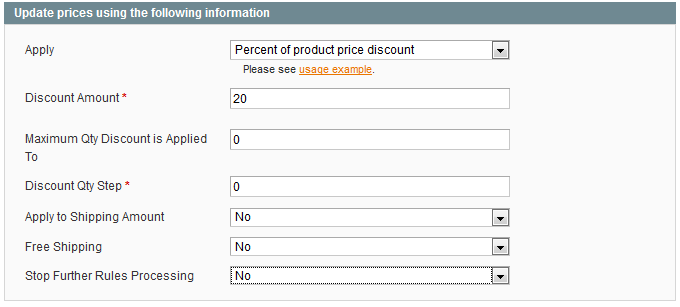 Didn't you find the answer to your question? We are always happy to help you out.