How to use "Each Group of N - Percent Discount: Each 5 items with 10% off" action
The guidance below explains how to set up the action 'Percent discount: each 5 items with 10% off' of Special Promotions extension.
This action enables you to offer a percent discount in case customer buy a specified number of items.
Let's observe the steps of the action configuration.
Please open Admin Panel > Promotions > Shopping Cart Price Rules (click 'Add New Rule' button) > Actions.
Step 1. Choose 'Percent discount: each 5 items with 10% off' field.
Step 2. Set the 'Discount Amount (in %)'.
Step 3. Use 'Each Group of N' field to indicate a discount step. If you indicate '4' like below, it will mean that every group of four items will trigger the discount.
Step 4. Also you can specify SKUs or categories of the individual products to which the discount should apply.
The rule below will apply aforementioned 'Buy any four skirts with 60% discount'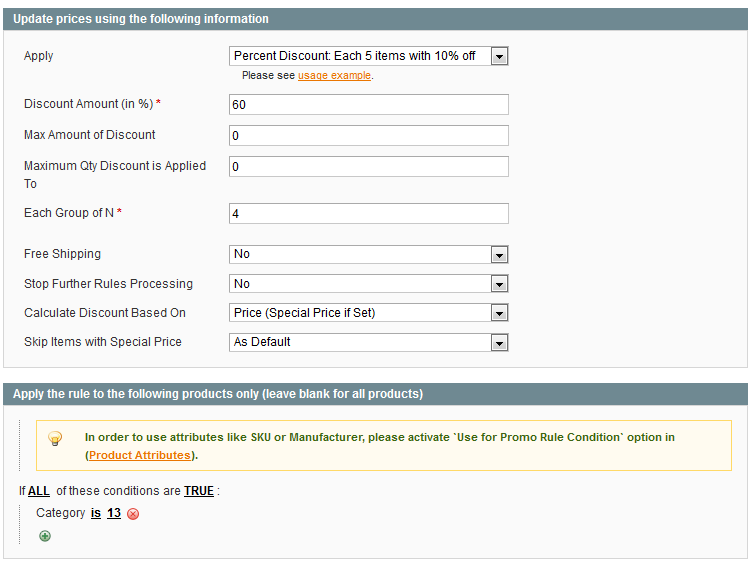 And this is how the result might look like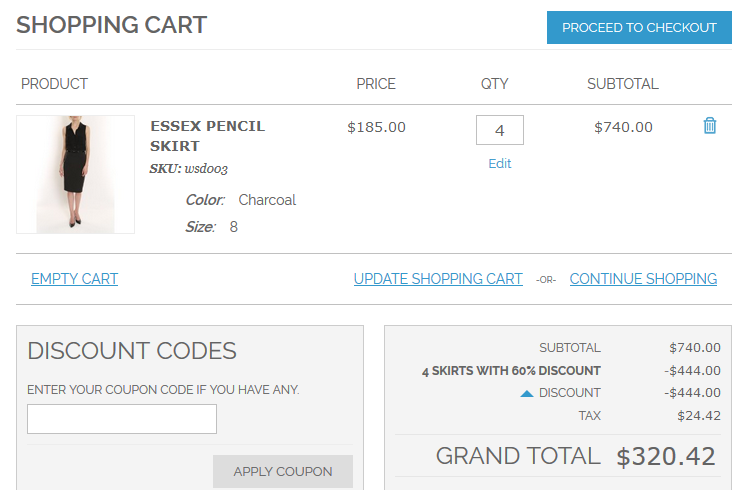 Didn't you find the answer to your question? We are always happy to help you out.