How to use "Product Set - Percent discount for product set" action
The guidance below explains how to set up the action 'Percent discount for product set' of Special Promotions extension.
This action enables you to offer a percent discount for a particular product set.
Let's observe the steps of the action configuration.
Please open Admin Panel > Promotions > Shopping Cart Price Rules (click 'Add New Rule' button) > Actions.
Step 1. Choose 'Percent discount for product set' field.
Step 2. Specify SKUs of category IDs in the 'Product Set' fields. Here you define the set of products which will trigger the discount.
The rule below will apply 'Buy sunglasses with shirt and get 20% discount' promotion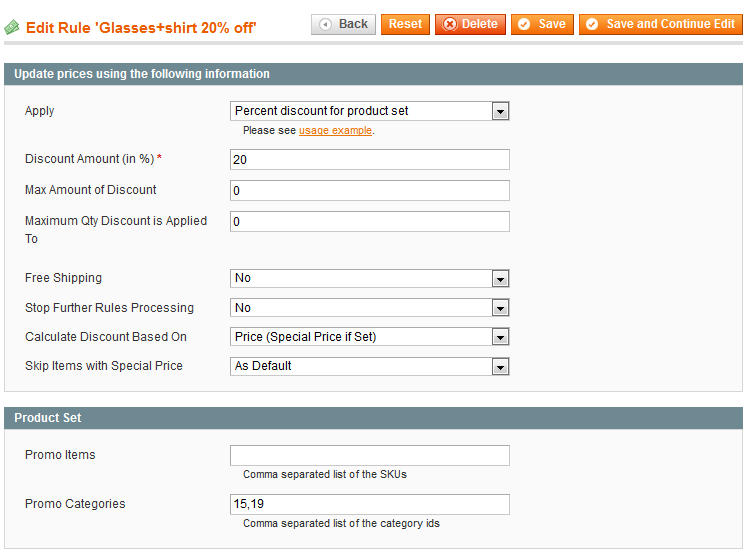 And this is how the result may look like for a setup above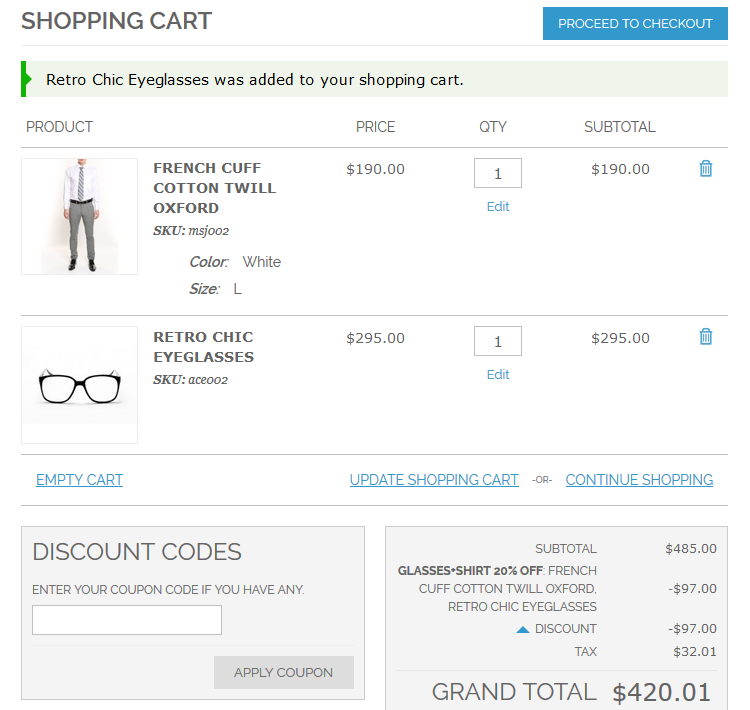 Didn't you find the answer to your question? We are always happy to help you out.