How to change attribute set in Magento?
If you need to change an attribute set, it's possible with Mass Product Actions extension.
Please go to Catalog > Manage Products and make the changes right on the grid.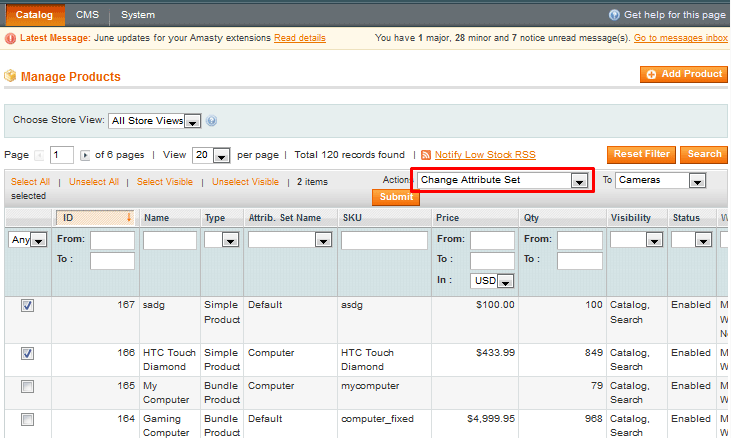 Please note that it's not possible to convert simple products to configurable ones and vice versa.