How much will Amasty FPC speed up my site?
It depends on your current TTFB and server.
According to the tests we conducted, our FPC extension can save seconds of loading time which may be critical for your visitors and ROI as a result.
You can see the test results in ms come in the table: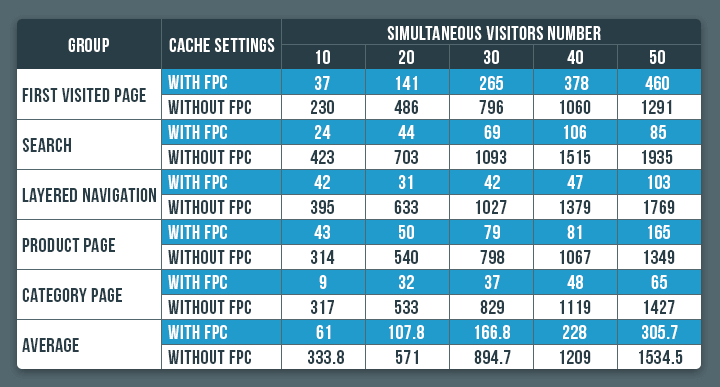 Every test was performed 10 times in order to provide correct calculation of the average value of the test results. This was for 50 simultaneous users jMeter will perform the test scenario 500 times. The test scenario contains 12 requests to the server (download of CSS page resources/JS/images are not taken into account in the test results), this way during the test with 50 simultaneous visitors 6000 requests are sent to the server.